Ex On The Beach wrapped up with a BANG last night as Jordan Davies proposed to his girlfriend Megan McKenna... and she said YES!
We already knew from trailers that
Jordan would get down on one knee
, but on Tuesday night's finale we got the full story, watching Jordan as he shopped for a ring, battled nerves, and finally popped the question at the end of Megan's birthday celebrations.
So, how did it go down?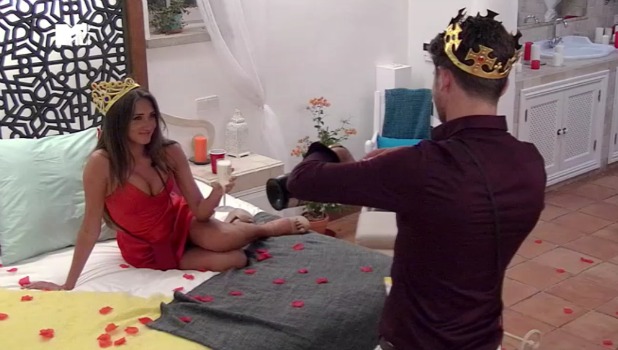 Jordan decided a proposal would be the ideal way for Megan to remember
Ex On The Beach
as a good experience, and he enlisted Gina Barrett's help in choosing the ring because, he said, she's the only girl Megan wouldn't go mad at him hanging out with.
After arranging a birthday bash with all the housemates, Jordan led Megan into the penthouse at the villa, where chilled champagne was waiting and rose petals had been scattered across the bed.
"I have never been so nervous in my life but I'm hoping Megan will give me the answer I want. I'm shaking like a s**ting dog. All I am thinking is please say yes," admitted Jordan, before going in for the big question.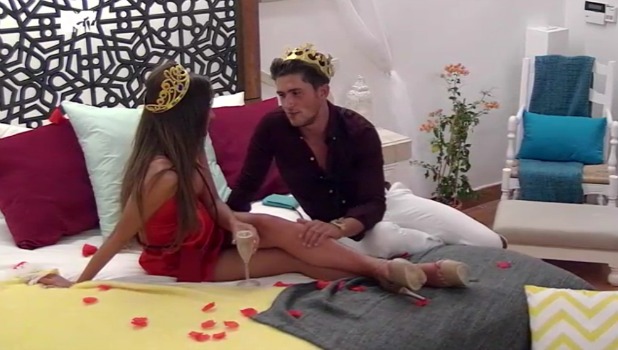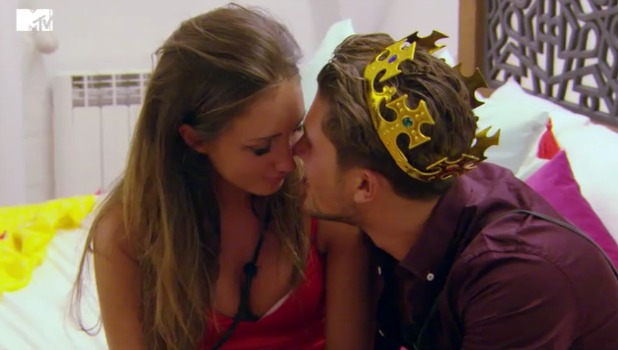 Jordan told her: "It's not been easy for me in here. I know it's been hard for us in here. You know how much you mean to me. I adore you. I adore everything about you. There is nothing in this world I want more than you."
A stunned Megan was then told to sit on the end of the bed, prompting her to squeal: "I'm gonna wee myself. Are you kidding me?!"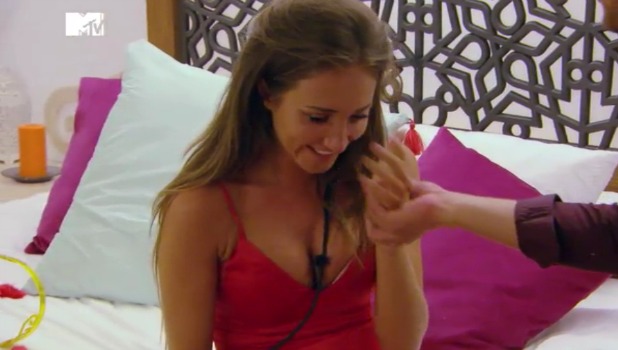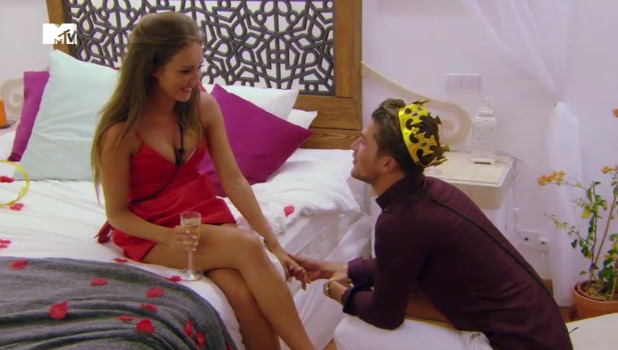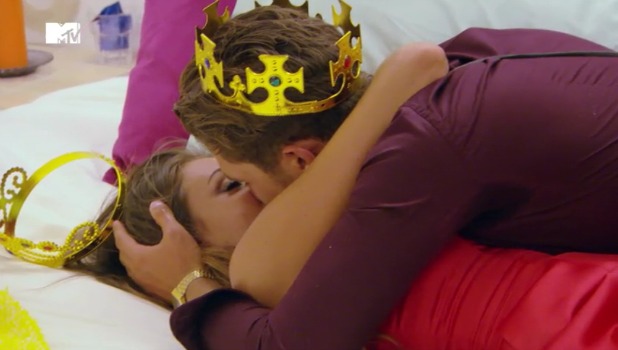 "I want to spend the rest of my life with you," said Jordan. "You're the only girl I want..."
"Of course I'll f**king marry you!" replied Megan.
"Do you know how happy you have made me?" said Jordan.
"I didn't think I could actually be this happy," agreed Megan, admitting it had been a total surprise: "I was f**king sipping my prosecco, thinking I'm having a great night for my birthday. I did not expect this!"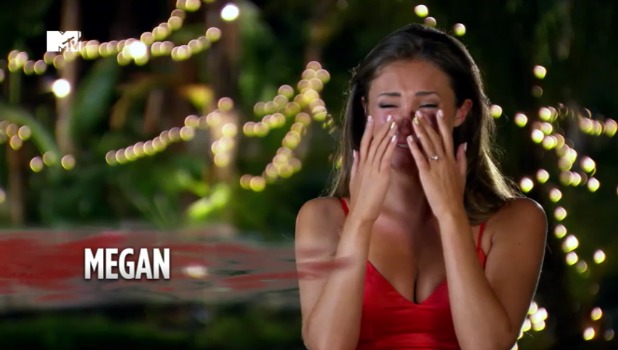 Jordan and Megan then left the penthouse to tell everyone else what had just happened, and it's safe to say they were all very excited, screaming their congratulations and getting the party going again.
"This is the first time in my life I have got butterflies apart from meeting Helen," said Chet. "I'm actually so happy for Jordan and Megan."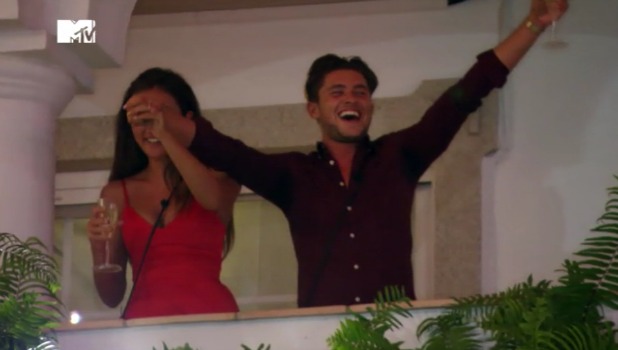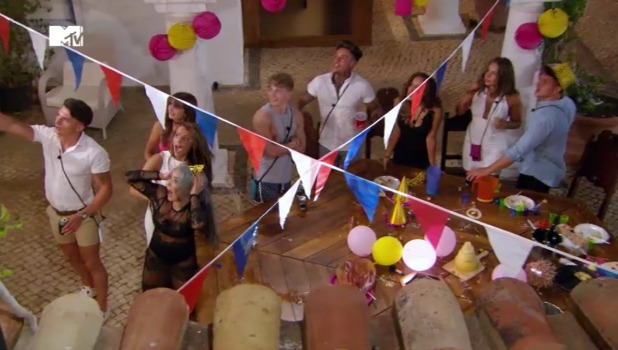 Megan even started thinking about wedding planning, saying she'd been planning it since she was 13 and wanted a horse and carriage and the full works!
But showbiz watchers will know since the proposal was filmed in Portugal last summer, Jordan and Megan have actually split...
Jordan told Daily Mail yesterday: "It's clearly very obvious she split up with me to go on
Big Brother
. She put her career before our relationship, and she chose her career before me." But a rep for Megan denied this, with Megan claiming they split because Jordan had "broken her trust". She accused him of lying and also hit out at him for selling stories on her during her time in the house.