Calum Best is set to appear on E!'s brand new reality show Famously Single, and it sounds like it's not one to miss.
Calum filmed the show last year about seven singletons all living together in Los Angeles.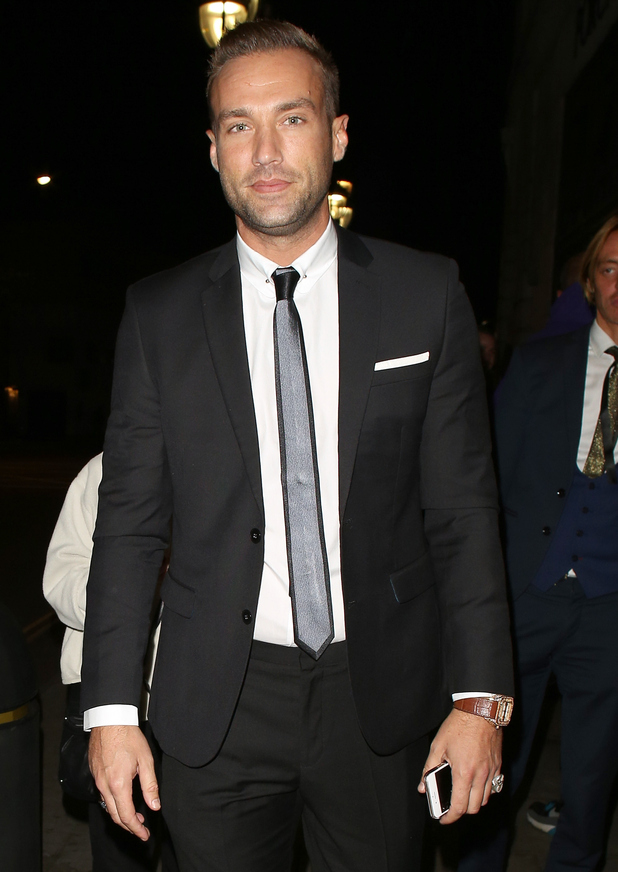 Featuring in the series are Calum,
Real Housewives of Beverly Hills
star Brandi Glanville,
Jersey Shore
star Pauly D,
Bachelorette
's Josh Murray, supermodel Jessica White,
Love & Hip Hop: Hollywood
's Somaya Reece, NFL player Willis McGahee and former Danity Kane lead singer Aubrey O'Day.
Celebrity Big Brother
star
Calum, who's already revealed that there is some "chemistry" between himself and Brandi
on the show, says producers "took a chance" on him.
Speaking to
Reveal
at the Vertical Rush tower charity run for Shelter in London, Calum says: "They took a chance with me because I'm one of the only unknown ones on the show. Everyone else is known in the US but I wasn't. I think they were undecided about me but I did a few Skype calls with them and they said yes."
So, what is the show actually about?
"We talk to a therapist every day about why we're single and what our problems are, and then you have to put that problem into play. For example, if someone's problem was that they're bad at meeting new people, the next day you'd have to go down Santa Monica and talk to strangers. It's really strange and really abstract but I really enjoyed it!"
Calum, who says it was a "good opportunity" to star on the show in the US, says his talks with the therapists didn't go as he expected.
"If I'm honest, I'm quite stubborn talking to therapists," he tells us. "It's not really my thing but I did open up and I did give it a go. The first night when I talked to a therapist, I almost lost my sh*t and started crying, it was pretty heavy."
The show is due to air this spring, and it seems like there's only one scene Calum is worrying about: "The only bad mistake I made - well, not bad because overall it went quite well - but one night we all went out drinking, and I keep my drinking quite tucked away because when I drink I get a bit intense, but one night I had a few and I'm worried about it being on television! But we'll see how it goes."
We can't wait to tune in!
Shelter helps 4 million people a year fight bad housing and homelessness. For free and independent advice from Shelter visit shelter.org.uk/advice or call the helpline on 0808 800 4444