Ex On The Beach's fourth series ended last night with a proposal, a new ex, drama, rows, kisses and a birthday. We're so gutted it's all over! It's been a pretty amazing season, right?
Here's our picks for the Ex On The Beach Reveal Awards 2016!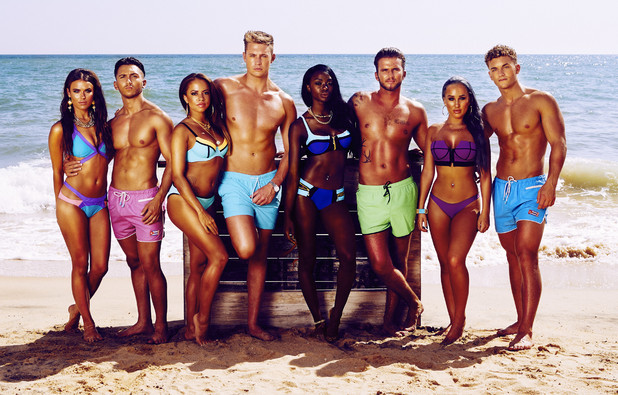 Most Memorable Entrance:
Congrats to Gina! Lying all seductively on a bar in a bikini and beckoning to your ex-boyfriend to come over. That's one way to make sure everyone knows who you are!
Cringiest Moment:
YoYo's rap on his arrival was a strong contender for this, but in the end it had to be Jordan piping up that he was Megan's friend after her big row with Naomi. Well, duh, Jor, we knew that!
Most Confusing Ex:
Kristina Metcalf: was she an ex, was she not?! She
claimed to have slept with James Moore
, he denied anything has happened. Our heads went spinning out of control.
Best Mathematical Dilemma:
YoYo versus Lewis and rating girls out of ten. Lewis wasn't too impressed with YoYo rating Nancy an 8.5 out of ten. Hence a debate on whether or not that was a good number or not.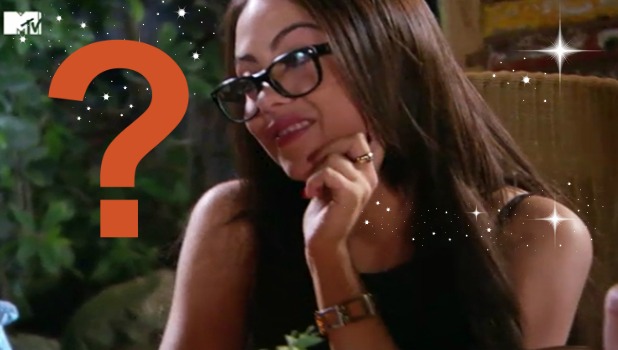 Biggest Contender For The Next Olympics:
Naomi for her Usain Bolt-like sprint to get around security and get her hands on Gina during that big row on Gina's first night.
Most TMI Moment:
Scotty T's very detailed description of just how amazing his night in bed with Lacey had been.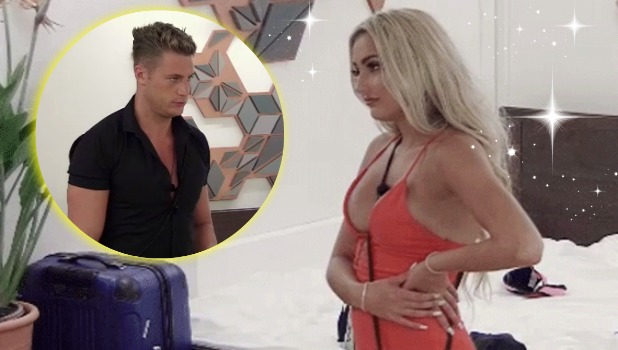 Biggest Oops Moment:
Helen tumbling backwards off her chair at the bar. Poor Hels.
Most Abrupt Exit:
Lewis. One second he was there, the next he wasn't! He was definitely a hothead in the villa and
got his marching orders after THAT row with Megan and Jordan...
Most Dramatic Ex:
This goes to James, surely? From his memorable arrival, rows with Olivia, hook up with Ashleigh, and the whole was Kristina an ex or not? There was never a dull moment when Mr Moore was around.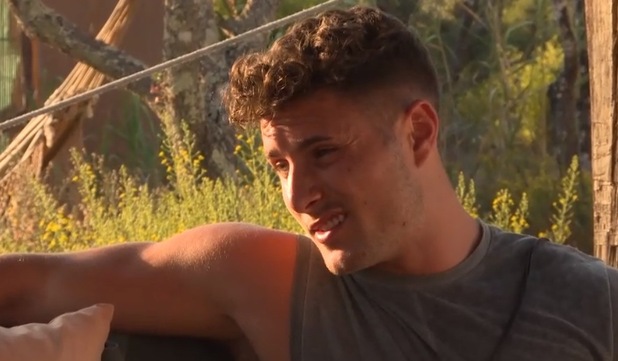 Get A Room Award:
Ashleigh and James' first date. "She's more interested in eating my face off than the food," remarked James. He was right.
Ash was quickly on his knee snogging him
while he planted a smooch on her boobs!
Crudest Quotes:
Scotty T. He certainly has a way of words, giving us gems like "I don't know which bird to bang. I'm pretty sure half my brain is in my d**k" and "My d**k is like a f**king golfclub, I'll smack everyone out of the way."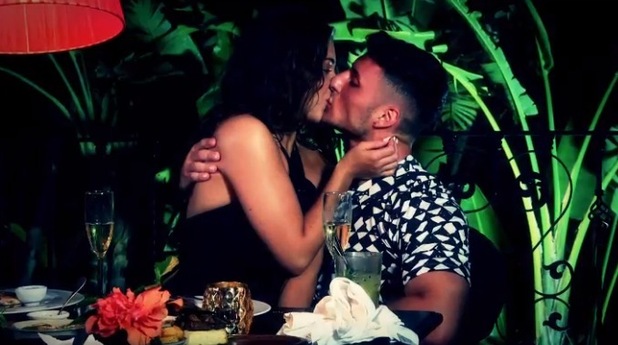 Girl Power Moment:
When
Nancy and Lacey teamed up against Scotty
to ask him what was going on with the whole love triangle. Girl power!
Most Emotional Moment:
Ashleigh and Scotty's trip down memory lane
which brought back emotions and caused plenty of tears as Ashleigh reflected on what could have been if she and Scotty hadn't broken up.
Most We Felt Sorry For You Moment:
It had to be when
Megan lashed out at Lacey calling her a "four out of ten"
and saying Jordan had been "scraping the barrel" when he slept with her. It was just so full on.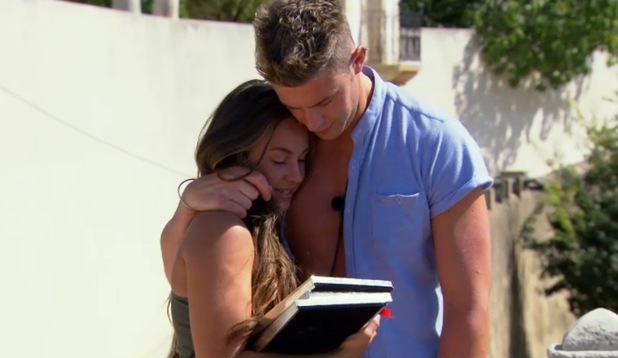 Quote Of The Series:
Courtesy of Megan, while wearing a gold crown and pointing at her head: "What's this? It's a f*cking crown bitch?" Well, she wasn't called Queen of the Villa for nothing!
Fight Of All Fights:
Naomi and Megan. No contest. It all started over a
throwaway remark Naomi made about Jordan and descended into screaming, shoving and hair pullin
g until security intervened.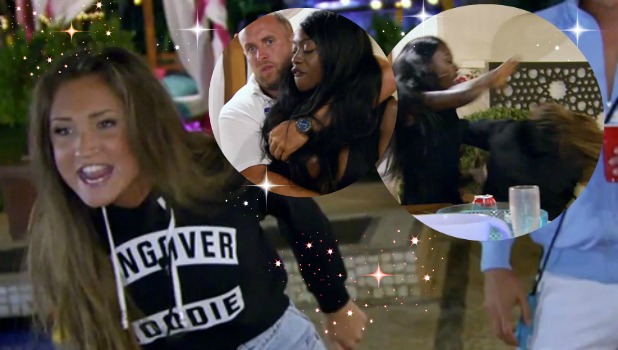 Biggest Villa Player:
Scotty T. First there was a little bedroom action with Olivia, then he moved on to Nancy, then Lacey, then back to Nancy, then Lacey, then Nancy, then Lacey... You get the idea.
Most Adorable Couple:
Chelan! Exes
Helen and Chet were smitten from the second they were reunited at the villa,
making it official in the finale and even talking marriage and babies!
MVP:
The Tablet of Terror for yet another series of cruel twists, mean turns and generally just keeping drama and tension levels sky high.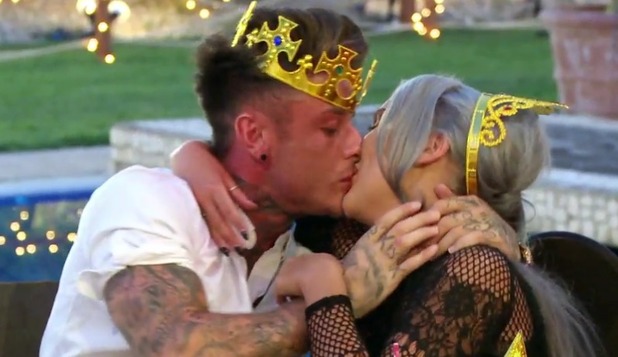 Most Confusing Love Triangle:
Step up Scotty, Nancy, Lacey, and to a lesser extent, Olivia. Scotty seemed confused about who he wanted, Olivia got down with him at the start, Nancy went back and forth from wanting Scotty, and then Lacey was thrown into the mix. All quite confusing.
Most Divisive Star:
Gina. She found herself amid plenty of drama thanks to the whole Kieran situation, and then her choosing to send Joe home over Alex.
Most Out Of The Blue Moment:
The Jegan proposal. Partly because we knew they'd split since the show was filmed in the summer. How did they keep it secret?! What happened?!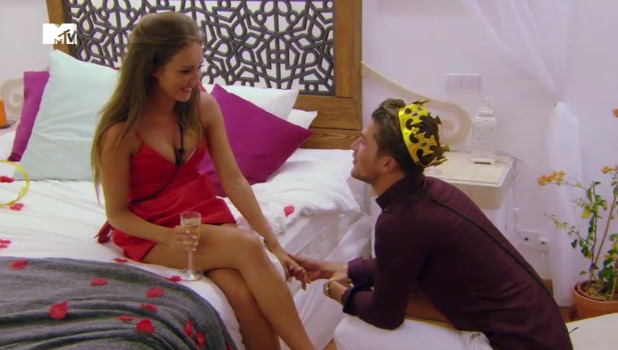 Most, Seriously? Moment:
Megan's declaration that she'd "bitten her tongue" for the last two weeks at the villa. Um, really?!
Farewell
Ex On The Beach
for now, we can't wait until series five!