Jacqueline Jossa has said she'd be fine if her fiance Dan Osborne's ex-girlfriend attended their wedding next year.
The former
EastEnders
actress appeared on today's
Loose Women
where she was quizzed on the couple's wedding plans and whether she'd be okay if
Dan's son Teddy
wanted his mum, Dan's ex Megan Tomlin, at the ceremony.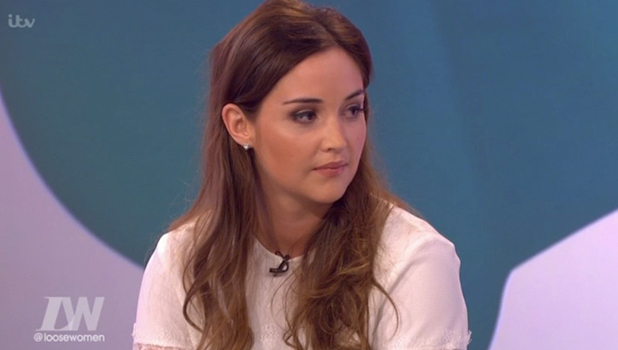 Proving the past is really in the past, Jac replied: "If he said to me, Teddy wants his mum there, I would be like, fair enough. At the end of the day, we're getting married so if you want to come and watch, do what you want. It's that kind of thing. We're getting married. Why would you care [who came]?"
Dan and Megan's son Teddy, two, was born in December 2013.
Jacqueline then gave birth to her first child with Dan, daughter Ella
, in 2015.
Jac told the ITV show the children are "like best friends."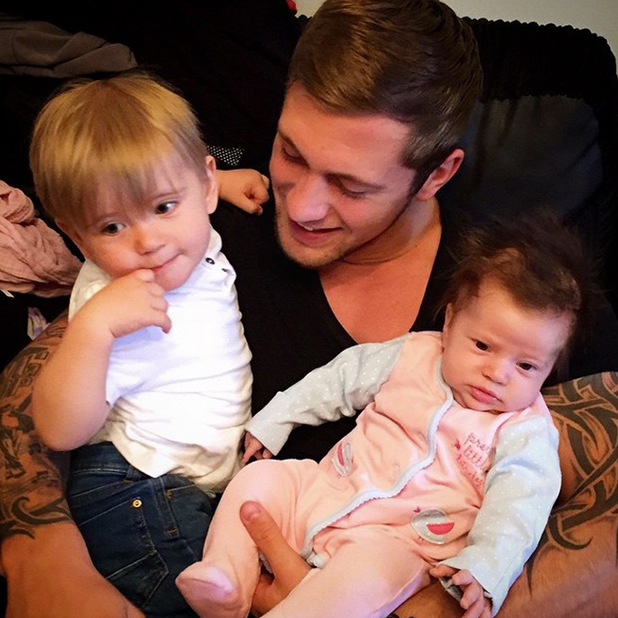 The relationship between
Dan and Megan hit the headlines last year when voicemails were leaked
in which Dan was verbally abusive towards Megan, and claimed daughter Ella had been a "mistake."
Addressing the incident today, Jacqueline said: "When that recording was recorded she wasn't born and he had just told her I was pregnant… It came out when she was born, nearly nine months after the recording had made. Daniel and I were dealing with it privately and it somehow came out and it wasn't private anymore."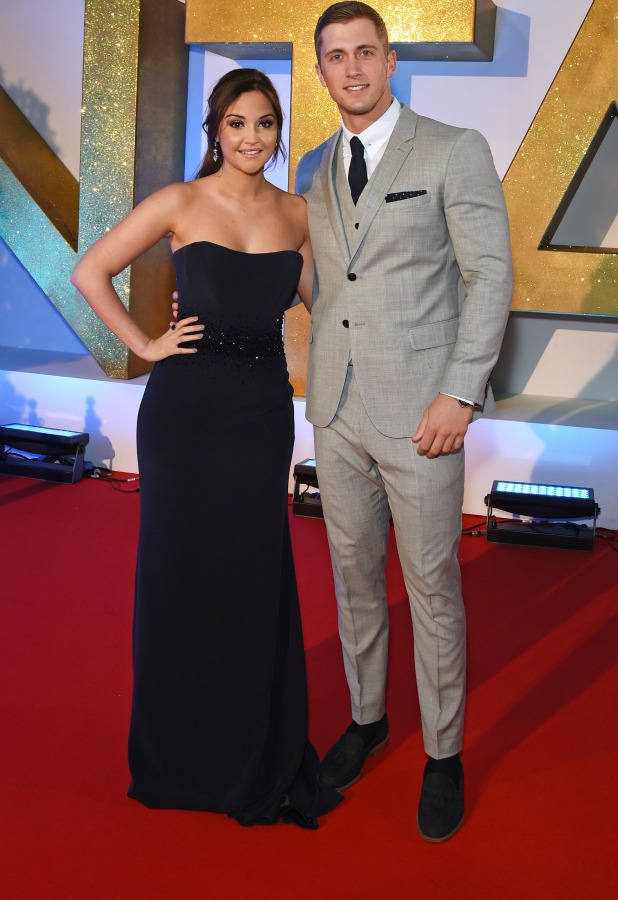 Jacqueline added that all the negative attention had been "really hard" at first because she wasn't used to the limelight: "I'm not used to my mum and dad knowing we've had an argument. It's not normal. You keep those things private but sadly in this industry you can't."
"When we were at home it wasn't as bad as what people were reading," she added. "The only thing that would annoy me is reading something that is completely untrue. That was stressing me out and I felt if I went on Twitter and talked about it, then everyone would talk about it more."
She added a year has passed since the incident, so it was a "long time ago", and now they're focused on the future which includes a wedding next year – not that Jac has done much planning.
"I'm so bad at wedding stuff," she admitted. "I'm so unprepared and just rubbish. We did have a date but I'm changing it because I'm too unprepared. It will be next year, I had to be fully prepared to go. The dress is kind of all I've got ready!"
Dan and Jacqueline's romance: