Calum Best claimed the title of fastest male at today's Vertical Rush race in London.
TV personality Calum beat his competitors in an adrenalin fuelled race to the top of Tower 42 for housing and homelessness charity Shelter.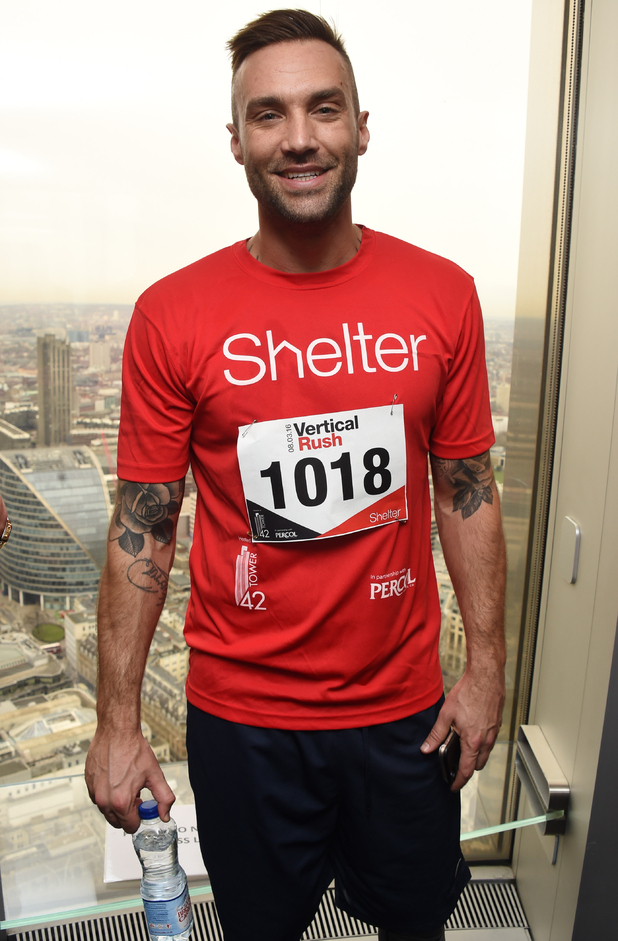 While TV presenter and marathon-champ Nell McAndrew won the fastest female title and was the overall winner with a race time of 8 minutes 17 seconds, Calum came in second place and beat all the boys with a time of 8 minutes 56 seconds.
Considering the celebrities had to race up a mammoth 932 steps and 42 floors, we think they deserve a round of applause!
Calum, who beat the likes of George Gilbey, Martin Lewis, Kieran Mcleod and George Lineker, tells
Reveal
that he's always up for a challenge.
"Any kind of activity that I find challenging physically or a bit more of an adventure, I really enjoy it," he says. "It's a great charity and I think what they do is very cool.
"Obviously it's a bigger problem than that but I'm happy to do anything that I can to help, and I think every little bit helps. I'm happy to be here."
We weren't too surprised to see Calum emerge as the fastest male, after all, we're always seeing photos of him working out in the gym and keeping fit.
Calum says he very recently opened his very first gym, something which he is very "proud" of.
"I've just opened my own gym so I like to think that I keep fit," he says. "I opened a gym in Henley-on-Thames called BSTLFE with my mum, she's my business partner. I've been focused on my health for the past four or five years now, I'm no guru, I just enjoy it. It's a business more than a career path. I like to train, it's a really good hobby of mine, but it's not something I do professionally in any way.
"The gym's doing really well. It's been open for three weeks and I'm getting all sorts of people down every week and doing events. It's a bit of a mission to Henley from London where I live, but I'm really proud of it."
Well done, Calum!
Shelter helps 4 million people a year fight bad housing and homelessness. For free and independent advice from Shelter visit shelter.org.uk/advice or call the helpline on 0808 800 4444