Megan McKenna has disputed claims she "belittled" staff at a fast food restaurant restaurant for getting her late night order wrong.
The
Ex On The Beach
star, who is coeliac, took to Twitter to defend herself after a Snapchat video she posted this week was picked up by several media outlets.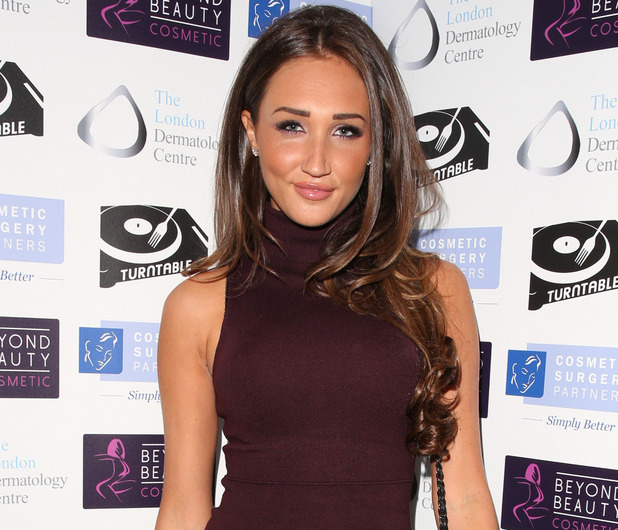 In the video, the former
Celebrity Big Brother
housemate is heard saying: "Why is everyone… stupid? "I'm ordering a f**king double cheeseburger, extra gherkins, no bun and they do not understand what I'm saying.
"All I want is a f**king cheeseburger and I'm sitting in traffic and I haven't even put the order through yet. I'm sick of this s**t. I can guarantee you, when I order, they still won't have a f***king clue what I'm going on about."
The video was picked up by several outlets who claimed Megan had belittled and "verbally abused" staff at the restaurant.
One worker told
Daily Star
: "She was swearing at us in the drive-thru at about 2am or 3am. Before she drove off, she asked for three packages of ketchup. As the car pulled away she tired to throw the sauce back at us but missed."
But after reading reports about the incident, an angry Megan tweeted: "OMG I have NEVER read so much S**T in my entire life! So many lies! Funny as I didn't even ORDER it. My driver did."
And her rep backed that up, saying firstly that the Snapchats had been meant as a joke, poking fun at Megan's food meltdown in the
Celebrity Big Brother
, and secondly, disputing the worker's claims.
In a statement to Daily Star, her spokesperson said the driver of Megan's car had ordered the meal, not Megan, and claimed the drive-thru worker could not have seen Megan as she was in the back of the car.
"There was no way he could have known Megan was in the car, he could not see or hear her," said the rep, adding: "The story she put on her Snapchat was meant to be light hearted entertainment referencing her time in CBB and Megan received a huge amount of messages on social media commenting on how funny they found these Snapchat posts."
Megan's hangry meltdowns were legendary on the last series of
CBB
. If you need a reminder, watch the video below... perhaps with the volume turned down...