The Only Way Is Essex celebrated its 200th episode milestone on 13 March. Over the past six years and 17 series, the ITV2-turned ITVBe docuseries has treated us to so many incredible, funny, poignant, romantic, dramatic and glamorous moments featuring all the Essex reality stars we've come to love.
Here are 45 of the most defining episodes so far:
1. Meet the cast: episode 1 (10 October 2010)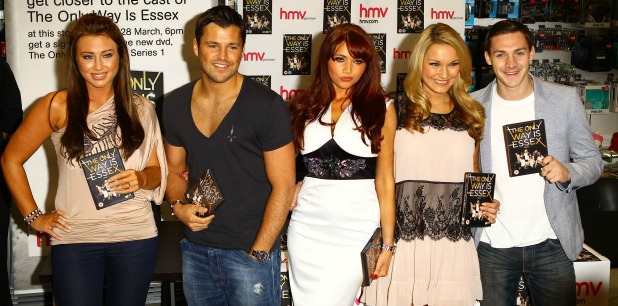 The show kicks off, introducing us to Mark Wright, Lucy Mecklenburgh, Jessica Wright James 'Arg' Argent, Lauren Goodger, Amy Childs and Sam Faiers, as well as Kirk Norcross, Harry Derbidge. We also meet Candy Jacobs and Michael Wood, billed among the main cast... but not destined to be show stars.
FYI. Mark aptly spoke the first words.
2. Lydia joins the gang: episode 5 (24 October 2010)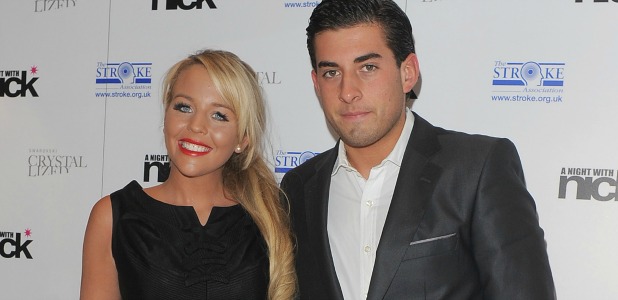 Lydia Bright makes her first appearance as Arg's girlfriend, sparking what will become the show's longest running love story, featuring numerous ups and downs, romantic moments, rows and more.
3. First Essexmas: episode 11 (24 December 2010)
Airing on Christmas Eve, this was the first ever
TOWIE
Christmas special which included memorable moments like Arg buying Lydia Mr Darcy the pig, and Mark leaving the ball in a taxi with Sam... after spending the whole serious in a love triangle with Lauren and Lucy!
4. Chloe, Billie and Gemma make their debut: episode 12 (20 March 2011)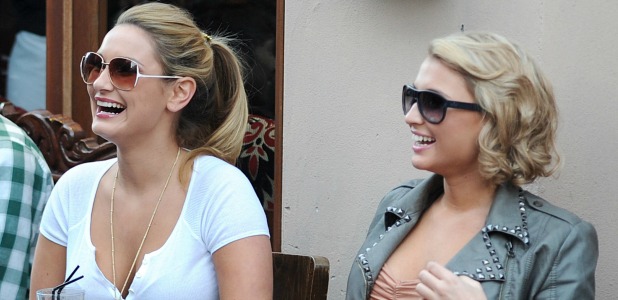 Three of the show's longest running ladies - Chloe Sims, Billie Faiers and Gemma Collins - all arrive on the scene. Billie's sister Sam was one of the original stars.
5. Mark proposes to Lauren: episode 13 (23 March 2011)
Quite possibly still the most defining love story of
TOWIE
, viewers watched as Mark popped the question to girlfriend Lauren and she happily accepted.
6. Kirk calls Maria an extra: episode 16 (3 April 2011)
There have been many epic rows over the years but this one particularly stands in the mind: when Kirk called Maria Fowler an "extra" while rowing with her about his relationship with her bestie Lauren Pope.
7. Sam and Joey's first date: episode 19 (13 April 2011)
The very first date between one of the show's biggest ever couples: Sam Faiers and Joey Essex. He memorably treated her to a romantic day out at the, er, dump...
8. Arg and Lydia split: episode 21 (20 April 2011)
The fan favourite couple call it quits (for the first time on screen) when Lydia dumps Arg.
9. Lauren pushes Mark into the pool: episode 25 (4 May 2011)
Who doesn't remember this moment?! Lauren was furious with Mark for attending a party for his business without her, suggesting he wanted to keep her behind doors all day. Mark told her to stop shouting as it was a work event but Lauren was too riled up, particularly as she spied some girls he'd previously been with at the party... So LG pushed him in the pool. Cue classic
TOWIE
moment.
10. Mark leaves: episode 39 (9 November 2011)
We were gutted when Mark bowed out of the show at the end of series three, becoming the first major castmember to quit the series that made them famous.
11. Arg and Lydia split up again: episode 41 (29 January 2012)
Having split during series two then rekindling their romance in series three, the couple split yet again, vowing this time was for good.
12. Bobby arrives: episode 48 (22 February 2012)
One of our favourite castmembers, Bobby Cole Norris, arrives on the scene!
13. Arg and Gemma first kiss: episode 60 (27 May 2012)
After Arg's split from Lydia, he hooked up with Gemma Collins, sharing a first kiss with her in episode 60. Their romance was to provide plenty more pivotal
TOWIE
moments to come. Hello 'candy' at the swimming pool and naked Arg.
14. First holiday to Marbella and Mario proposes to Lucy: episode 61 (13 June 2012)
The gang's first trip abroad to film takes place in Marbella... and what an episode! As well as Gemma's awesome, "You ain't ever gonna get this candy" message for Arg, we also saw Mario proposing to Lucy during a sunset yacht ride.
15. Lauren G leaves: episode 71 (22 August 2012)
Another original star leaves. Following in the footsteps of ex-fiance Mark Wright, it's Lauren Goodger's time to leave the show.
16. Arg runs away from Jasmin's parents: episode 78 (21 October 2012)
Billed the most awkward date in
TOWIE
history, Arg runs away from Jasmin's parents while on a date.
17. Joey is Hoverman: episode 79 (24 October 2012)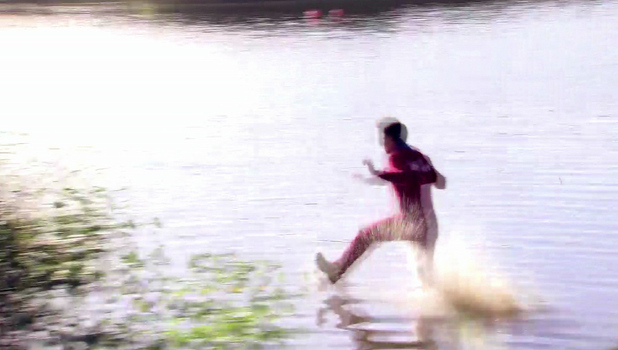 Joey Essex has provided many memorable moments over the years but can anything match his Hoverman attempt to walk on water?!
18. Lydia leaves and Mark briefly returns: episode 84 (19 December 2012)
We lost Lydia Bright in the 2012 Christmas special when she decided to leave Essex to allow ex-boyfriend Arg the chance to move on from her. In a surprise twist, Mark Wright turned up to comfort Arg after his sister Jess phoned to say how miserable Arg had been.
19. Third show proposal as Joey pops the question to Sam: episode 96 (3 April 2013)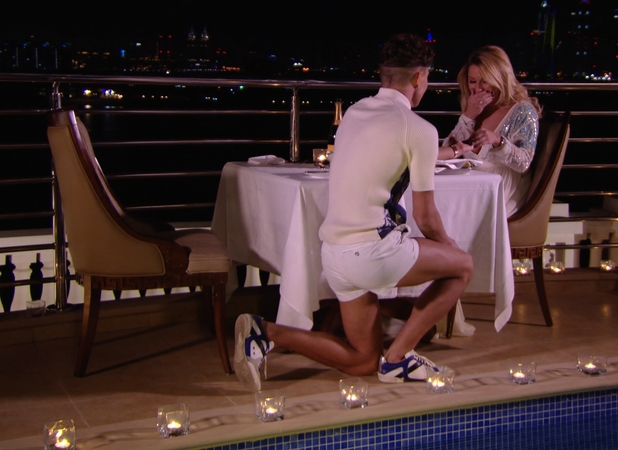 The show's third proposal saw Joey Essex pop the question to Sam Faiers while in Dubai on holiday. He dropped down on one knee after arranging dinner poolside having surrounded by dozens of candles.
20. Ferne arrives: episode 97 (2 June 2013)
Sam and Billie Faiers' close friend Ferne McCann arrives on the scene. Little did we realise at the time how much drama she'd be involved in.. and how successful she'd be after leaving the show!
21: Joey and Sam split (and Lucy throws a drink over Mario): episode 98 (5 June 2013)
A very dramatic episode saw Joey Essex and Sam Faiers call off their engagement and split after everything fell apart during their holiday to Marbella with the gang. Meanwhile, Lucy Mecklenburgh chucked a glass of red wine over ex-boyfriend Mario Falcone when he made a jibe about her then-romance with Dan Osborne.
22: Chloe and Billie's pedicure row: episode 101 (16 June 2013)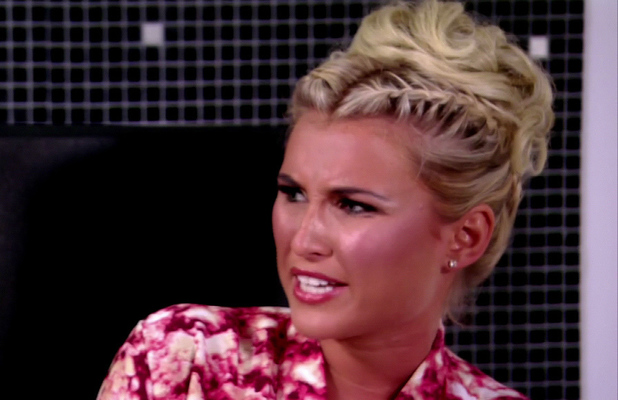 After Sam and Joey's split, the fall out continued between their relatives, with Sam's sister Billie and Joey's cousin Chloe Sims butting heads over how the relationship had ended and who had been in the wrong.
23: Ricky confesses cheating on Jess: episode 102 (19 June 2013)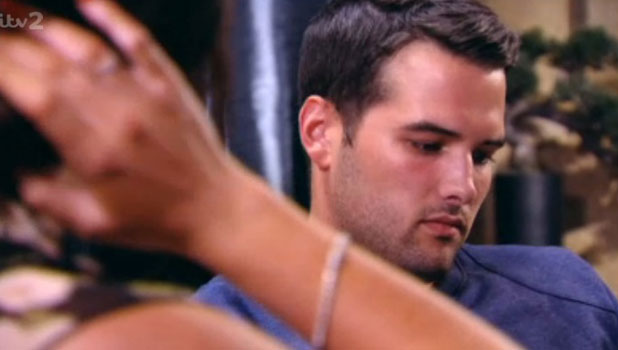 Ricky Rayment confessed to Jess Wright that he'd cheated on her in the early stages of their relationship, dropping the bombshell just before they got ready to move in together. "I made a mistake. I'm not a cheater," he told her. "You know who I am. Don't forget the last twelve months. That's still me."
24: Carol and Big Mark renew their wedding vows: episode 108 (10 July 2013)
The show's first wedding was actually a vow renewal as Mark and Jessica Wright's parents Carol and Big Mark renewed their vows, surrounded by friends and family.
25: Las Vegas, Baby! And Elliott's first appearance: episode 109 (6 October 2013)
The cast jetted off to Sin City for this special, leaving their usual haunting grounds of Marbs and Ibiza behind. We also met Elliott Wright for the first time, who would go on to date - and split from - Chloe Sims before leaving the show to relocate to Spain.
26: Joey leaves the show: episode 120 (13 November 2013)
Joey Essex, one of the show's most memorable stars, quits and takes part in
I'm A Celebrity... Get Me Out Of Here!
He then went on to front ITV2 documentary series
Educating Joey Essex...
27: Lucy leaves the show: episode 121 (11 December 2013)
Another original cast member leaves! Lucy Mecklenburgh bowed out during the one-hour Christmas special to clear her head, after becoming confused about he feelings towards Mario Falcone and Tom Pearce.
28: Sam diagnosed with Crohn's disease: episode 122 (23 February 2014)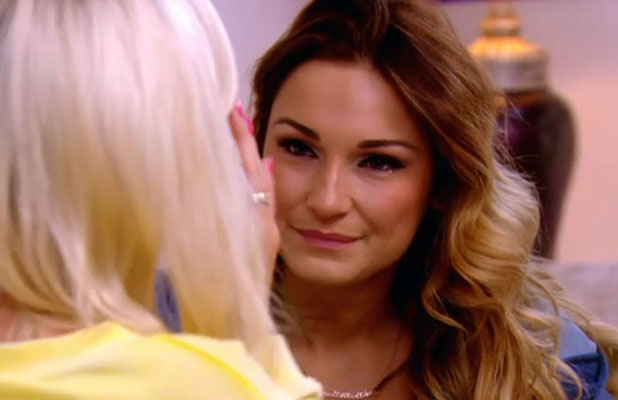 After falling in during her appearance on January 2014's
Celebrity Big Brother
, Sam Faiers was diagnosed with inflammatory bowel disease Crohn's Disease. As well as discussing her condition on the show, she appeared on
This Morning
to raise awareness.
29: Billie finds out she's having a girl: episode 122 (23 February 2014)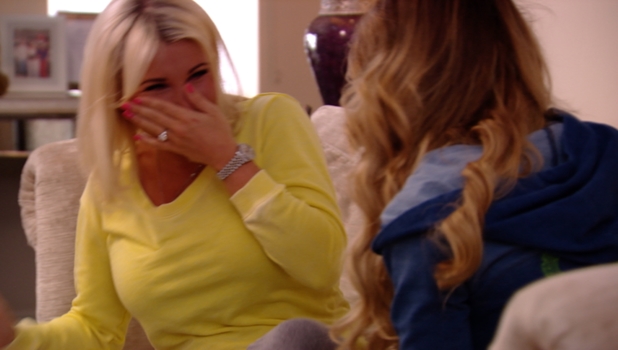 In the same episode Sam discussed her Crohn's Disease diagnosis, her big sister Billie Faiers discovered she was having a baby girl. She was the first
TOWIE
star to be pregnant on the show.
30: Danielle confronts Lockie about cheating allegation: episode 126 (9 March 2014)
Danielle Armstrong's head was spinning when she heard rumours Lockie had cheated on her in Brighton. She confronted him about the text messages containing the allegation. He denied a girl being in his hotel room and denied getting with anybody.
31: Sam leaves the show, Lydia returns: episode 133 (2 April 2014)
Another moment where one star left and another returned. Sam Faiers bowed out to focus on her relationship with Joey Essex off-screen and her health, following her Crohn's diagnosis. In a twist, Lydia Bright returned!
32: Bobby and Harry's schlong thongs: episode 134 (22 June 2014)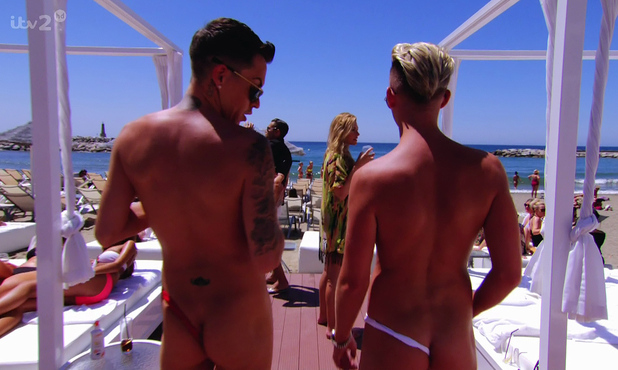 The first of many extreme swimwear choices from Bobby Cole Norris! While dating Harry Derbidge, the pair turned up in Marbs wearing the aptly named schlong thongs. Later, we'd be introduced to the ball bag and mermaid tail!
33. Leah's wedding: episode 143 (23 July 2014)
The second wedding on
TOWIE
. Well, first really, considering Carol and Big Mark's was a vow renewal. Mark and Jessica Wright's cousin Leah married in Spain at a ceremony attended by Arg and Lydia, and her brother Elliott and his then-girlfriend Chloe Sims.
34: Arg buys Manolo Blahniks for Lydia: episode 145 (30 July 2014)
At a Grease-themed party, Arg pulled out all the stops to win Lydia back, presenting her with Manolo Blahnik heels and re-creating the first time the pair confessed their love for each other, which came complete with a Westlife tribute singer, a choir and ballroom dancing!
35: Ibiza holiday: episode 146 (8 October 2014)
Another trip abroad for the gang, this time to Ibiza where there was yet more drama. Mario Falcone returns, we met Tommy Mallet for the first time, Lewis Bloor admitted to Lauren Pope he'd slept with someone else, and the show switched from ITV2 to ITVBe.
36. Jess and Ricky split: episode 152 (29 October 2014)
One of the show's most memorable couples, Jessica Wright and Ricky Rayment split. She confronted him over messages he'd sent to another woman on Twitter, saying: "You have humiliated me since day one but I've had your back." It all got very heated and the conclusion was their romance was over.
37. Gemma's divaship moment: episode 155 (9 November 2014)
Possibly one of the most memorable
TOWIE
quotes of all time when Gemma Collins was rowing with Ferne McCann and declared: "I am Gemma Collins, Ferne. I am 34, I have earned my divaship."
38: Jake runs into the sea to impress Chloe L: episode 168 (29 March 2015)
There are many ways to express your love for someone. Who knew running half naked into the freezing cold sea in Wales was one of them?! That's what Jake Hall did to prove how much he cared for Chloe Lewis!
39: Arg and Lydia reunite: episode 170 (5 April 2015)
Lydia Bright wanted a clean slate with boyfriend Arg, so he wrote a letter containing a list of everyone he had slept with. No more skeletons in the cupboard. It did the trick, however, as Lydia decided they could put their past behind them and move forward together.
40: Pete Wicks arrives (episode 171 (14 June 2015)
The gorgeous Mr Wicks joined the cast out in Marbella and quickly caught the eye of many viewers. He went on to date-not-date Jessica Wright.
41: Danielle and Lockie split (episode 171 (14 June 2015)
It was the end of the road for Danielle Armstrong and James 'Lockie' Lock in Marbella. He had intended to propose but they ended up breaking up instead. Danielle broke down in tears as she said she never knew what mood Lockie would be in from day to day. "These last six months you have been in a bad place for me." He said he'd been stressed as he was trying to make a better life for them together.
42: Gemma throws her drink at Bobby: episode 177 (5 July 2015)
Normally Gemma Collins and Bobby Cole Norris are the best of friends but in Marbs it all went belly up when the feud between Gemma and Vas J Morgan and Lauren Pope spilled over into Gem's relationship with Bobs. She chucked a drink over him at the pool party prompting his line: "
43: Arg and Lydia celebrate seven years together: episode 178 (5 July 2015)
It's been on and off for the couple over the years but they still marked seven years since they met
44: Nanny Pat's birthday: episode 194 (11 November 2015)
The Essex stars turned out in force to celebrate Nanny Pat's 80th birthday with a very royal-esque party. Her granddaughter Jessica Wright sang Nanny Pat's favourite song in what was one of the most poignant and tearjerking moments of the show's history.
45: Lauren, Mario and Gemma return: episode 195 (16 December 2015)
Fans had a triple surprise at Christmas 2015 when three fan favourites returned: Lauren Goodger, Mario Falcone and Gemma Collins. Lauren came back to impart words of wisdom about love, while Mario dropped in to give baby Nelly a Christmas present, and Gemma was on hand to help the boys pick Christmas jumpers.
TOWIE airs Wednesdays and Sundays at 10pm on ITVBe. The 200th episode airs Sunday, 13 March at 10pm on ITVBe, with a retrospective documentary airing before at 9pm