TOWIE stars are known for their glamorous appearances and love of all things beauty (particularly the good old Essex blow dry, right GC?!)
Over the past 200 episodes, beauty has been a major part of the show, starting at Amy Childs' salon - where we were introduced to the wonders of the vajazzle - to more extreme producers like Gemma Collins' £2,000 designer vagina surgery in 2014. As the ITVBe show celebrates its landmark 200th episode on 13th March, here's a look at the defining and most memorable beauty moments over the past six years.
Sam Faiers gets a vajazzle (series 1, episode 1)
Who doesn't remember this defining moment?! We hadn't even heard of vajazzle before
TOWIE
, so when Amy blinged up Sam's nether regions in series one, it was totally brand new for us! (And for her, as she had to read the instructions before doing it...)
Amy Childs and Sam Faiers have a fish pedicure (series 1, episode 3)
Bikini clad, the besties decided to pamper themselves by sitting in a giant fish tank for some exfoliation. After trying to get the fish to approach her boobs, Amy changed the topic to her blossoming modelling career.
Jess Wright gets a boob job (series 2, episode 7)
Who knew a boob job could cause a family fall out?! Jess' brother Mark Wright made it clear he wasn't too keen on his sister "walking down the street with a big pair of fake boobs... it's not like you have two fried eggs." She still had them done, though.
Arg has colonic irrigation (series 3, episode 8)
Not as glamorous as a vajazzle or pamper day, but a defining and memorable moment none the less, made better by the song 'Release Me' playing in the background! Oh,
TOWIE
producers, you jokers! Wanting to lose weight, Arg checked in for a colonic with best pal Mark by his side for support. Cue Arg looking very uncomfortable and Mark laughing his head off.
Chloe Sims and Diags have chocolate facials (series 8, episode 3)
A facial that looks good enough to eat! Besties Chloe and Diags treated themselves to a pamper day. Well, Chloe treated herself to one and made Diags come along. He suggested next time they just went for a drink rather than getting stuff smeared across their faces.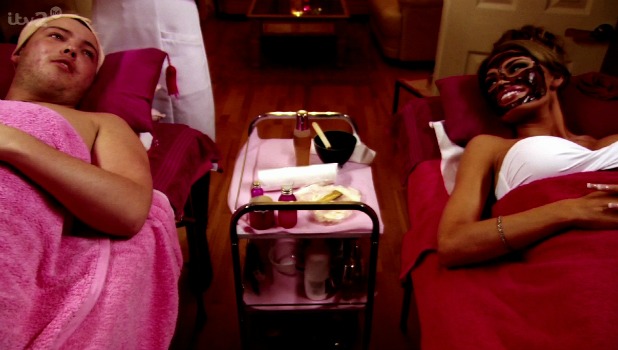 Lockie gets a back, sack and crack (series 12, episode 10)
Lockie won himself a back, sack and crack session at the bingo. Lovely prize, right?! Rather than running a mile, he bravely went ahead with the session, yelping every so often while Bobby Cole Norris sat beside him praising his metrosexuality.
Gemma Collins gets 3D liposuction (series 13, episode 7)
Gemma hoped the 3D lipo treatment would zap away some of her weight after admitting to Bobby Cole Norris that she had been heckled by bodyshamers in the street. She told him: "I can't leave my house or walk up the street without people shouting, 'Fat this, fat that'. Honestly, I don't want to go out anymore. It just p*sses me off. My whole life I've struggled with my weight. I have to go through all of this...it just gets me down."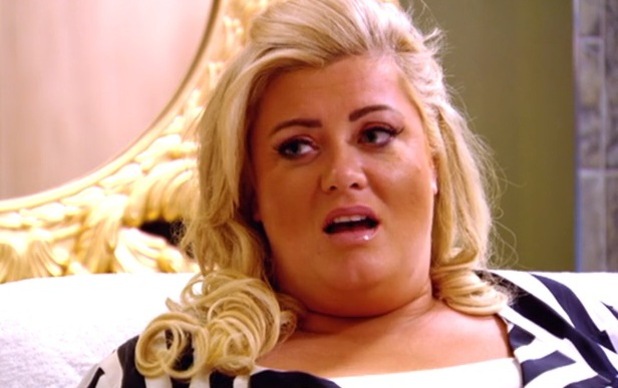 Danielle Armstrong and Vas J Morgan have bird excrement facial (series 13, episode 9)
Not as tasty as a chocolate face mask... Danielle and Vas opted to have, um, bird excrement smeared on their faces to get that perfect glow. But poop from good birds, they assured each other. "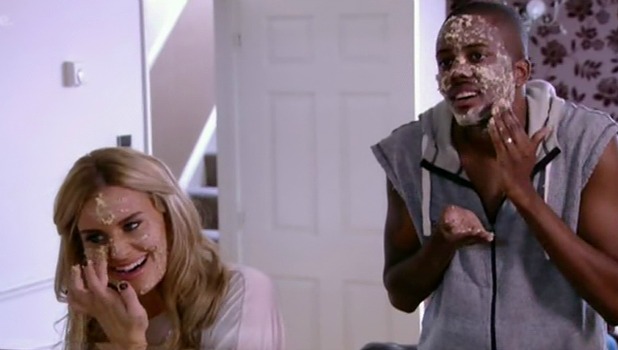 Gemma Collins gets a designer vagina (series 14, episode 9)
Miss Collins was very proud of her £2,000 designer vagina surgery. So much so, she showed it off to Bobby Cole Norris while getting a bikini wax. He was very impressed. "I have never seen anything that looks so perfect, it's like a new penny," he gushed in awe.
TOWIE continues Wednesday at 10pm on WednesdayTen reasons why we want to be on TOWIE!