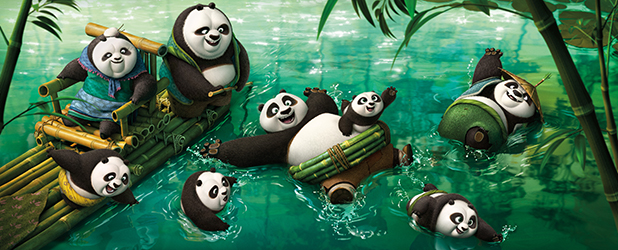 This new instalment of Kung Fu Panda 3 (out on March 11), is a story of empowerment, finding yourself, and learning that family is important no matter how your family came to be your family.
The lovable Po (Jack Black) embarks on a journey to a secret Panda paradise, to find himself and his 'chi' with his long lost father, Li (Bryan Cranston). Po learns what it's really like to be a Panda, with the impossible task of training his new long lost fun-loving family & friends to be themselves and ultimate Kung Fu warriors to help him stop supernatural villain Kai (J.K. Simmons) creating an invincible army.
This is a heart-warming tale that is full of action, with cute, funny new characters (Keep an eye out for Mei Mei an alluring temptress, voiced by Kate Hudson) and true Kung Fu Panda big belly laughter! A must see!