Millie Mackintosh has vowed she'll never do a tell-all interview about her two-year marriage to Professor Green.
The former
Made In Chelsea
star spoke to our colleagues at
Women's Health
just weeks before announcing her separation from husband Professor Green.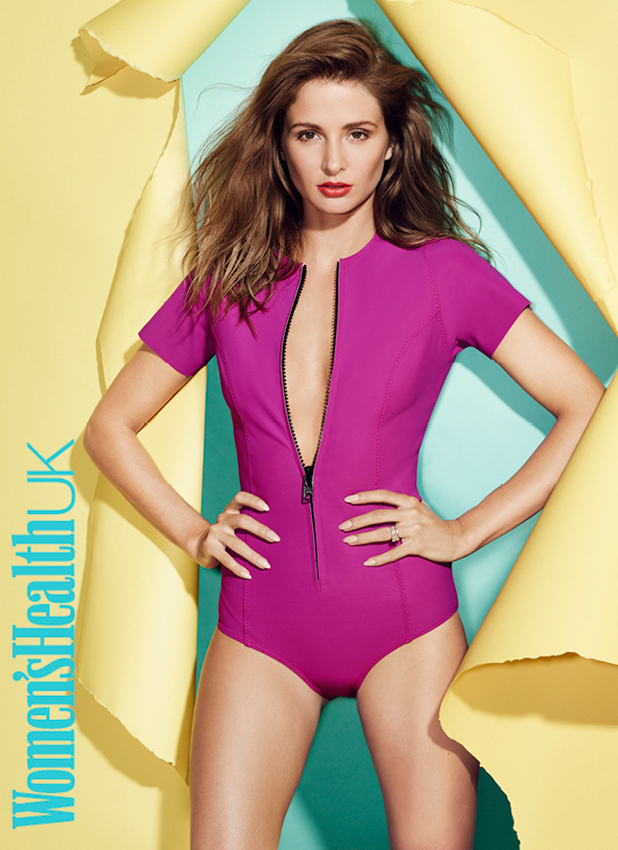 Speaking before confirming the couple were divorcing, Millie comments: "I never wanted to be in a relationship that was just in the papers or a relationship that I benefitted or made money from. That wouldn't sit well with me."
She also suggests certain topics about their relationship being asked in interviews can be annoying, which didn't specify which those were: "It's difficult when people want to cover old ground, get stuck in the past and you just want to move on and think about the future."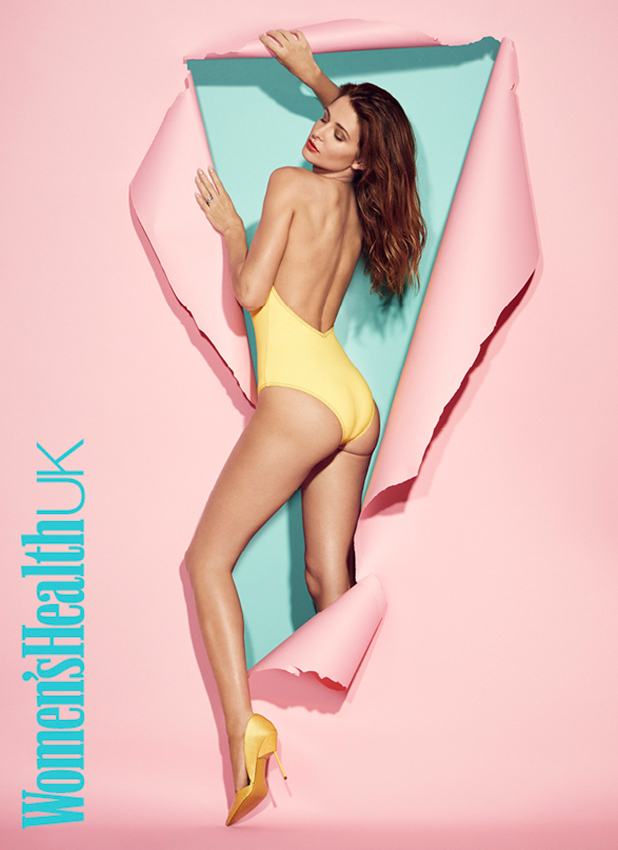 Anybody hoping Millie may spill the details about their marriage will be disappointed, as she tells the mag: "I've never done a tell-all about my relationship and I won't. I just get on with my life."
On a more positive note, the ex-reality star uses the interview to effuse about her love of exercise, which we all know about from the frequent Instagram videos from the gym!
Like many of us, Millie admits she initially detested hitting the gym but that gradually changed and now she's "addicted in a healthy way" to the feel and results of working out.
"I used to think about exercise with so much dread. I had this fear of exercising in front of people. At first, when you're not used to doing any, even a squat can feel quite alien to you and you feel really stupid. I used to think, 'How do people do it?' and now I honestly love it. I'm addicted – but addicted in a healthy way – and I've realised it makes me feel happier. Mentally and physically."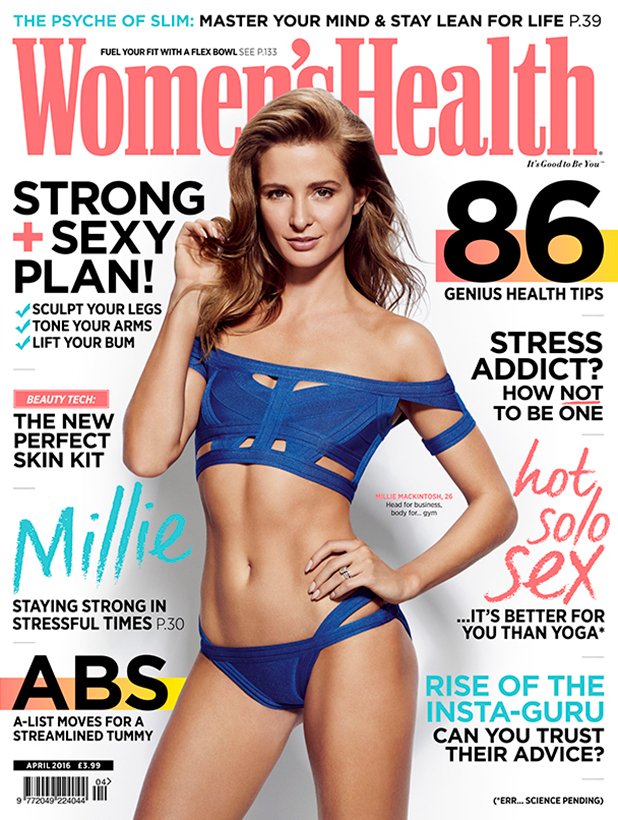 Looking to the future, the London-based star told the mag she didn't want to be famous for being famous, and instead wanted people to recognise her business skills.
"I don't want to be famous for being famous. I want to be known for being an entrepreneur. A businesswoman. At the moment, I'm working on my autumn/winter fashion range and there's a lot of responsibility. It's scary," she said.
"I'm not just a privileged rich girl who's been given everything. Obviously, I have a supportive family and had an amazing upbringing, but they didn't carve my career out for me. That is something I've done on my own."
For more details please see
www.womenshealth.co.uk/milliemackintosh
For her exclusive workout video please see
www.womenshealth.co.uk/millieworkout
Read the full Millie Mackintosh interview and get her exclusive workout for you and a friend in the April 2016 issue of Women's Health – on sale Wednesday 9 March.