Gemma Collins' mum has described her as a "loving, caring" person as she praised the TOWIE star for helping care for her during a period of bad health.
Joan Collins is a familiar face to
The Only Way Is Essex
viewers, having popped up on screen over the years.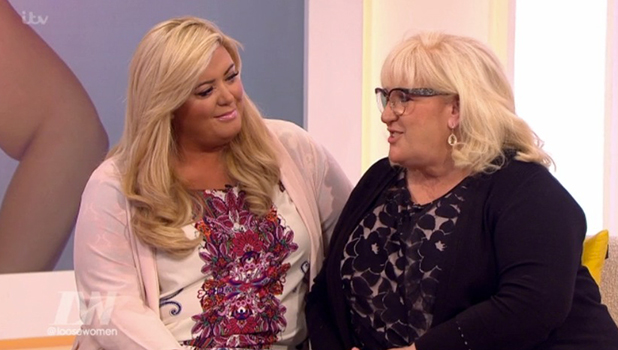 Today, she was back on TV with Gemma, this time on ITV's
Loose Women
, where she spoke about the side of Gemma the public don't often get to see.
"Gemma is a different character at home when she's on
TOWIE
. She is more like the GC, but when she's on home, she's a normal girl," she said.
"She's loving, she's caring, she's been an absolutely amazing person to me. The last two years have been horrendous for me, severe rheumatoid arthritis that came on overnight basically and changed my life. The whole family's lives, really."
Joan said: "It's just been devastating to me because I'm so on the go doing stuff and I'm a hands on, very physical person, so to be struck down overnight was like what the hell has happened to me?!"
She praised Gemma for helping her get to hospital appointments and said Gemma will sleep next to her when she's in pain. Joan said she's had to sleep downstairs on the sofa for the last two years as it's two painful to climb stairs, and when Gemma is visiting she will sleep on the opposite sofa.
"I am getting better. The last few months I'm now getting the right treatment as for the last two years I haven't been getting that and no medication has worked for me," said Joan.
"I would be going to the doctors saying I'm in so much pain, I would shake with the pain, I can't believe how painful rheumatoid arthritis is. It is such a shock, when you're used to doing everything. I literally couldn't even open a sachet of cat food. It was too painful. I couldn't do my hair as I couldn't lift my arm up. I literally couldn't move at all."
Gemma said she'd noticed her mum's mental wellbeing decreasing along with her physical health, and said the whole family had been incredible at helping her. She namechecked her dad , who is nearly 70, saying he washes Joan every morning before work and cares for her when he gets home. "As a family we all pulled together and do what we can to make her more comfortable."
Joan said she'll now receive treatment every month for the rest of her life but she's on the mend.
For exclusive competitions and amazing prizes visit Reveal's Facebook page NOW!