Giovanna Fletcher revealed the person who made those body shaming comments about her "tummy" then asked her for a picture...
After Giovanna received a body shaming comment about her post baby body a mere
11 days
after actually
giving birth to her second son Buddy Bob
with McBusted husband Tom Fletcher, she defended her "miracle" bump which received a huge response. Now she's revealed exactly what went on.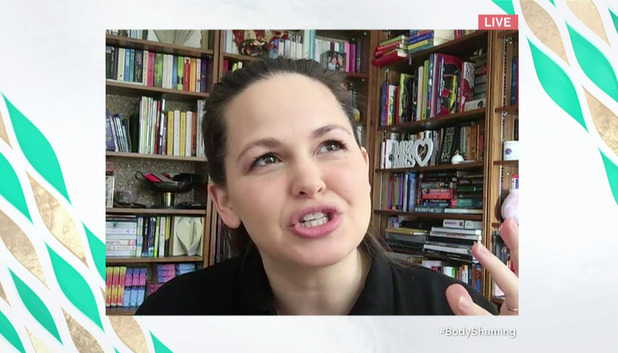 Speaking on
This Morning
to hosts Ben Shepherd and Jenni Falconer via a live link, Giovanna explained how
the situation with a 'near stranger' came about
: "We were out and Tom had been asked for a photo, so we were talking to this lady, and she looked at me and looked at my tummy, laughed and said 'haha, mummy's still got her tummy'.
"I was literally holding Buddy at the time, and I kind of laughed with it... and then she asked me to be in the photo with her. [But] I was like 'no, it's OK' and then she said, 'OK, maybe another time when your face has slimmed down'. I think I was just in shock that it was said!"
Giovanna added, "But, to be honest, it didn't upset me too much, but it kind of stuck in my head for a few days as you can imagine. And the other morning, I had got out the shower, dealing with my leaky boobs, and putting cream in all sorts of places that you do after you have a baby."
Then Giovanna reflected on what the comment had actually meant to her, and from that came her passionate defence of body shaming.
"And actually, 'it's amazing' was my thought, and bodies are miracles, and the fact that my body has grown two children is just phenomenal, so I decided to share that and it's made people share all sorts of stories which I really wasn't expecting."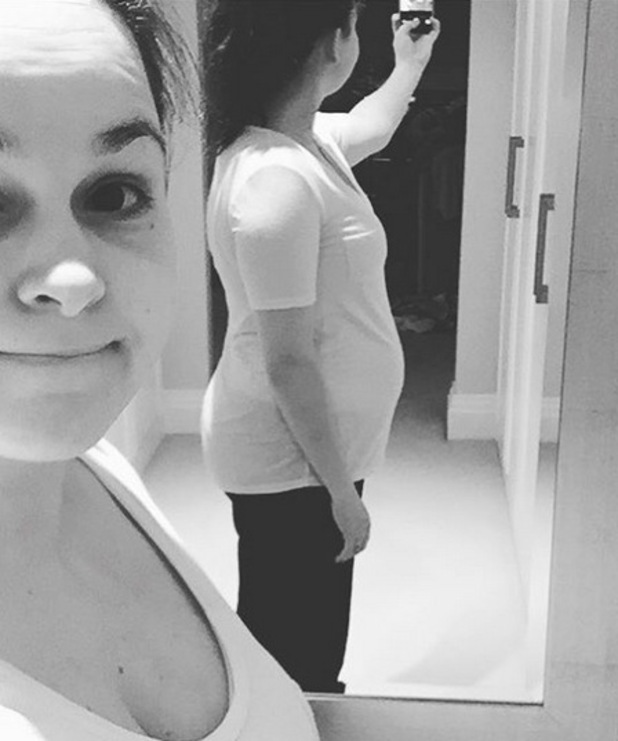 On the lady who said the comments, Giovanna said: "I think that the lady who said it would be mortified that she's upset me, I just think people say things and don't really think about what they're saying and I know that lady has children as well. I do think that these things just fly out of our mouth sometimes. I think we just need to be a bit more careful."
Instead of judging each other's bodies, Giovanna encouraged people to celebrate them in every form: "Bodies are amazing, they do an amazing job and they should be celebrated."
When asked what Tom thought about it, Giovanna said, "His jaw dropped. I just think neither of us could really believe that it was being said and I know that afterwards he kind of came back home and spoke to his mum and dad about it, so he was sharing it with more people than I was!"
Giovanna announced the arrival of Buddy Bob on 16 February by sharing a photo of a sunny blue sky, saying: "What a beautiful day to be born... Welcome to the world Buddy Bob Fletcher. xxx #player2."
Giovanna and Tom are also parents to son Buzz.
For exclusive competitions and amazing prizes visit Reveal's Facebook page NOW!