Ex On The Beach stars Megan McKenna and Jordan Davies: Here's all you need to know about their whirlwind romance.
In the final episode of
Ex On The Beach's
fourth series Megan and Jordan surprise us all with a shock engagement. We definitely didn't see it coming - especially as the pair have now split. So where did it all go so wrong?
Megan has claimed she was "never in love" with Jordan and he has declared he is so "over" her - that's a far cry from a couple who were heading down the aisle, right? We've taken a trip down memory lane to take a look back at their whirlwind romance. How did it all begin? Was it plain sailing? (Obviously not!) And where are our former lovebirds now?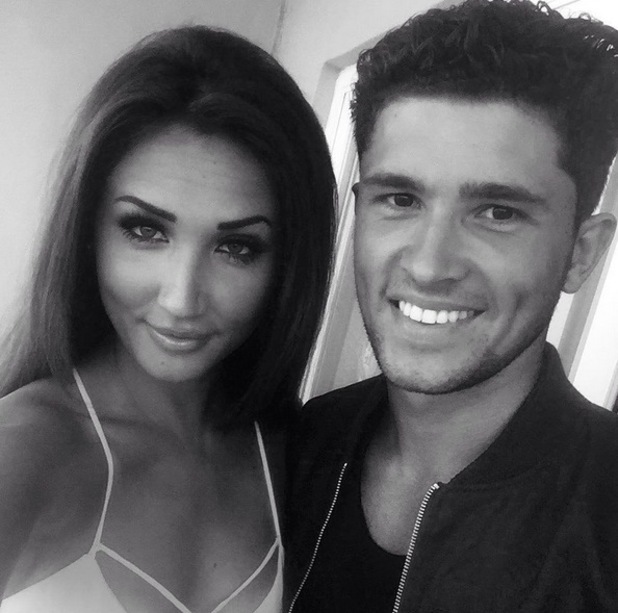 Back to the beginning: Ex On The Beach 3When: April/May 2015
While
Ex On The Beach's
third series didn't hit our screens until August last year, it was filmed months before meaning Jordan and Megan were already totally loved-up by the time we were introduced to their romance.
The couple met on MTV's devious dating show and straight away Jordan was forced to compete for Megan's affections. Stephen Bear (Vicky Pattison's ex) had taken a shining to her, but his inability to kiss her and only her had Megan seeing red. Jordan's arrival had Megan tempted by his good looks and when Bear strayed away yet again, he was ready and waiting to be Megan's knight in shining armour. His efforts paid off and Megan decided she wanted to pursue a romance with Jordan instead, sealing her decision with a cheeky smooch on their very first date.
However, it was
Ex On The Beach
and nothing is ever plain sailing on that show. We're looking at you Tablet of Terror...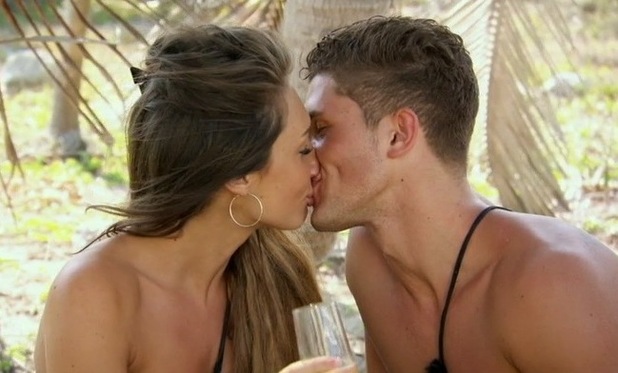 Things soon got complicated for Megan and Jordan when Rogan O'Connor arrived out in Mexico
. He instantly set his sights on Megan and was sent out on a date with her after hitting the beach. Cue the body shots debacle. The pair had to massage each other and wanting a little bit more than a rub down, Rogan suggested he and Megan do body shots off of each other - that mean Megs sucking a lime out of his mouth and while she claimed that didn't count as a kiss, Rogan didn't think twice about telling Jordan it was. To make matters worse, Megan got annoyed with Jordan kicking off and then chose to spend the night with Rogan in the 'Love Room.' Jordan declared he was done.
Jordan, naturally, decided to get his own back and in a game of spin the bottle he kissed not one, but two of the girls, putting on a pretty steamy display while doing so. He told Megan: "I told you, you f*** me over, I'll f*** you over ten times worse."
However, drama aside, the pair did get their happy ending. Forced to grin and bear a coconut picking date together,
Megan and Jordan managed to clear the air and got their romance back on track
. So much so, that they finally made things official. Megan tweeted after the show wrapped up: "So this series is all over... But you no what it was all worth it. @JordanWeekender is in my life and I f****** love it."
Taking their relationship publicWhen: August 2015
Just as
Ex On The Beach 3
hit our screens,
Megan and Jordan decided to go public with their romance.
At this point the pair had been dating for several months and made their couple debut at a showbiz event in London. After that, there was no stopping their slushy comments and gushy PDAs about each other in the press and on social media. They really did seem smitten.
In fact, they were even talking marriage and had moved in together.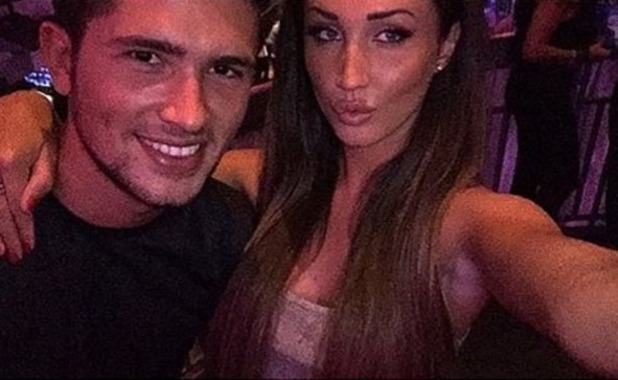 Jordan exclusively told Reveal he and Megan had already been looking at engagement rings
and he'd moved into Megan's family home in Essex. Jordan said: "You know when you meet someone and you just know there's something different about them? That's how I felt when I met Megan. I've been hooked ever since. I moved to Essex to be with her and now we're living together. I like to think we're the new Gavin and Stacey because I'm from Wales and she's from Essex! I'm proper in love. Me and Megan even went ring shopping earlier, but the one she wants is £20,000!"
The engagement: Ex On The Beach 4When: August-September 2015
Still together and still just as loved-up, Megan and Jordan returned to
Ex On The Beach
(crazy, we know!) for its fourth series - filmed back in August time. This time round, though, they were the power couple 'Jegan' and made sure to stick together. Instead of arguing with each other, they came to blows with their co-stars and couldn't resist teaming up to stir the point. We've got to hand it to them, they survived the
Ex On The Beach
villa and actually came out of it pretty strong.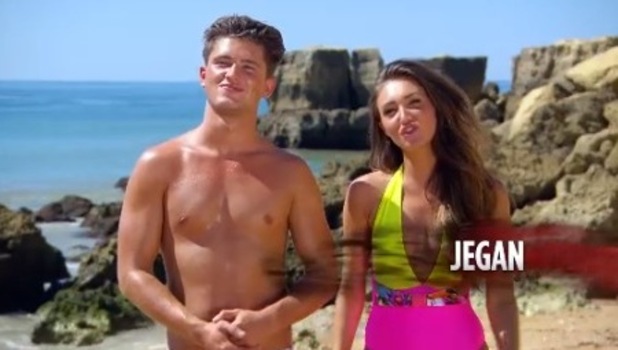 No wonder Jordan decided to POP THE QUESTION
. If they can get through that twice over, they can get through anything.
All this talk of marriage, Jordan decided Portugal and on camera was the place to do it. He sought out a ring, a bottle of champers on ice and rose petals to cover the penthouse bed with. It was actually on Megan's birthday that he decided to propose and telling her he had another *little* present for her, Jordan launched into a gushing speech about his gal. He said: "It's been hard for us in here, you know how much you mean to me. I adore you. I adore everything about you. There is nothing in this world I want more than you, so I've got you another little present.
Megan McKenna
you know I want to spend the rest of my life with you. You are the only girl that I want. Will you marry me?"
Her reply? "Course I'll f**king marry you."
She said: "I did not expect this. I can't f**king believe it. I don't know why I am getting emotional. I didn't think I'd actually be this happy."
We actually spoke to Megan a month later in October and she didn't give anything away about that ring on her finger. She told us
she 'wouldn't say no' if Jordan did propose
. Megan gushed: "We are thinking about it, I wouldn't say no! I love him and can't imagine being with anyone else now... Jordan comes across on the show as being quite a player and getting with lots of girls, but really he's the sweetest guy and the best boyfriend I've ever had. He's really affectionate, we're like best friends too."
She revealed the pair were looking to move into their own house together in the New Year.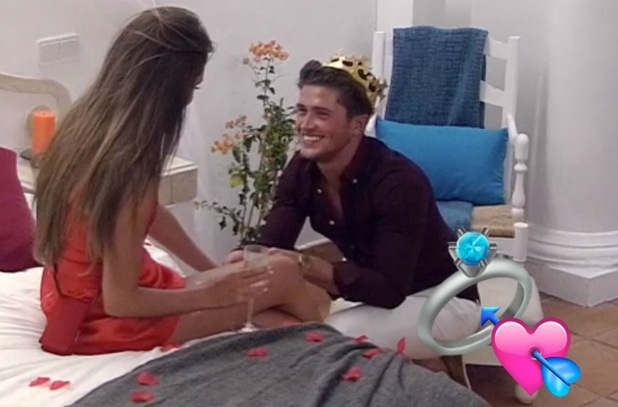 The splitWhen: December 2015
Sadly, though, Jordan and Megan never did make it down the aisle and
Megan confirmed she and Jordan had split in December last year
.
She was forced to clear up rumours surrounding their split,
after her ex co-star Bear claimed Jordan told him Megan had cheated. Jordan, however, denied this and hit back: "Na Megan didn't cheat and neither did I." Megan, meanwhile, tweeted: "And just so you all no. Me & Jordan filmed the show months ago and have split up recently on good terms.That's all you need to no."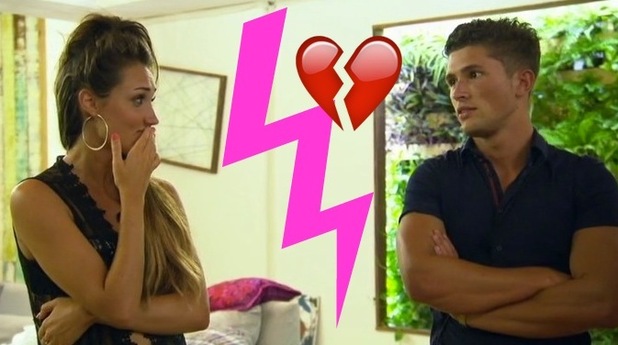 The fallout:When: January 2016 - present
Despite Megan stating her break up with Jordan was amicable, things soon turned sour between the pair when Megan made her debut on
Celebrity Big Brother.
She headed into the house alongside Scotty T and Stephanie Davis and Jordan was quick to accuse Megan of signing up to the show 'behind his back.' At the time, Megan's rep denied this was the case and insisted she abided by the confidentiality agreement in her contract.
Jordan hit out at Megan for 'using him' to further her own career and branded her a 'nasty piece of work.'
A slew of insults followed, and, as you can imagine, Megan didn't take them lightly.
She and Jordan clashed on Twitter following her exit from the house
. She claimed the pair split because Jordan had "broken her trust". She accused him of lying and also hit out at him for selling stories on her during her time on
CBB.
Since then, Jordan has claimed he thinks Megan is 'still in love with him' because she has been tweeting about him. He had said: "She's still abusing me, tweeting me and stuff like that, so I think, 'You must still love me. Even though it's hatred towards me, you must still have feelings to show your emotions and get them out like that." Jordan revealed he now has no feelings towards Megan and is moving on.
Megan, however, hit back by claiming she was 'never in love' with Jordan
. She said: "Apparently I'm still in love with my ex, well I'm sorry, but how can that be when I was never in love with you in the first place?"
And just rub salt in the wound, she also declared: "[I] don't need a man, this is the thing. I'm really happy with how I am at the moment."
Where did it all go so wrong?! In between accepting a proposal and claiming you were never in love, Megan and Jordan have done a total 180. Anyone else so confused?!
For exclusive competitions and amazing prizes visit Reveal's Facebook page NOW!