There are so many amazing movie mum characters it's hard to pick a favourite. From kickass crime fighters, to cuddly sorts, there's a movie mum out there to suit everyone. In honour of Mother's Day, here's our pick of 12 movie mums we totally love*.
*Not saying they're all amazing mum role models, we just like them!
1. Pamela Jones, Bridget Jones' Diary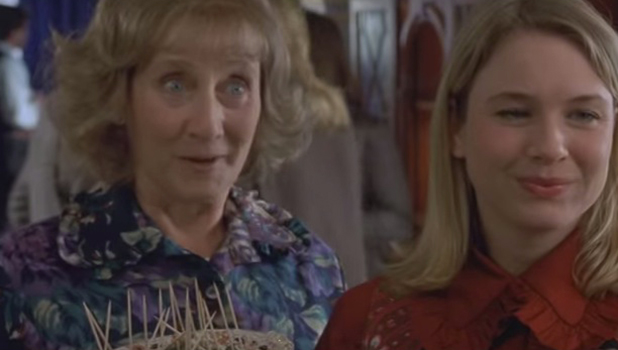 She left her husband for a permatanned TV salesman, made Bridget wear unflattering clothes, had a massive hatred of lumpy gravy and couldn't stop meddling in her daughter's life, but still, what's not to love about Pamela Jones? Every minute she was on screen, she stole the show and, in the process, taught a whole new generation what 'having your colours done' means.
2. Mrs Weasley, Harry Potter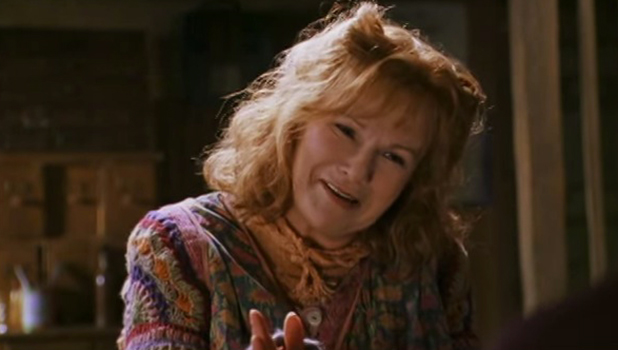 Harry, Ron and Hermione may steal all the headlines but Molly Weasley was one seriously kickass mother. From fighting the horrible forces of evil as part of The Order of the Phoenix to managing a household of seven (eight, if you count Harry) children, including VERY mischievous twins, to always having three hot meals on the table every day, this woman is a superhero.
3. Kate Baker, Cheaper By The Dozen
Kate Baker has twelve kids, a HUGE house, pets and just agreed to move across the country with her football coach husband which means new home, new schools, new friends etc. Oh, and she's managed to find time to write a book, which is apparently so good Oprah Winfrey herself wants to visit their house to talk about it. Super woman, much?
4. Andy's Mum, Toy Story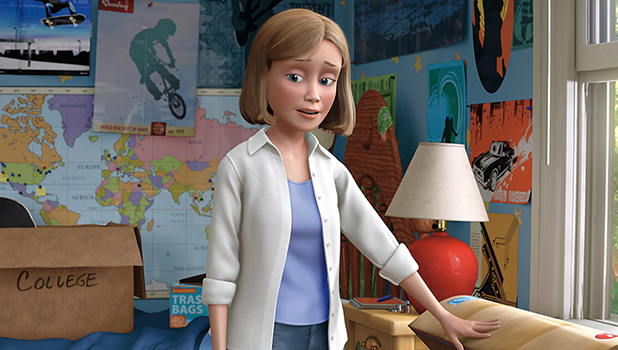 Andy and Molly's serene-voiced mother was a bit of an enigma. Did she have a husband? A name? In a way, she didn't do much in the movies other than be a loving presence in the background, but on the flipside she's the one who bought Buzz for Andy, hence providing the whole movie storyline! And, of course, she instilled all the values in Andy that made him so wonderful. (Excuse us while we well up a bit remembering that final scene of
Toy Story 3
...)
5. Kyle Pratt, Flightplan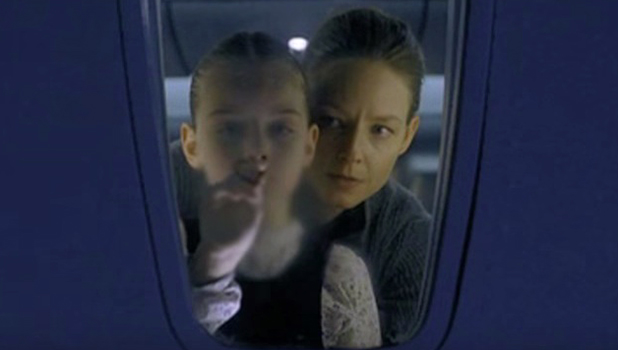 An example of a mum who never gives up. True, for most of the movie you're not sure whether Jodie Foster's recently-widowed Kyle is delusional or telling the truth, but whichever it is, she's a mum who won't stop when it comes to finding her missing daughter. And she's a plane engineer as well. Pretty impressive.
6. Miss Honey, Matilda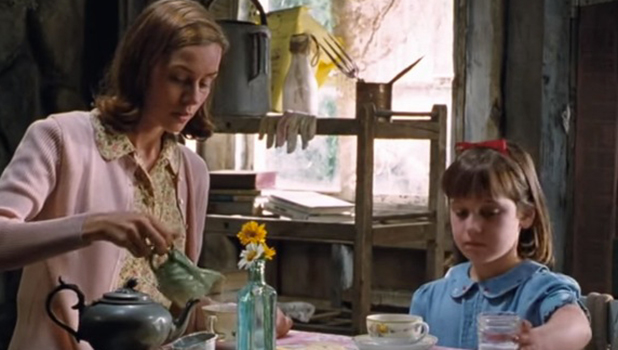 Miss Honey is a Goddess. She essentially rescues poor Matilda from a lifetime of nastiness with those mean, neglectful Wormwood parents, recognising her incredible talents, encouraging and nurturing her. Much like Matilda, her own family didn't much care for her, and the two form a beautiful bond that results in Matilda's adoption. She's the teacher we all wanted!
7. Nina Banks, Father of the Bride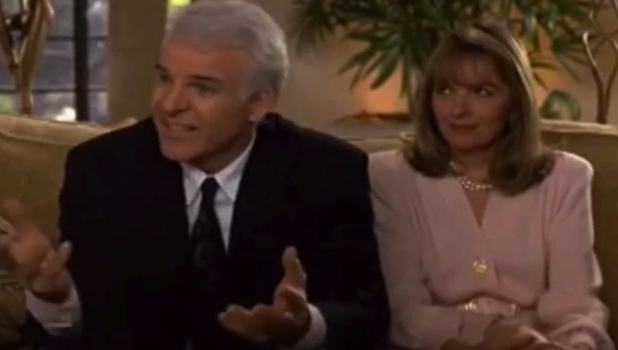 Nina Banks deserves a prize for staying calm around uber stressy George as they plan their only daughter's wedding! While George is giving evils to the fiance, having meltdowns about bread rolls and getting wound up by eccentric wedding planner Franck, Nina is all cool, calm and collected in the background making sure everything is done.
8. Elizabeth James, The Parent Trap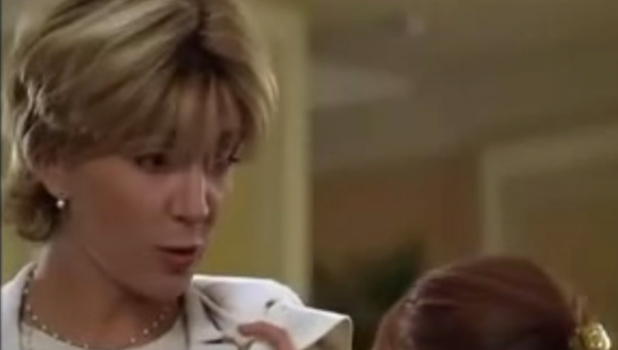 Let's set aside the whole not realising her daughter had switched places with her twin and the whole allowing one of her daughters to be taken across the world to never see her again. Other than that, Elizabeth James is like the perfect society mum. She's famous, owns a posh wedding dress shop, invites Annie on photoshoots and lives in a huge London townhouse with staff. Most importantly, she totally dotes on her daughter(s).
9. Melanie Parker, One Fine Day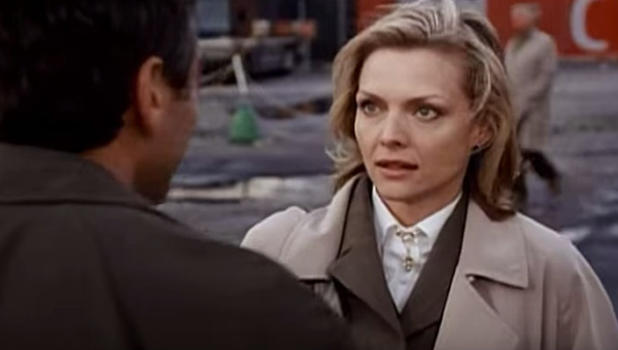 We always feel poor architect Melanie gets a tough ride. She's in a high-powered job in Manhattan, having a rubbish day, no childcare, a newly adopted goldfish… while George Clooney's journalist Jack swans around having fun making her seem like the bad guy. Sure, Mel was a tad uptight but all she wanted was to impress her big client!
10. Mrs George, Mean Girls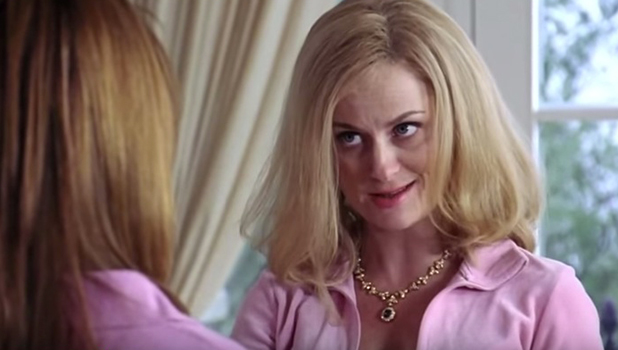 Not perhaps a mum role model but Mrs George still makes us laugh, offering condoms, alcohol and whatever else to Regina and the girls. As she says: "There are NO rules in the house. I'm not like a *regular* mum, I'm a *cool* mum."
11. Tess Coleman, Freaky Friday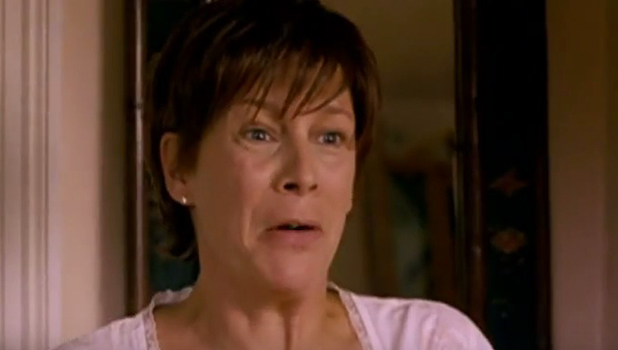 A cheat, maybe, as the mum is actually the child in this movie, but whatevs, we love Jamie Leigh Curtis' turn as Tess Coleman when she swaps lives with her daughter. The sullen teenage attitude, the role reversal, the it was just perfection!
12. Morticia Addams, The Addams Family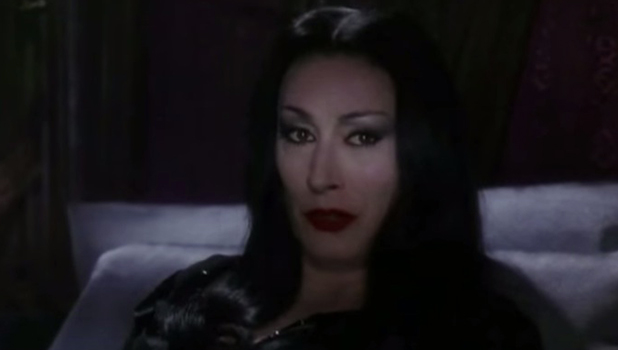 Oh, Morticia. Perhaps the coolest of them all. Who didn't want to go a bit gothic after watching her on screen?! And who doesn't love this totally mad as hatters family? The chilled attitude, impeccable hair and makeup, sweeping black dresses and fact she called her kids Wednesday, Puggsley and Pubert. We totes heart her. Though she'd probably frown at us being so happy and excitable around her.
Happy Mother's Day everyone!