Union J have denied kicking George Shelley out of the band, insisting it was a "mutual" decision.
They have also denied any feelings of "jealousy" towards him.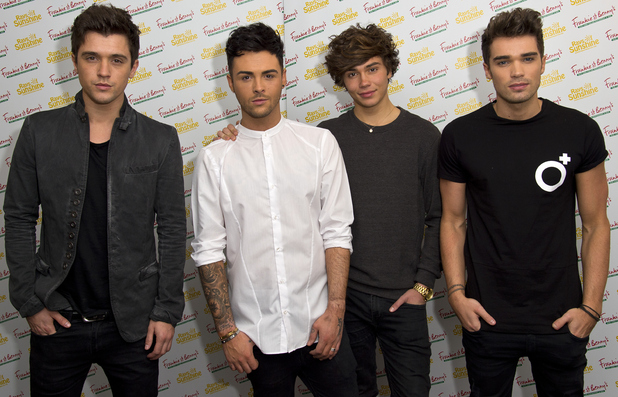 Fans were shocked this morning when it
emerged George had left the band,
and also confused by conflicting statements: it was claimed in The Sun that the other band members had given him an ultimatum about his commitment, while George's rep insisted it was mutual.
Now, the three remaining Union J members – Jaymi Hensley, JJ Hamblett and Josh Cuthbert - have released a statement clarifying the situation.
"In 2012 we started something that has been the centre of our lives ever since, a band and project that is now family to us - Union J.
Through two incredible albums, successful tours and a lot of fun along the way, the four of us have all enjoyed this incredible journey. But with time, comes change and a difference in aspirations.
"So, as we prepare to go back into the studio to work on new material, George will not be continuing on this journey with us. George will now be following his own path and career no longer as part of Union J. This is a mutual decision between the four of us, and we will always remain close.
"In time we will announce our new plans for 2016 and likewise we will be following George's career and wish him all the best in his endeavours."
Union J were formed in 2011, with George being added as a fourth member the following year. They finished fourth in the ninth series of
X Factor
and have released two albums:
Union J
and
You Got It All – The Album
.
It was claimed this morning Jaymi, Josh and JJ had questioned George's loyalty to the band, with Josh quoted as saying: "To use a sporting analogy, he wanted to turn up to the big matches but not turn up to training."
But a rep for George countered by saying: "The fact of the matter is that the other members of Union J are simply jealous he has achieved the start of an exciting new career and they have not. George had agreed to be totally magnanimous towards them, but unfortunately this has not been reciprocated."