Jeremy McConnell has confirmed he has split from Stephanie Davis and revealed he did in fact spend the night with club dancer Caroline Pope in Newcastle.
Jeremy was rumoured to have been unfaithful to girlfriend Stephanie on the night he got evicted from the
Celebrity Big Brother
house. Both he and Caroline had previously denied the claims.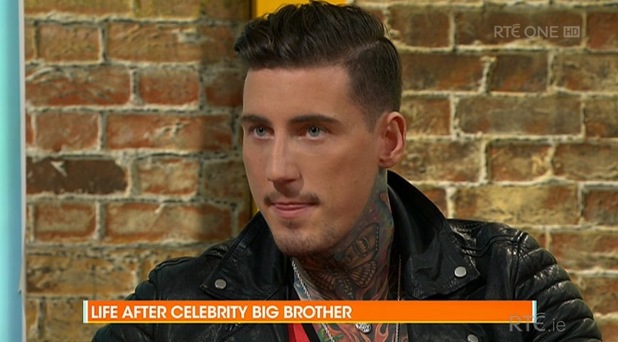 Now, speaking on Ireland's
Today
show, he said: "I was with someone that night. It's true. I didn't deny it, it just happened at the time. Stephanie had her own issues [with Sam]. We were both single."
Jeremy confirmed the girl in question was Caroline, but clarified that he and Steph weren't together at the time.
They fell in love on
CBB
but she was in a romance with model Sam Reece on the outside, and they always said they would wait until the show was over to sort everything out.
"I wouldn't call it an affair," Jeremy continued of the night in question. He said what he and Steph had was "100% real", adding: "It wasn't a showmance.
"Since I've been with Stephanie I've never hurt her. I didn't know [once she left the house] if she was going to get back with Sam again."
Jeremy said he and Steph had an "instant attraction" in the house, but added: "I wouldn't say it was love because she had a boyfriend."
Talking about their split, he admitted: "I haven't slept and my emotions are sky high," but said the pair had "to talk".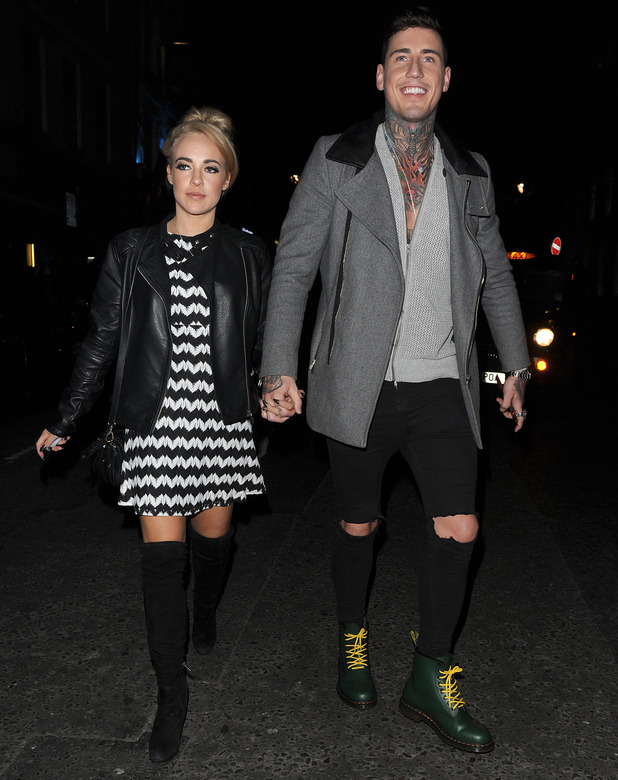 But confirming that Steph ended their relationship, he said: "Well I don't know, the way she's put it is that she's split up from me. I love the girl to bits. I'm on here and being honest with people. I do love her and it wasn't a showmance. I've never hurt her since I've been with her."
Saying he was hoping to get their relationship back on track, Jeremy added: "I'm going to try and work on it."
He later took to Twitter, adding: "People don't know what went on in my relationship. Me and Steph were on and off over pressures. I was open about everything on TV today."
People don't know what went on in my relationship. Me and steph were on and off Over pressures . I was open about everything on TV today

— Jeremy McConnell (@JezzaMcConnell) March 3, 2016
Speculation that the couple split heightened last night when
Steph appeared to share a private conversation between herself and club dancer Caroline
, who previously denied allegations she slept with Jeremy in Newcastle.
In the messages, a woman who appears to be Stephanie asks: "Is it true u slept with Jeremy… I don't want to be lied to anymore. And don't lie to not hurt me. Be a girl to a girl and tell me. Please xx."
The other user answers: "Girl to girl, yes I did. I didn't want to cause any trouble as he made it clear he was single. I hope you both get things sorted."
Stephanie tweeted the conversation with her own caption reading: "Yeah true. Girl to girl lol. Both vile. And liars. Sorry for hoping on true love. I'll never love anyone again."
Former
Hollyoaks
actress
Stephanie later hit out at the cheating claims just hours later
: "Everyone has been against me and Jeremy. Done everything they can to split us up. Yet I still stood by his side and tried to overcome the odds. Stupid girls rumours and cheering lies. No one has ANY idea what this has done to me... It's disgusting. But well done. [sic]."
Since, Stephanie has taken to Twitter once again sharing screen shots of an article on The Irish Sun appearing to
show a private message conversation between Jeremy and Caroline
.
The messages and article suggests Jeremy told Caroline to keep it a secret.
The rumours - which Jeremy had dismissed last month - resurfaced after an interview with Scotty T was published where he was quoted as saying Jeremy had been unfaithful.
After
Jez hit out saying he was "sick to death" of all the rumours
and "would never hurt" Steph, Scotty T also denied ever saying such a thing, saying his comments had been "fabricated".
At the end of last month, Steph and Jeremy had a brief split - which lasted all of 24 hours - but they were soon back together, revealing a week later during their rescheduled
Loose Women
appearance (which was also their first joint TV appearance) that it was all just a big "misunderstanding".
They fell in love on the 17th series of
CBB
but their romance was controversial as Steph was in a relationship with model Sam Reece at the time.
Try Reveal's digital edition on iPhone & iPad. Subscribe now & never miss an issue!