Jeremy McConnell has left many confused with his reaction to Phillip Schofield saying he's bored of the Jeremy and Stephanie Davis drama.
On
This Morning
today, there was a discussion about
Stephanie tweeting and deleting several messages overnight in which she accused Jeremy of being unfaithful
and said she'd never love again.
They've all been removed from her account now.

Phillip's reaction? Well, he just didn't care what was going on
and didn't want any more info. "I would rather get down on that rug and share that bone with Clover [the show dog]. I couldn't care less. She's a very sweet girl, and Jeremy came in [to the show] and was absolutely lovely. I loved them both on Big Brother. On Twitter I don't care. Keep it to yourselves."
Jeremy reacted by tweeting: "Go on Philly @Schofe." He also included several flexed bicep emojis. What does it mean?! Is he jokingly saying he'll pick a fight if Schofe wants one?!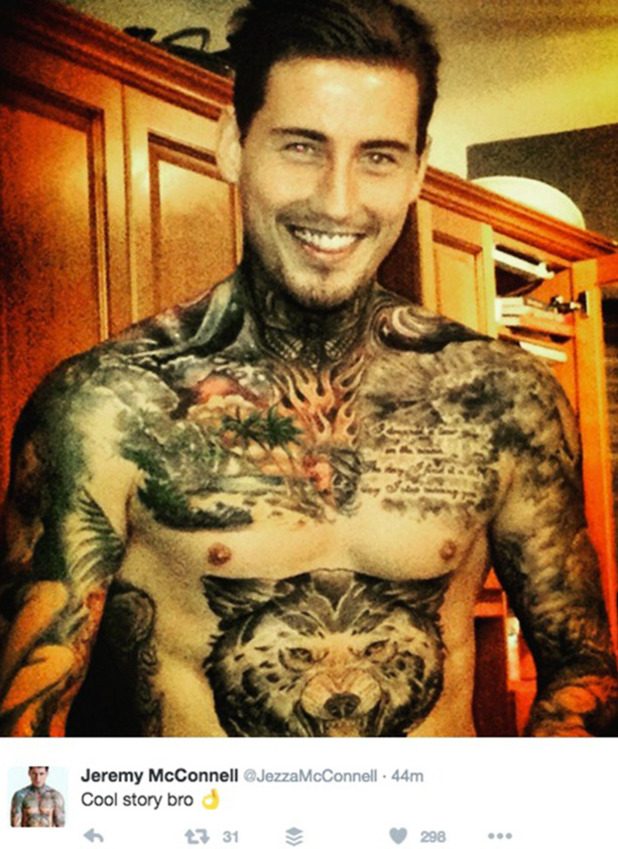 He also shared a selfie showing himself smiling away alongside the caption, "Cool story bro." So cryptic. What does that mean?! Is he saying the allegations aren't true?
Jeremy has already denied cheating on Stephanie. Just yesterday, he tweeted: "So sick to death of hungry begs selling stories for a few quid to try ruin ppl relationships. I love steph and would never hurt her end of."
Just to rewind,
Stephanie and Irish model Jeremy met on Celebrity Big Brother
at the start of the year and fell in love, despite Steph being in a
relationship with boyfriend Sam Reece
at the time. While Steph was still in the
CBB
house, after
Jeremy had been evicted, a rumour surfaced that he'd bedded a dancer named Caroline Pope
in Newcastle.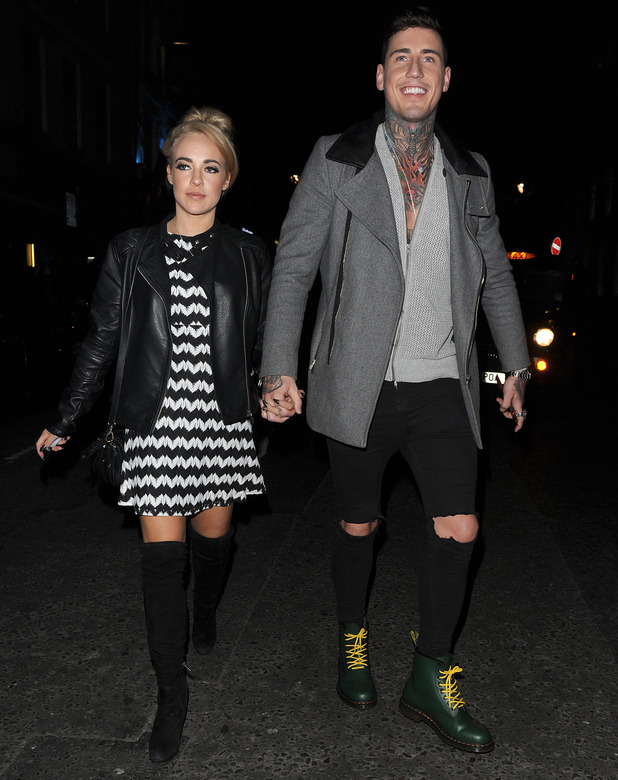 At the time, Jez said denied it, saying: "I got in a picture with her, but the papers... with the whole romance scenario and that... I'm a single lad and if I wanted to do something I would tell Steph. I was talking to Steph about it today and we were laughing about the whole thing. The only people who need to trust are the two of us, and she trusts me and I trust her."
Caroline also vehemently denied it, saying on 7 February: "For the record nothing happened with me and Jeremy standard Newcastle rumours!! Thanks for the shout out tho."
A spokesman for Stephanie Davis was unavailable for comment when contacted by
Reveal
, while a rep for Jeremy had no comment.