It's the talk of the two Louis' where The X Factor is concerned, as both names have been rumoured to take a spot on the judging panel later this year.
For Louis Walsh, it's familiar ground. He had been a judge on the ITV talent show since 2004, only being replaced by Nick Grimshaw last year.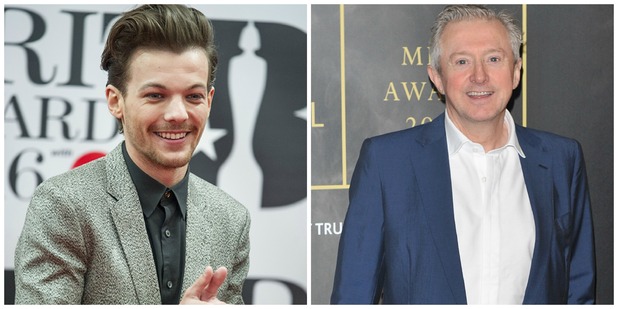 But with Nick already confirming his exit, this paves the way for Louis to make a return, and his friend
Sinitta
is hoping he comes back too.
"I think Louis Walsh would come back but I'm not sure if it will happen," admits Sinitta. "Personally I'd love it to happen because together Simon and Louis make me laugh. They do that leaning around looking at everybody thing, they're just the two old crazy guys at the end.
"I just giggle looking at them so I'd love that."
But what about One Direction's Louis Tomlinson? Having helped Simon Cowell at the Judges' Houses stage last year, could we see him back in a more permanent role?
"I do think he'd be qualified," says 80s pop singer Sinitta, who is helping to launch a nationwide competition to find the new voice of McVitie's chocolate bar Trio next week. "When you're really absorbed in the industry with the way he's been, you also know what's missing and where there's a gap in the market.
"What he'll be particularly good at is probably putting together the next One Direction since they're on hiatus at the moment."
What do you think - would either Louis be right for the job? Tell us in the comments below.
Try Reveal's digital edition on iPhone & iPad. Subscribe now & never miss an issue!