Ex On The Beach: Things get emotional for former flames Scotty T and Ashleigh Defty, as they remember their relationship.
Ashleigh and Scott previously dated for a couple of years, before, she claims, he broke her heart and things came to an end when Scott landed a spot on
Geordie Shore.
The pair were forced to come face-to-face when Ashleigh surprised Scott on the beach in Portugal. She quickly coupled up with James while
Scott made a move on both Nancy-May and Lacey
, but after joining each other on a date that takes them down memory lane, it's clear the ex-couple may still be harbouring some feelings...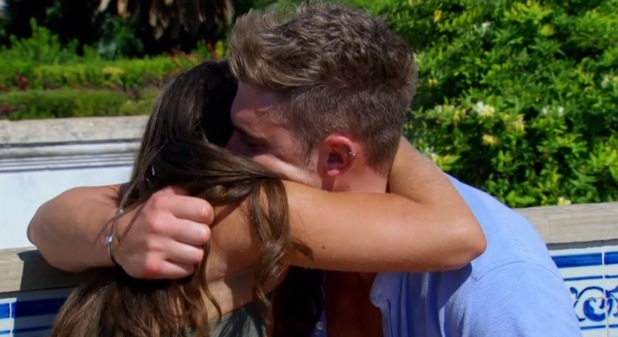 Y'know, just to complicate things and all that.
Ashleigh and Scott are sent out on a treasure hunt together, where she finally gets the opportunity to quiz her ex-beau on what he makes of her new relationship. After growing closer to James on the show,
fans recently watched him ask Ashleigh to officially be his girlfriend.
Scott tells Ashleigh that as long as James is 'making her happy' then he is ok with it, but she isn't so convinced. Ashleigh is certain Scott is "still bothered" and doesn't like seeing her and James together.
The pair then head to their final clue and find a bottle of champagne, with a photograph of them back when they were dating sitting alongside it.
On seeing the old picture, Ashleigh tears up and tells Scott she remembers the night it had been taken. He seems just as choked up as she is and admits: "That f**king photo has just brought back so many memories."
Scott then cuddles Ashleigh and kisses her cutely on the head, leading her to question, 'What if?'
"It's weird, we still could have been that couple, we still could have been in love like we were," she says. "It just makes you think, 'What the f**k happened?'"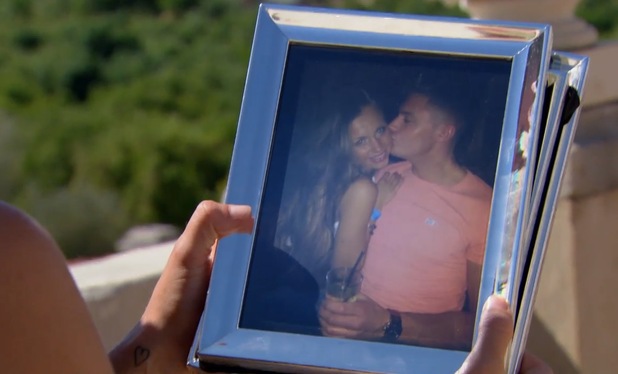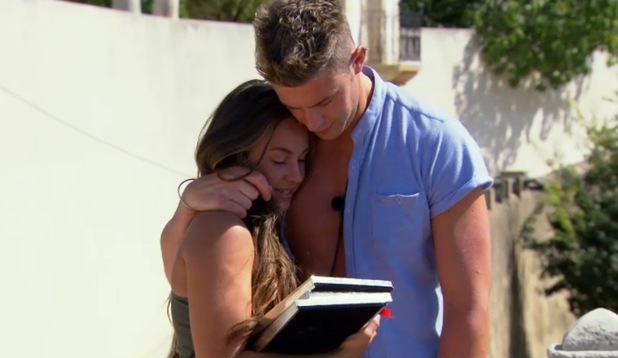 Getting all sentimental, Scott tells Ashleigh that they need to remember the good times they shared together - like the one in the photograph.
He tells her: "We need to look at it like what's happened has happened. We've had such an amazing relationship together and now we're at the point where we are friends and we care about each other."
But, after spending time with her ex, Ashleigh has a feeling things aren't completely over.
"I still think that me and Scott still could have something in the future," she reveals. "Maybe we could come back together and just be how we used to be."
What will James make of her saying that? And does Scott think the same?
Ex On The Beach continues Tuesday 8 March at 10pm on MTV.For exclusive competitions and amazing prizes visit Reveal's Facebook page NOW!