TOWIE newcomer Courtney Green has claimed she turned down the chance to be with co-star James 'Lockie' Lock.
In scenes that aired on last night's episode, viewers saw Courtney telling Chloe Meadows, Mike Hassini and Chris Clark that she could have dated Lockie but chose not to.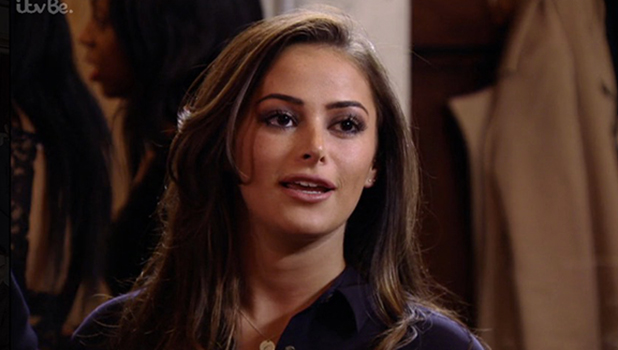 The conversation happened after the group
discussed Lockie's ex-girlfriend Danielle Armstrong
, wondering if she still had feelings for Lockie because of her reaction to rumours he's been seeing another woman – rumours that both he and the woman denied.
Courtney said: "If Danni does still like him, I'm not the sort of girl to dive in there. There has been a time when I could have gone there with Lockie and I said no and that's what she needs to understand. I could have had the chance and I turned it down."
She didn't provide any more information but did tweet after the show: "Just watched tonight's ep. People clearly don't get that I'm being sarcastic."
Danielle, meanwhile, tweeted: "Maybe I need to lend this young lady my "How To Be A Girls Girl" guide book... #TOWIE. Thank you all for your lovely tweets... Hopefully someone can think of a storyline this week so she stops mentioning my name. Night all."
Earlier in the episode Danni had said: "Courtney has just wound me up," said Danni. "Stop coming up to me saying you're a girls' girl then constantly talking about him. Yes, you are a pretty little thing, she's an attractive girl, I can appreciate a good looking girl, what else do you want? There's a lot of pretty girls of Essex."
Lockie hasn't commented.
TOWIE continues Sunday at 10pm on ITVBeTen reasons why we want to be on TOWIE!