Stephanie Davis and Jeremy McConnell appear to have split again, after Steph declared: "Sorry for hoping on true love. I'll never love anyone again."
The former
Hollyoaks
actress set the rumour mill buzzing when she tweeted what appeared to be screen grabs of private conversations she'd had with club dancer Caroline Pope who previously denied sleeping with Jeremy behind Steph's back.
Stephanie quickly deleted the posts but not before eagle-eyed Twitter users – including
Reveal
- had managed to screengrab them.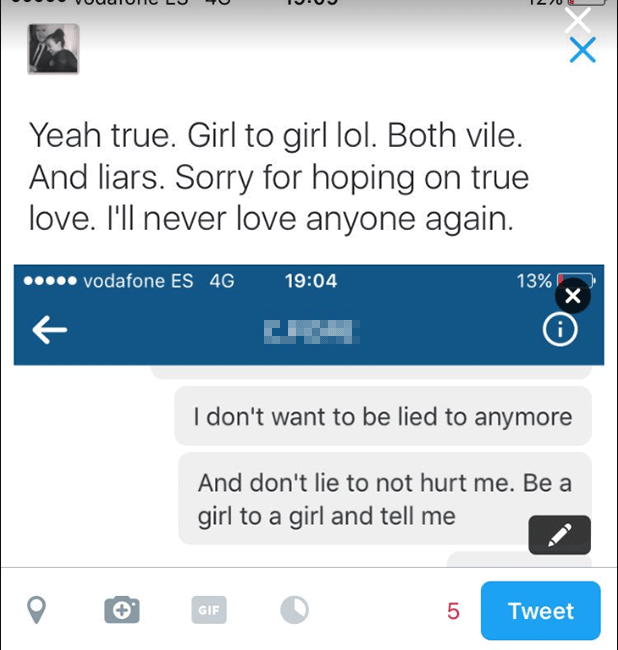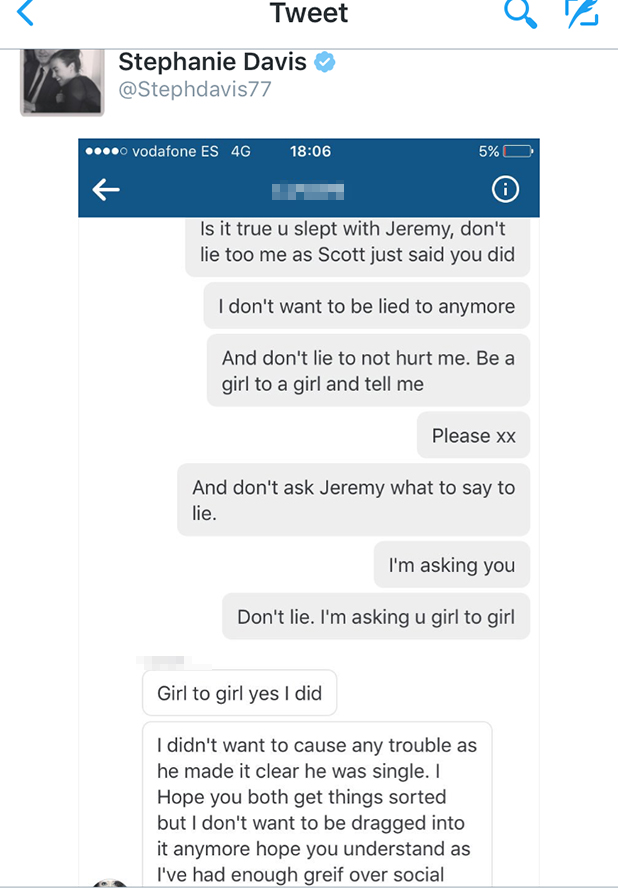 In the posts, a woman who appears to be Stephanie asks: "Is it true u slept with Jeremy… I don't want to be lied to anymore. And don't lie to not hurt me. Be a girl to a girl and tell me. Please xx."
The answer from the other user is: "Girl to girl, yes I did. I didn't want to cause any trouble as he made it clear he was single. I hope you both get things sorted."
Stephanie tweeted the conversation with her own caption reading: "Yeah true. Girl to girl lol. Both vile. And liars. Sorry for hoping on true love. I'll never love anyone again."
The tweets were then deleted.
It's all so confusing!
A spokesman for
Stephanie Davis
was unavailable for comment when contacted by
Reveal
, while a rep for Jeremy had no comment.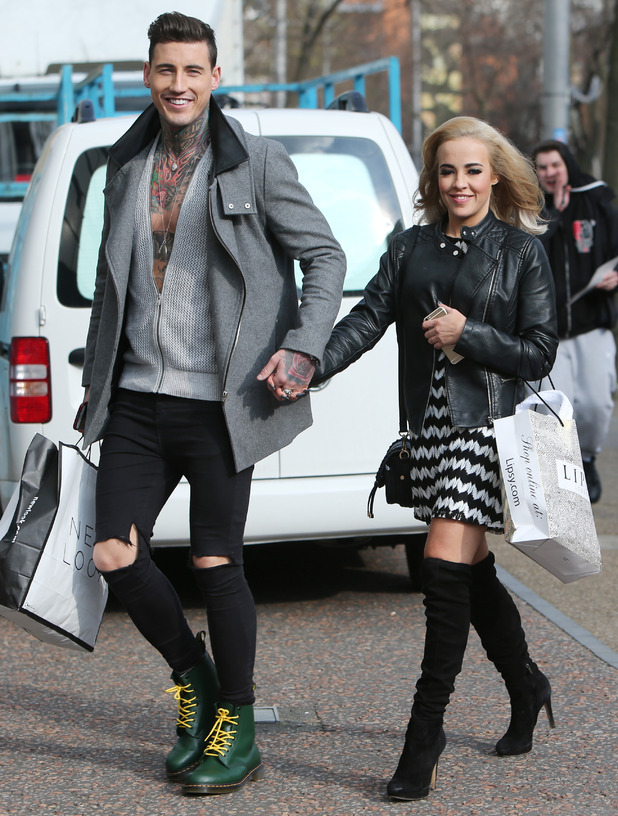 Just to rewind,
Stephanie and Irish model Jeremy met on Celebrity Big Brother
at the start of the year and fell in love, despite Steph being in a
relationship with boyfriend Sam Reece
at the time. While Steph was still in the
CBB
house, after
Jeremy had been evicted, a rumour surfaced that he'd bedded Caroline
in Newcastle.
At the time, Jez said denied it, saying: "I got in a picture with her, but the papers... with the whole romance scenario and that... I'm a single lad and if I wanted to do something I would tell Steph. I was talking to Steph about it today and we were laughing about the whole thing. The only people who need to trust are the two of us, and she trusts me and I trust her."
Caroline also vehemently denied it, saying on 7 February: "For the record nothing happened with me and Jeremy standard Newcastle rumours!! Thanks for the shout out tho."
And Jeremy denied the allegations, as recently as yesterday, when he tweeted: "So sick to death of hungry begs selling stories for a few quid to try ruin ppl relationships. I love steph and would never hurt her end of."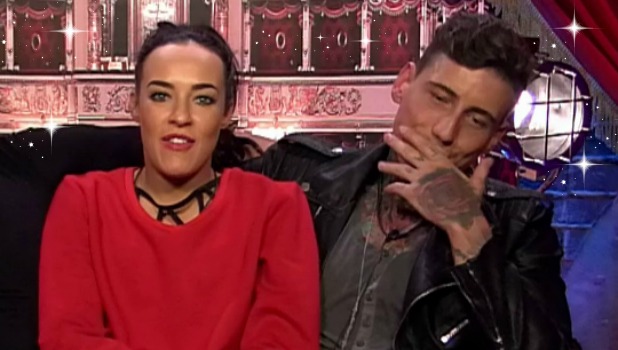 The rumours surfaced again after the couple's
CBB
housemate Scotty T was quoted in an interview as saying: "I see them doing this whole love thing, but then I hear he's off shagging girls. I mean he shagged one of my mates, she's called Caroline Pope."
But Scotty then took to Twitter to insist: "Just for the record that's not what was said..that has been fabricated to the max, I have no reason to drop people innit!! #betterthingstodo. I did not say that Jeremy cheated, he wasn't in a relationship at that point any way! But it's not true ano for a fact he loved her #jefanie."
This is the second time Steph and Jeremy appear to have split.
In February, they pulled out of a joint appearance on ITV's
Loose Women
and Jeremy announced via his rep that they'd split because of pressures on their romance, but later that day they shared selfies to Twitter and insisted they were still loved up.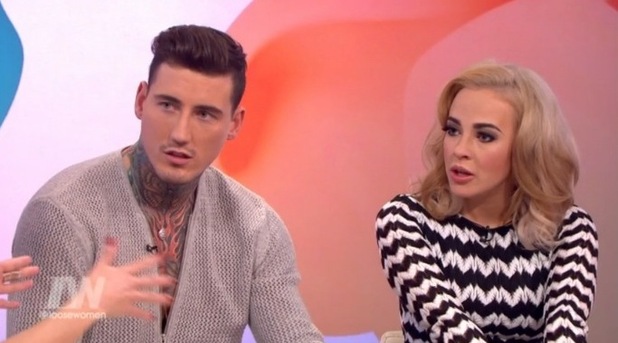 After rebooking their chat show appearance, they explained it had all been a misunderstanding.
"I said I can't do this anymore, meaning like us being apart... people selling stories that aren't true, and about him taking selfies and trying to say he cheated when he didn't. It was all getting on top of me, we're tired, we've not stopped, and I said 'I can't do this' but he took it as though I ended it with him," said Stephanie.
"He said he had been mugged off but I didn't mean that. I was having a Bridget Jones moment and he was angry with me because he thought I ended it, which I understand how it came across. [It was] a misunderstanding."