Ex On The Beach's Joe Delaney doesn't appear to have any hard feelings towards Gina Barrett for sending him home.
On the penultimate episode of the MTV show, the
Tablet of Terror forced Gina to choose between two exes
- Joe and newcomer Alex Kippen - because one had to go home and only one could remain at the villa.
Gina chose to send Joe home.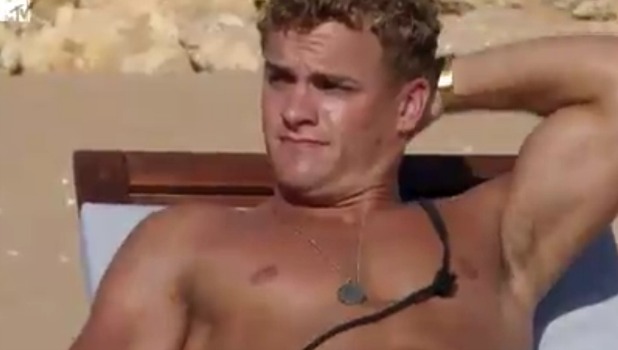 Tweeting after the show, Gina said: "I love you joe I'm still sorry @TheJoeDelaney."
Joe replied: "Don't you sweat it girl. I was getting fat off M&Ms anyway."
He also said: "To be fair I couldn't have been replaced by a better lad. @alexkippen."
Joe left safe in the knowledge he was going to be missed by everyone, as they all seemed pretty upset to see him go, especially Naomi Hedman, who stormed off to the bedrooms when she learned Gina had sent him home.
He was one of the series four's original castmates, describing himself as a maths graduate, online personal trainer and pancake enthusiast.
Sorry to see you go, Joe!