Ex On The Beach: James Moore has shed some light on his split with Olivia Walsh, admitting he called things off with his ex-girlfriend because he "got bored" of her.
A little harsh, James?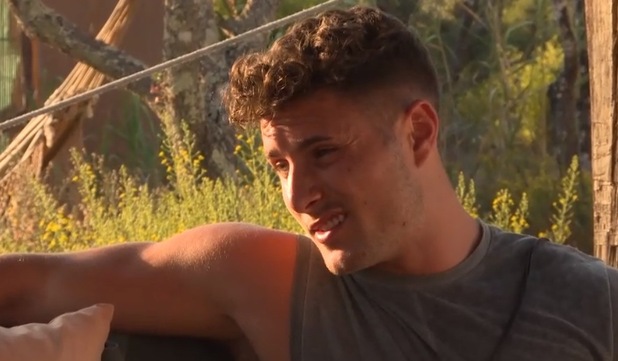 James was the first ex to make an appearance on the beach and ahead of his surprise arrival, he had revealed his and Olivia's relationship broke down because he was caught playing away from home - even though he and Olivia had just bought a house together.
In a bonus scene shared by MTV, James is sent on a date with Gina and he finally addresses his past relationship with Olivia when she quizzes him. James admits that he did love her, but he blamed his young age and wandering eye for making him want to walk away.
"We were together for two and a half years," he recalled. "I was ready to buy a house, so we bought a house together. I did love her... she did my washing, she cooked my tea, that kept me in.
And we thought he was actually being sincere...
James then added: "I was only 21 when I got with her, so I basically cut it off. I got bored of her, didn't I?"
Ouch. Maybe he shouldn't put it like that to Olivia.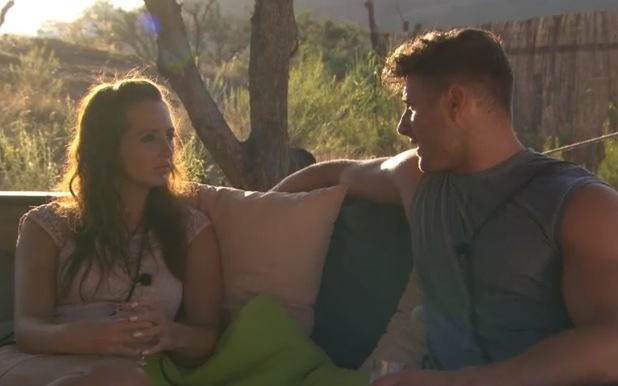 Since arriving at the villa, James and Olivia haven't seen eye-to-eye - mainly for the way he has spoken to her (
remember those fights with Lewis Good because of it?
) and his new romance with Scotty T's ex-girlfriend Ashleigh Defty.
Ashleigh arrived on the scene and James was taken with her straight away. The pair couldn't keep their hands off each other on their very first date and romance continued to blossom throughout their stay. So much so, that viewers recently watched
James ask Ashleigh to be his girlfriend.
He told her she makes him the "happiest man" in the world and
not even an unexpected arrival by James 'ex' Kristina Metcalf could ruin their budding relationship.
Gina asked James if he thinks he and Ashleigh will last when they leave villa, and he seemed pretty confident they would.
"Yeah, 100 percent," he told her. "I can see me getting out of here and getting a right f**king good roasting. It's difficult in that house, I can't wait to smash her f**king backdoors in."
Such a gent.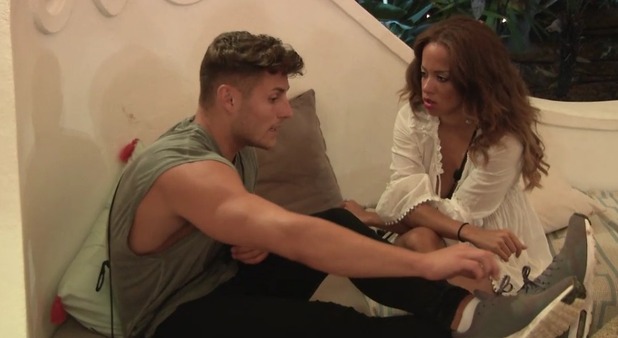 As well as opening up to Gina about his love life,
James finally took Olivia aside to try and work things out.
Olivia told her ex-beau how hard it was to see him with another girl. She said: "Seeing you two together reminds of me of what me and you were like at the beginning and I can't get away from it... I keep it inside so much and never really speak about it."
The chat had Olivia breaking down in tears and James admitted he didn't want to see her upset. Does this mean the pair have finally patched up their differences?
For exclusive competitions and amazing prizes visit Reveal's Facebook page NOW!