Gina Barrett has admitted sending Joe Delaney home on last night's Ex On The Beach and allowing Alex Kippen to enter the villa was perhaps not a good move...
Viewers saw the
Tablet of Terror forcing Gina to choose between her two exes
: one had to go home, either Joe, who was there before she was, or Alex, who arrived last night.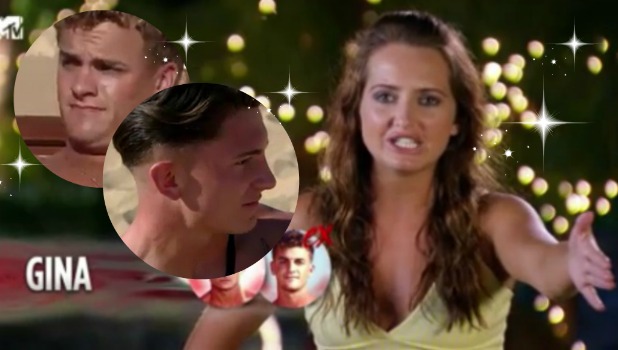 She chose to keep Alex.
"I'm thinking, Joe is my friend but he's been a bit of a k*ob to me the past few days," she explained. "Alex has only just got here. Should I try not to be a bitch and send him back in the sea when he literally just set food on the sand?"
But her decision to send Joe home didn't sit well with some of the villa, especially Naomi Hedman, who was pretty furious about it...
And it backfired when
Alex went back on his promise to have her back
, instead telling her in front of everyone that he had absolutely no feelings for her whatsoever.
"Bringing Alex into the villa made things even worse for me," admitted Gina. "Like ten times worse. I was already having a horrible time with all these vile people and then they bring Alex in!"
Ex On The Beach series 4 concludes Tuesday at 10pm on MTV