Ronan Keating has back at claims he was seen arguing with wife Storm this week.
Photos published online by an Australian website yesterday claimed to show the couple having a heated discussion while lunching in Bondi Beach, Sydney, but Ronan's now come out fighting, saying that couldn't be further from the truth.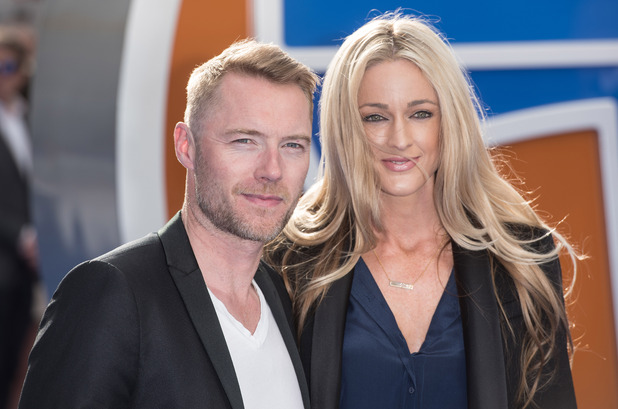 Sharing a beautiful image of Storm to Instagram, he said: "It's funny... I wanted to post this photo last night but had to hold myself back because I've got grief in the past for being too loved up & showing my happiness too much.
"Then I woke up this morning and a journalist wrote... the opposite?!"
He continued: "Absolutely hilarious. It goes to show that sometimes it doesn't matter what you do - people will want to twist & do whatever it takes to throw a punch at ya. Disappointed because I love coming back to Australia and this kind of deliberate unkind fabrication of the truth in the press is un-Australian.
"This is a good country full of good, kind, people plus globally journalism has come a long way since the old school days of completely falsified & vicious stories. You don't need to go back there to get an audience..., I'm sure you'll find that the public like the happy stories too."
Well said, Ronan!
We already knew they were
totally smitten as Ronan told us of wedded bliss last mont
h: "It's amazing. We've been so busy since the wedding to be honest, but yeah, we're living the dream, we're still on honeymoon."
And Storm said: "I love it, life is pretty smooth-sailing."
The couple married last year. Ronan's currently serving as a coach on
The Voice Australia
. They met while Ronan was a judge on the Aussie version of
X Factor
and Storm, who is Australian, was a producer.