Vicky Pattison stars in tonight's Drunk History but she reveals she had a "mini panic attack" as she prepared to film her historical scenes.
The former
Geordie Shore
star will show off her acting skills on the Comedy Central show where comedy writer and actress Jessica Knappett tells her version of Mary Shelley's
Frankenstein
.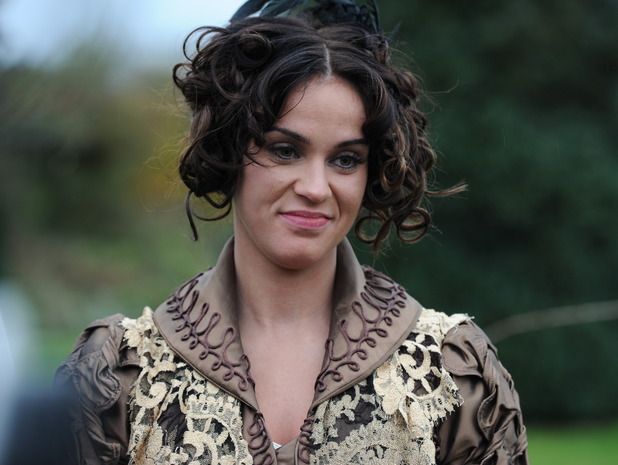 Vicky will act alongside Mathew Bayonton, Jon Richardson and Morgana Robinson with Jimmy Carr providing the voiceover.
Each episode of
Drunk History
features comedians getting very drunk in order to tell a true historical story they are passionate about.
As they narrate the stories with slurred words, well-known celebrities act out the new (and rather blurry) versions of history.
Watch a clip of Vicky in action:
Here, Vicky recalls some of her own drunk moments...
Tell us about the story you are re-enacting, what character do you play?
I'm Lady Wellington, wife of the Duke of Wellington and the story is predominately about his obsession with Napoléon going to war with France.
Did you enjoy getting into character?
I was so nervous, I actually had a mini panic attack when I got there. Up until two days beforehand I was under the impression I was the one getting p*ssed! When I got there, there were all these trailers and it was all very professional, so when I was sitting in hair and make-up and I had my lines I was so, so nervous. Most people that do this are actors or had some sort of training, so I really just felt very out my depth and very nervous.
Can you hold your drink?
Yeah man. It's like my job. That is my profession; well it was until I left
Geordie Shore
. I'm a pretty good drinker, I can drink most adult men under the table.
How much have you drunk in one night?
Since getting into my health and fitness and leaving
Geordie Shore
I have become slightly more of a lightweight than I used to be. But back in the chubster days I used to be able to knock back 10 vodka soda limes or vodka red bulls, so 10 good drinks and then about 5 jaeger bombs.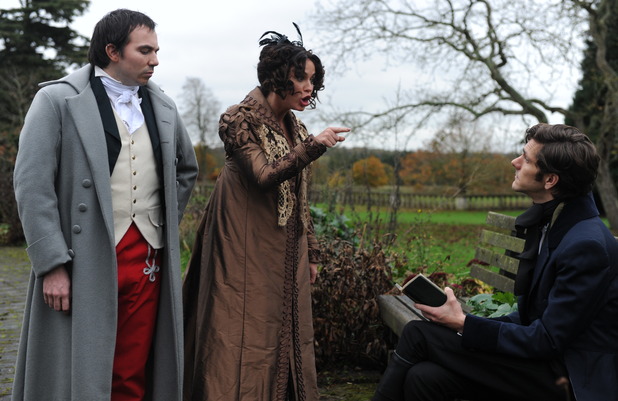 What's your secret drunk munchies food?
Anything I can get my hands on, I'm not fussy when I've had a drink. Normally like cheesy chips with garlic sauce, that's the dream, the ideal, if I can't get that then a kebab with garlic sauce. Anything that is going to make your mouth taste like arse in the morning.
What is the funniest thing that has happened to you when you have been drunk?
I'm pretty sure everyone's witnessed the most ridiculous things that have happened to me. I once got really drunk in Paris with all the
Geordie Shore
girls, and proceeded to draw eyeliner moustaches on our face, very like Inspector Clouseau almost, and have fights with French sticks. We were trying to be cosmopolitan but we failed massively.
Who would you most like to have a pint with from history?
Shakespeare sounds like he would be a bit of a laugh, he loved his drink. You never know he might have immortalised us in one of his plays!
Episode 4 of Drunk History returns to Comedy Central UK tonight at 10pm.Try Reveal's digital edition on iPhone & iPad. Subscribe now & never miss an issue!