Naomi Hedman is FURIOUS with her Ex On The Beach co-star Gina Barrett for sending Joe Delaney home.
On last night's penultimate episode of series four, the
Tablet of Terror forced Gina to choose between ex Joe and another ex, Alex Kippen,
who arrived last night. She had to send one man home and allow another to stay in the competition.
So she said goodbye to Joe, much to Naomi's annoyance...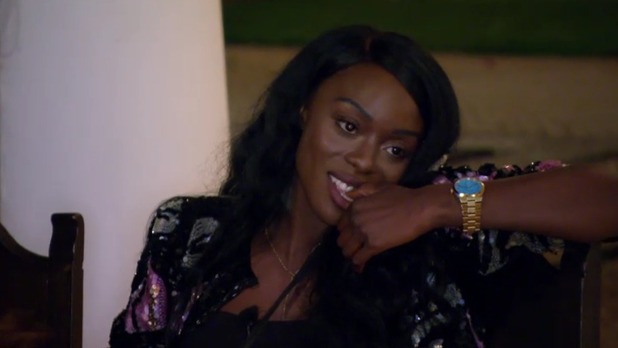 When she found out from Kristina Metcalf, a livid Naomi said: "Why would she send Joe home? He's had her back this whole time she's been here. I'm actually really f**king mad. Tha'ts bulls**t. You're still here and Gina's still here and you send Joe home? That's bulls**t."
Kristina said she was just the messenger.
Naomi stormed off to the bedroom. "Why would she do that?" she said. "Why would you send Joe home? Gina, you're a stupid b*tch who is irrelevant and was only here because of Joe. I'm just really annoyed at Gina. I think she's a f**king idiot."
She suggested Gina had only saved Alex to make Kieran Lee jealous. "Kieran don't want you babe!"
Scotty T and Olivia Walsh also seemed annoyed by the decision.
Returning to the villa, Gina explained: "[Joe]'s been here from the beginning, Alex had only just stepped on the beach. I thought it was the fairest decision for me to make."
She received support from Nancy-May Turner, who said she'd been in that position before and you had to go with your heart.
Ex On The Beach series 4 concludes Tuesday at 10pm on MTV