Vicky Pattison has sent her support to Ex On The Beach's Gina Barrett after last night's dramatic episode.
Viewers saw
Gina's ex Alex Kippen arriving from the surf
... and the Tablet of Terror immediately telling
Gina she had to either send Alex or her other ex, Joe Delaney, home
. Right there and then. No time to mull over her decision.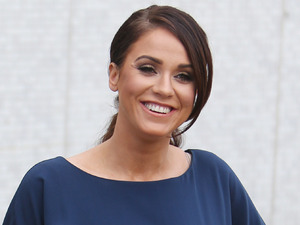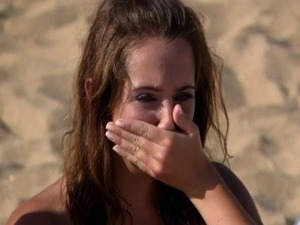 Gina chose to say goodbye to Joe as Alex had only arrived and therefore hadn't experienced the show yet. She also told Alex they should have each other's backs in the villa, to which Alex agreed... Only for him to completely turn on her in front of everyone.
Fellow MTV star Vicky Pattison was among those unimpressed by Alex's behaviour, tweeting: "This Alex geezer on @mtvex seems like the cruelest man I've ever seen... I actually feel abit sorry for Gina!!! Had to turn it off."
Gina replied: "Men !! Can be cruel."
Alex, meanwhile, replied to say: "There was a lot said off camera that massively changed what got said on the date."
Vicky responded: "This isn't my first rodeo petal... I've done a bit of reality TV in my time- but you looked a k*ob... Come on?!"
"It did look like i was a k*ob," agreed Alex, "but I'm actually a nice lad ... petal."
Gina and Alex dated for two and a half months. Arriving at the villa,
he revealed the pair first slept together just two weeks into their romance
, leading Gina to fall in love with him. He also called her "super clingy."
But she
hit back via Twitter
, saying: "Boyfriend ? I loved you ? He was a rebound from my ex I was with for two years let me just put that out there."
Ex On The Beach series four concludes Tuesday at 10pm on MTV