Ex On The Beach's Megan McKenna and Naomi Hedman have declared a truce following THAT explosive row last week.
The girls haven't seen eye-to-eye in the villa, which culminated in a
massive argument at the kids' party last Tuesday
, when security stepped in to separate them when things got physical.
But on the penultimate episode, they agreed to clear the air after mutual friend Nancy-May Turner stepped in to say she was in an uncomfortable position.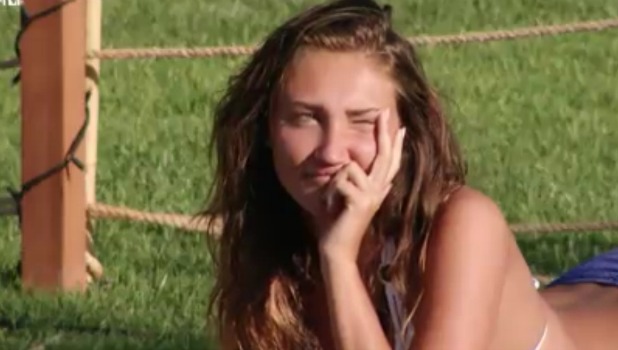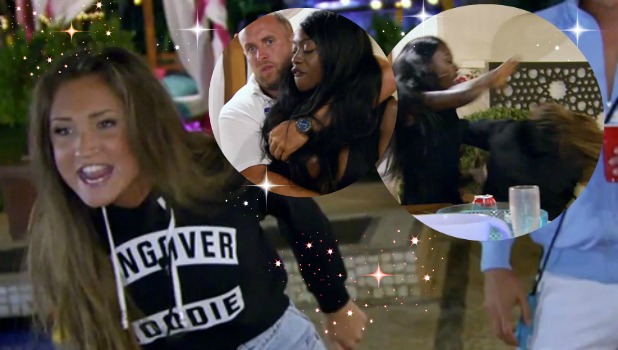 Nancy said: "I felt like I was in an awkward situation because Megan is my good friend and Naomi is my good friend. I feel I love you both..."
Megan interjected to make the first move, saying to Naomi: "I will apologise for shoving you first but that's all I will apologise for."
Naomi replied: "And I apologise for putting you in a headlock. Let's shake on that."
They shook hands while Jordan Davies joked, "friends until tonight!" He might not be far off the truth as Megan then told the cameras, away from Naomi's earshot: "I hate her. If I had a face like hers I would do a handstand and let my ar**hole speak."
Ouch.
Something tells us there could be more fireworks to come...
Ex On The Beach series four concludes Tuesday at 10pm on MTV