Kristina Metcalf has quit Ex On The Beach.
On last night's penultimate episode of series four, the Liverpool lass packed her bags and said her farewells after realising the villa wasn't the right place for her.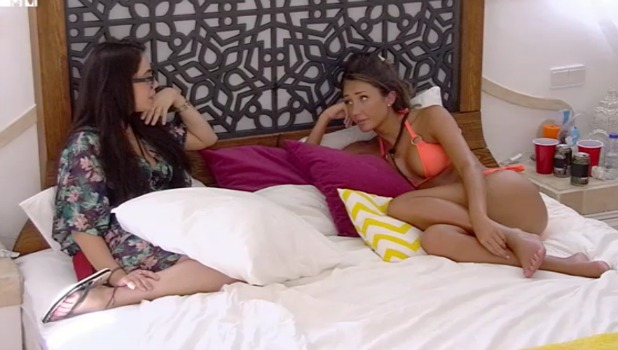 She confided in Megan: "I don't see the point in me being here, they just aren't my type of people."
"I've decided to leave the villa," she confirmed to camera. "I know I only got here but I'm but not willing to sit here around d**kheads."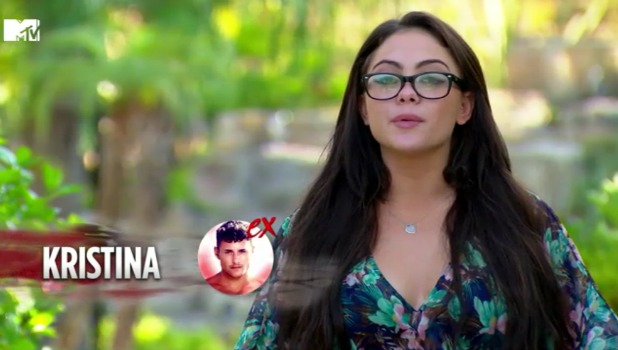 Breaking the news to the other housemates, she said: "I'm coming to say bye. I think it's just been very immature. Is that the word? I don't think this is the right place for me, so I'm going to be the more mature person and say bye to you. I'm past all this, do you know what I mean?"
Kristina, 22,
arrived as the ex of James Moore
... sparking debate about whether she actually was his ex. "We were dating for a while then all of a sudden I didn't hear from him. I'm here to find out what he's playing at," she said.
She interrupted
James' date with Ashleigh Defty
, but he denied she was an ex, saying: "She's been pestering me for f**king months. I have that effect on women. They fall for me, do you know what I mean?"
He also said they'd only met once, while she said they'd been on a string of dates.
Ex On The Beach series four concludes Tuesday at 10pm on MTV