Poor Gina Barrett didn't have an easy time on last night's Ex On The Beach...
After being forced to
choose between exes Joe Delaney and Alex Kippen
, she chose to send Joe home and save newcomer Alex, only for him to pretty much lay into her in front of everyone when they were back at the villa.
Ouch.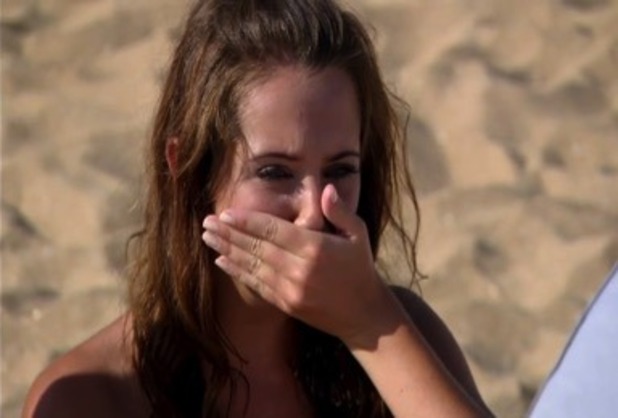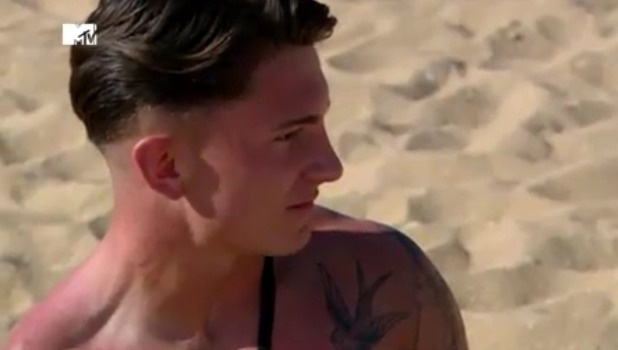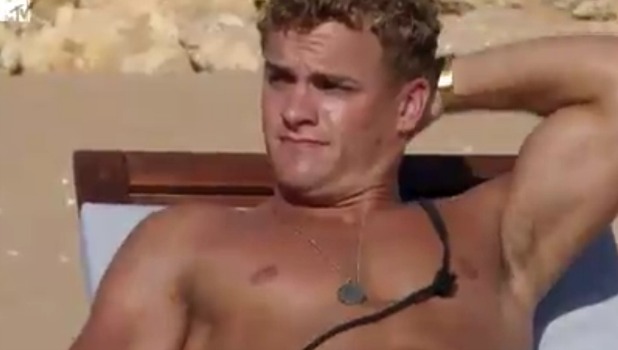 Alex made his debut on the show last week. A barber from Liverpool, he dated Gina for around two and a half months and in his intro video described her as a "Grade A nutter." Of course, Gina didn't know that.
Then the Tablet of Terror decided to deliver a nasty surprise for Gina: telling her she had to choose either Alex or fellow ex Joe to send home right now. "F**king hell," she said. "Why me? I feel physically sick? The Tablet of Terror is trying to ruin my life."
Joe seemed to know he was leaving, saying: "Gina has to decide between her ex who she actually gives a s**t about and a guy that she banged twice. F**king shoot me now."
He was right: she chose Alex.
"Joe, I'm so sorry, it has to be you," she said.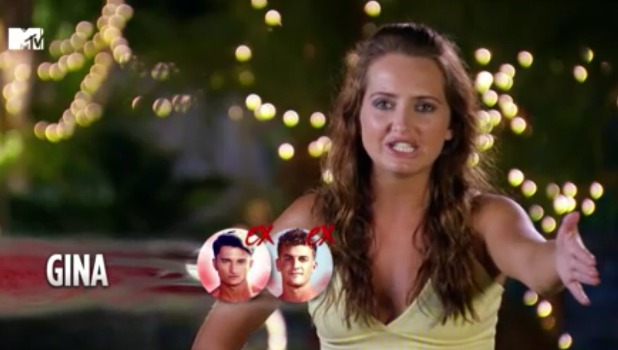 Before heading back to the villa, Gina and Alex were sent on a date, where she told him she'd never have slept with Kieran if she knew Alex was coming. She also said: "I think we should at least help each other out."
Alex agreed, saying: "As soon as we go back, I have you back."
But then he told the cameras behind Gina's back: "She thinks I have her back but f**k me, she doesn't have a clue what is about to go down..."
Which we saw when they returned to the villa and Alex declared in front of everyone: "It was nothing. The thing is Gina, I have no feelings whatsoever."
Well, Gina wasn't happy (obvs).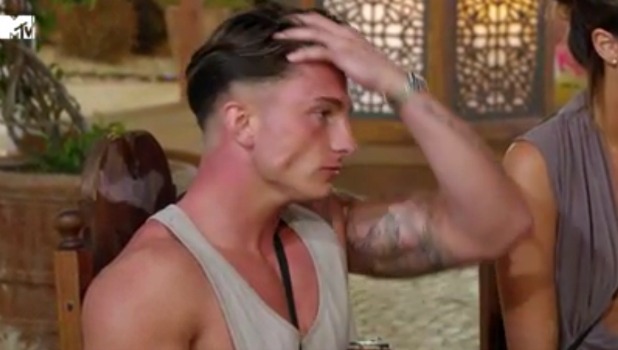 "I don't need this!" she said. "I had a f**king hard day. He's not being real. He said he's going to be there for me but went in and made a s**t joke about me. I will never forgive him for what's he done. You are lying through your teeth. When I was seeing him we was nothing but jealous over me."
Gina had support from Megan McKenna and Nancy-May Turner, who were both unimpressed by Alex.
Megs told her: "Listen to me right now, he is being a typical c**ty boy, yeah, he thinks he's really big b*llocks. the things he was saying were f**king degrading. All he was doing is putting someone down to make himself feel better. He looks like a f**king foot. Or pancake. His face is really flat. He looks like he's been whacked in the face by a shovel. F**king pig. I'm surprised he doesn't' have a f*nny he's so f**king bitchy sitting at the table."
Nancy said: "I don't really think anything of Alex showing off and when boys show off it shows their immaturity."
Alex later appeared to feel bad and apologised to Gina for being a tad harsh, but Gina didn't seem too interested, calling it a "sh***y apology".
After the show aired, Alex tweeted: "There was a lot said off camera that massively changed what got said on the date."
Ex On The Beach series four concludes Tuesday at 10pm on MTV