Anyone else missing Celebrity Big Brother star Tiffany 'New York' Pollard on our TV screens?
The US reality veteran hasn't stopped working since
CBB
wrapped up in early February as she's currently starring in another reality show Stateside.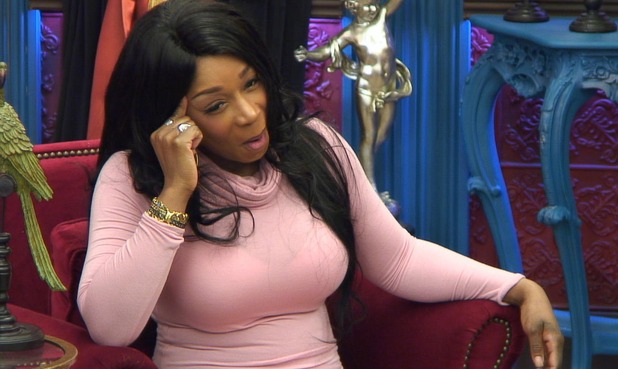 Flavor of Love
star Tiffany is a main cast member on
The Next 15
, which airs on TV One. It's focused on the lives of six former reality TV personalities who are no longer in the spotlight.
Tiffany stars alongside the likes of
Love & Hip Hop: Atlanta
star Benzino and
Real Housewives of Atlanta
star Claudia Jordan.
On the show, all of the reality TV stars are attempting to generate their next '15 minutes of fame'. Ultimately, they have to create a talk show, only we'll see everything that happens - not only what's on camera, but breaking down the 'fourth wall' by showing everything behind the scenes with the producers and talent.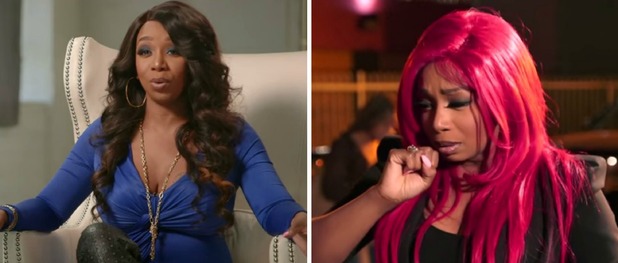 Sounds good, right?
Well, Tiffany's arrival on the show was certainly something to talk about.
"Morn-ting," she declared to her co-stars. "Yes it is she, it is me, New York is in the mother f**ing building - I'm in the house! I feel so good!"
Only a few mere seconds into her arrival and Tiffany was already flirting up a storm: "You should have told me that it was going to be this attractive... This room is fierce and sexy!"
Only it looked like Tiff already got her claws out, admitting in a video: "When I first entered the conference room, my first impression was like, 'half of them I don't even recognise'.
Yet she actually said to her fellow reality stars in the room: "I'm a big fan of everybody in here!"
Oh, Tiffany...
Another video shows the star - who is sporting red hair - having an argument about the executive producer role - and she even threatened to walk.
Raising her voice, she said: "Y'all probably don't even need a bitch like me because when I get in the mix... see y'all don't even really want me on the show."
She even made reference to
CBB
, saying: "If this is one of the show's where I could be voted off at, y'all would vote me off here! I know you don't want me. She's not going to give me executive producer and I'm just gonna walk."
Soon enough, Tiffany is in tears: "I don't want to make no mistakes y'all. I'm trying! I want to be new, I want to be different. I ain't never done anything like this before."
She's then asked if she's really crying because there are no real tears!
Tiffany's response? "Because it's an inner cry bitch, my heart is crying!"
Tiffany, aka HBIC (Head Bitch In Charge) was TV gold on
CBB
. She was funny, outspoken, loud and horny (most of the time), and came fourth place in the grand final, although, as Emma Willis said, she quite rightly would have been a deserving winner.
She had many highlights from her constant flirtations with Scotty T, to her massive rants after being nominated, and who could forget, that moment when she accidentally thought David Gest - not Bowie - was dead.
The Next 15 airs on TV One in the US.
Try Reveal's digital edition on iPhone & iPad. Subscribe now & never miss an issue!