Katie Price has admitted her younger self may have aborted son Harvey if she'd known about his disabilities, but now she's older and has experienced life with a disabled child she would never do that.
The mother-of-five opened up on today's
Loose Women
about her eldest son Harvey, 13 ,who is partially sighted and has medical problems including the rare genetic condition Prader-Willi syndrome.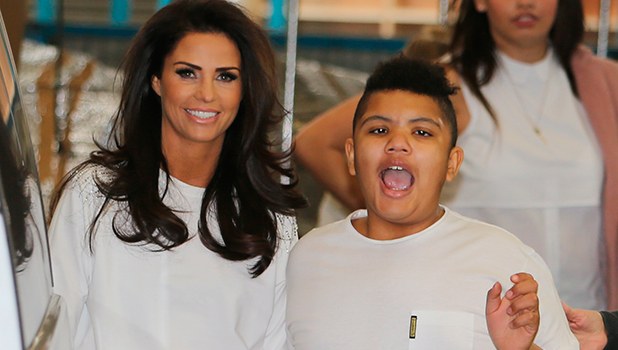 Katie said: "I was young when I had Harvey and I admitted if I knew he was blind before I had him, as harsh as it sounds, I probably would have aborted him because to me, it was oh my god, he's blind, how would I cope? I know it sounds harsh but now it's like, oh my god, no way."
She continued: "If I got pregnant again, and they said your child will have disabilities, I would definitely keep it and I would adopt a child with disabilities. Until you're in that situation, you don't know. I absolutely love Harvey so much and I would never change anything about him. Yes, it's challenging but also rewarding. He's a great character and I love him and I don't think anyone should be ashamed at all having a child with disabilities."
Katie added: "Anyone dealing with anyone with a disability, whether it's a child or an adult, I have so much respect as I know exactly what goes into it. You can't just forget it, they are there for life. The only thing I ever worry about is if I die, what will happen to Harvey because he's so obsessed with me. I give respect to everyone out there as not enough people give credit to carers."
Watch Katie's full discussion about life with a disabled child below: