TOWIE newcomer Chloe Meadows has admitted she's been on a date with Michael Hassini, despite giving him a hard time in last night's series premiere.
The newbie bumped into Mike in Gran Canaria and while he made it clear he was interested in her, she joked that he fancied himself and was a "keyboard warrior" as he chatted to so many women.
It seems, however, he's won her round…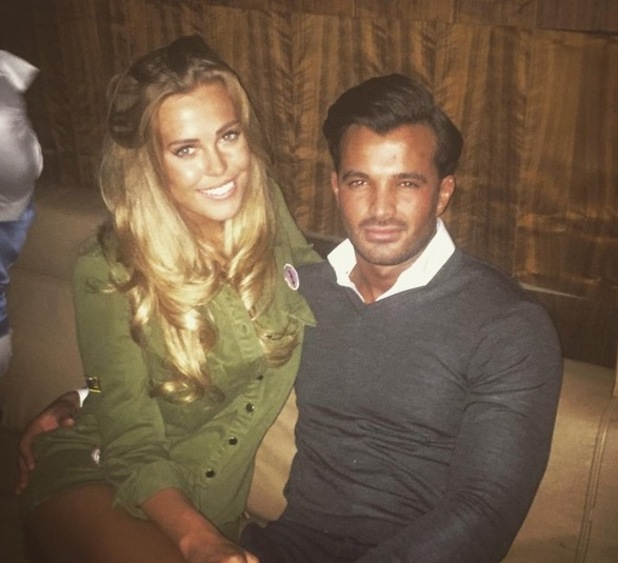 Chloe told
Daily Star Sunday
: "There was quite a lot of flirting and then we were texting quite a bit and then last week we went on our first date. He's really slick and really looks after himself.
"I don't usually go for guys like that. But I got to know him and he's actually a really nice boy. Hopefully there will be more dates."
She added to the
TOWIE
official website: "Mike seems to think I fancy him. I don't really know where he got that from. I think he thinks every girl fancies him to be honest! Maybe lots of other girls do fancy him… I guess I do a little bit. I don't know. I would never kiss him first ever, he would have to kiss me and even then I think I would be shy if he went to kiss me."
Chloe made her
TOWIE
debut on Sunday night's episode, alongside best friend Courtney Green. They met up with the Essex gang in Gran Canaria, where they'd flown for a girly holiday.
Both revealed they were single and open to dating. Chloe split from her ex-boyfriend last year when he dumped her on holiday to hook up with his ex-girlfriend.
TOWIE continues Wednesday at 10pm on ITVBeTen reasons why we want to be on TOWIE!