Kanye West is a massive fan of Will Ferrell, so much, that he's declared the actor as "walking living breathing god status!"
Rapper Kanye praised 48-year-old comedy actor Will in a series of tweets this weekend having watched the recent
Zoolander 2
movie which stars Will and Ben Stiller.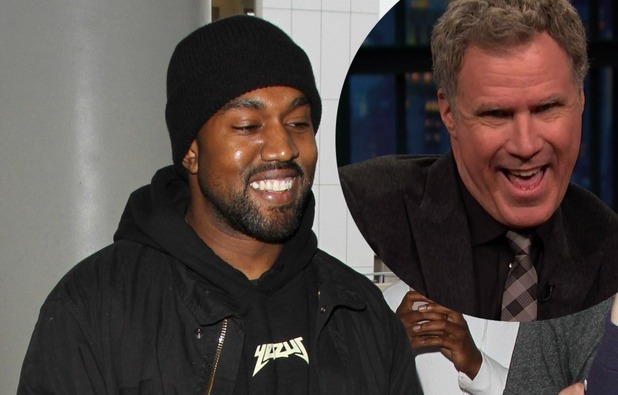 He tweeted: "I saw Zoolander 2 for the 2nd time. Will Ferrell has reached walking living breathing god status! His existence is a blessing. Perhaps it was seeing him play the same character from 15 years ago with 15 more years experience that showed how sharp and Bruce Lee status he is.
"We all know Will Ferrell has always been the one!!! I just want to thank Will Ferrell for the years of joy he has brought into my life with amazing comedy and also let's shout out to the art direction … candy on the screens! It is so inspiring. Thank you for existing!"
Sounds like he is a big fan, right?!
Will Ferrell has reached walking living breathing god status!

— KANYE WEST (@kanyewest) February 27, 2016
Kanye has been dominating headlines over his recent tweets, some of which have been rants, other's observations and some just merely his opinion.
Starting at the end of January, Kanye was embroiled in a Twitter rant with Wiz Khalifa and Amber Rose, he called out the Grammys for their nominations and shortlist process, shared his side of the story after name-dropping Taylor Swift in his song 'Famous', talked about being $53 million in personal debt, called out Facebook creator Mark Zuckerberg to invest in his creative ideas, slammed rock producer Bob Ezrin, asked Twitter CEO Jack Dorsey to close down all fake Kanye accounts and announced he would be dropping his new album called
Turbo Grafx 16
(for now).
Kanye's wife Kim Kardashian recently defended her husband's sometimes-controversial tweets.
Writing on her website in a post titled 'Currently', she said that she was "loving my husband" and "hating that people don't get that Kanye will stand up against the whole world for his creativity and art". She also said that she wished "everyone to be as honest as Kanye".
Try Reveal's digital edition on iPhone & iPad. Subscribe now & never miss an issue!