I'm A Celebrity winner Vicky Pattison has followed in the footsteps of Khloe Kardashian to hit back at bodyshamers - telling them: "This petty movement ain't cute."
Just last week, Khloe had been targeted after fans realised she had slightly edited one of her selfies before putting it on Instagam. The reality star hit back by deleting the photo in question and posting the original snap, hitting out at people for 'hating' on her.
Now, Vicky has done exactly the same after new photos of herself were subject to negative comments.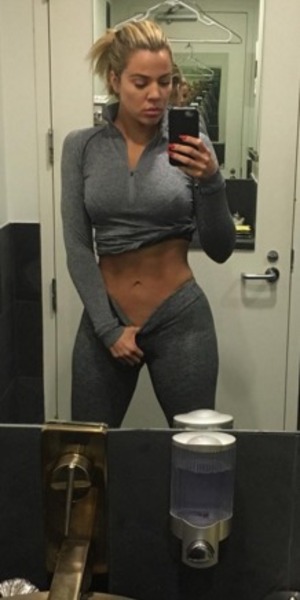 Keeping Up With The Kardashians
star Khloe was caught out for editing her photographs. She had shared a selfie of her bod with her followers, but fans noticed a curve in the door behind Khloe and criticised her for touching up her snaps.
Khloe has since deleted the picture and posted the original photo of herself (which looked hardly any different, to be fair) and wrote alongside it: "If only hatin burned calories how dope yall would be. Too bad it doesn't. Here's the OG shot. The petty movement ain't cute. Oh and I almost forgot.... Namaste."
Sharing the same sentiment, Vicky quoted Khloe when having her own say on her body critics.
She slammed those that target other girls for the way they look, posting a lengthy message on the subject alongside
an edited and unedited picture of herself.
Vicky had shared a shot from her new collection campaign with Honeyz and while she received a slew of compliments on her look, she was forced to deal with a "weekend of abuse" on the photo-sharing app.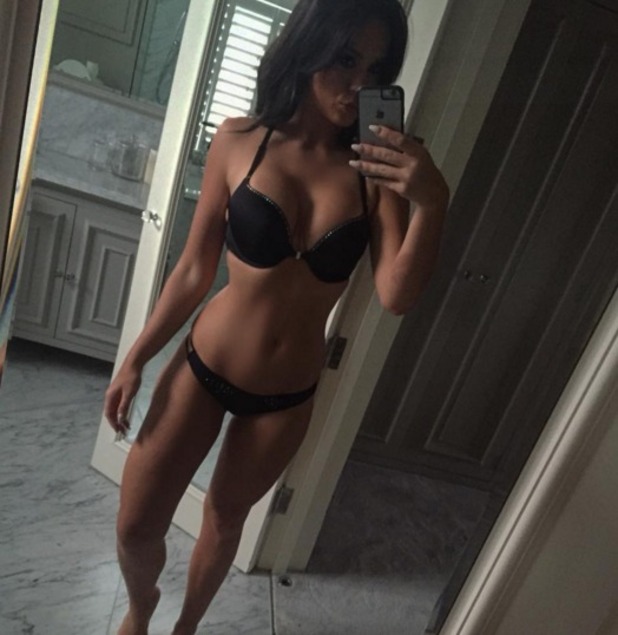 Having her say, Vicky hit back: "I am slightly irritated with myself that I am having to do this but I've had a weekend full of abuse on Instagram and I'm not one to take things lying down... Especially when it's online trolling/bullying, body shaming or women hating on other women.
"On the left here is an unedited, behind the scenes shot of me from my most recent @Honeyz shoot- on the right the final campaign shot. There are of course some small changes... Everything is tidied up, smoothed down or just made to the look it's best for a national campaign- but the difference as you can blatantly see is MINOR!!!!
"To criticise me, judge me and body shame me over a couple of bad pictures that I happen to have taken in this outfit by incessant photographers who at times want nothing more than an unflattering photograph of someone is petty, childish and disrespectful.
"What bothers me most is that it's ignorant and hurtful and unfortunately seems to be mostly coming from other girls.
"And I say 'girls' because girls compete and tear each other down... Yet women EMPOWER one another!!! Think carefully about which one you are as to quote @khloekardashian, this petty movement ain't cute.
"Please think before you type, everyone has feelings and bitterness, jealousy, anger and cruelty are an inward blade... That curves into you and only hurts the person harbouring it."
After taking a stand, Vicky was inundated with supportive messages. She tweeted: "Got to say a huge THANKYOU to everyone for the supportive and lovely messages on Instagram and Twitter tonight.. I love you all! #sorts."
For exclusive competitions and amazing prizes visit Reveal's Facebook page NOW!