Danielle Armstrong has admitted she'd feel a "bit shocked and disrespected" if ex-boyfriend James 'Lockie' Lock had been seeing someone she knows.
Viewers of last night's series premiere saw
Danni in tears after receiving a text form Gemma Collins
claiming Lockie had been seeing someone else, a mystery woman whom Danielle apparently "hates".
Danni confronted Lockie, who insisted he wasn't seeing anyone, but pointed out it wasn't any of Danielle's business either way as she ended their relationship.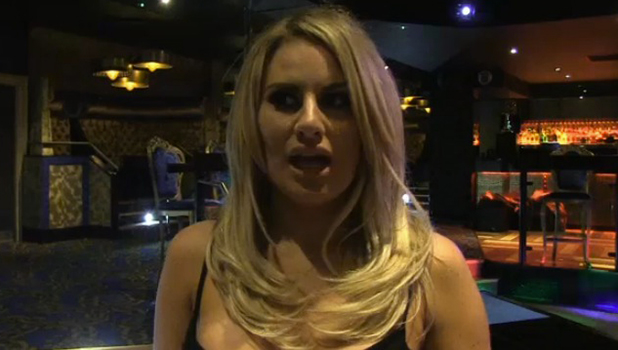 Speaking to the
official website afterwards
, Danielle said: "He denies everything, not that there is anything to deny because at the end of the day we're not together.
"I'm feeling a little bit, I don't know how I feel, a little bit of mixed emotions. A little bit of shock, maybe a bit disrespected. I just found out from Gemma that James is apparently seeing someone I know of as well. If that's the case then obviously I feel a little bit embarrassed because I know her.
"Me and him have been getting on well and out of respect I feel he could have told me. He quite rightly said I made the decision three, four months ago [to not get back with him], and it's true. I have no right to say if he's seeing anyone and maybe it is none of my business, but if it was the other way round, I think he would definitely want to know."
Gemma's text had read: "Babes, sorry been avoiding you since my party. I didn't know at the time but Lockie has been seeing that girl from my party, the one you hate… I wanted to let you know cause everyone in Essex is talking about it. Can you pop in the shop soon? X"
But Lockie told her: "I gave you an ultimatum a little while ago to get back with me and you said no, so as much as we have a lot of respect for each other, you don't really have a leg to stand on. With all due respect, it's none of your business but I'm not seeing anyone."
TOWIE continues Wednesday at 10pm on ITVBeTen reasons why we want to be on TOWIE!