TOWIE's Lewis Bloor hasn't got on the best side of his co-stars recently and it sounds like the Essex boy could be playing a dangerous game...
Not only did
Lewis find himself at loggerheads with long-term pal Jessica Wright and Pete Wicks
in the last series, he has already unintentionally upset Jake Hall and Dan Edgar after
confessing to kissing both of their girlfriends Chloe Lewis and Kate Wright
.
In his defence, the kisses happened nine years ago and Lewis only brought it up as he was answering a fan's question while taking part in a game for
TOWIE's
Twitter account. That didn't stop his confession from annoying Jake, and now his fellow co-stars have said it was "unnecessary" of him.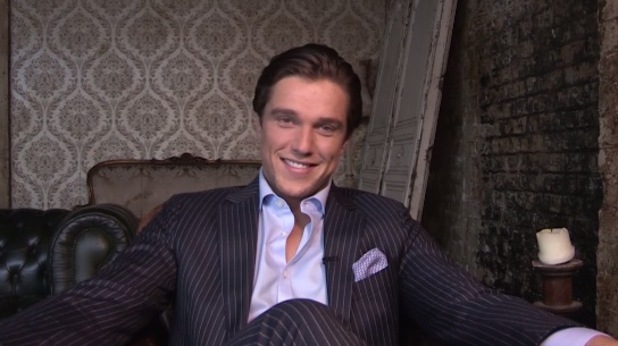 Reveal
caught up with Danielle Armstrong, Bobby Norris and Pete ahead of
TOWIE's
new series, and the trio exclusively told us that they don't think Lewis is "doing himself any favours".
Going over
*that* clash with Jake on Twitter after Lewis owned up to kissing Chloe
, Danielle said she could understand why Jake and Dan had got annoyed.
"Both boys did know [about the kisses], Jake knew ages ago that Chloe had kissed Lewis, so it's not like he had said something new, but I think it's more that it's their girls," she told us. "If it was James, he would be exactly the same."
Danni continued: "I get why Jake and Dan have got their backs up - it's unnecessary. Sometimes with Lewis, he plays up to this bad boy image, but then he'll realise what he's done and says sorry instead."
Proving he's still not the biggest fan of Lewis after clashing with him over Jess
(Lewis had revealed he and Jess had locked lips while she was dating Pete)
, the reality star said he thinks Lewis lands himself in his co-stars' bad books because of the way he handles situations.
Pete said: "It's not so much what he's done, it's the way he goes about it. He's very smug and it's almost like he wants to be a bad boy and then he realises that everyone thinks he is a t*t, so he wants to be a nice geezer again to get some people to forgive him. They do, though, and then he acts like a t*t again."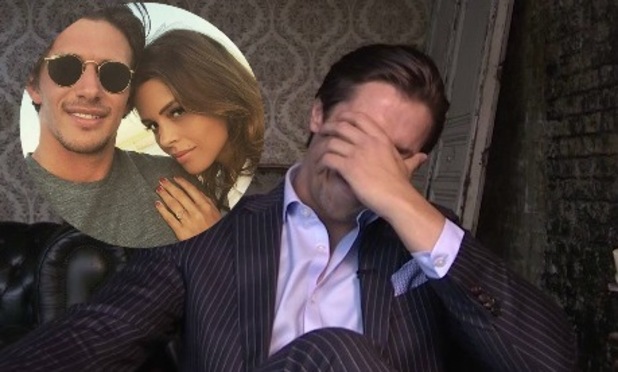 Danielle then claimed that Lewis may have been fishing for storylines ahead of
TOWIE's
new series.
She told us: "I do think sometimes it can be people going into a series thinking, 'What am I going to offer?' If you haven't got a love interest or you haven't got a big character, then there isn't that much to watch about them. With Bobby, he hasn't always had a love interest, but he's such a big character he doesn't need one.
"Gemma was the same and so was Ferne, you get certain characters that don't need to have a relationship because they've always got a presence. Whereas, I think Lewis thinks if he hasn't got a girl to woo or a big date, he'll p*ss the boys off."
Bobby, meanwhile, sympathised with Lewis and insisted he does have a "sensitive side". He told Danni he thinks "it's a shame" if Lewis does think in the way she says.
"Last series, after all that agg with Pete and Jess, Lewis tried to redeem himself and now he's kind of gone one step forward and two steps back," Bobby said.
"I thought he was going to come into this series with his bridges built and a clean slate, but I don't know if he has took the unleaded and matches to those bridges. I almost want to sit him down and say, 'You're doing yourself no favours, Lew.' Someone needs to pull him aside and sit him down."
Unconvinced that would help, Pete added: "You can't help someone who doesn't want to be helped. He doesn't know whether he's coming or going. I think he needs to find himself. There is only so many times you can make the same mistake and p*ss people off."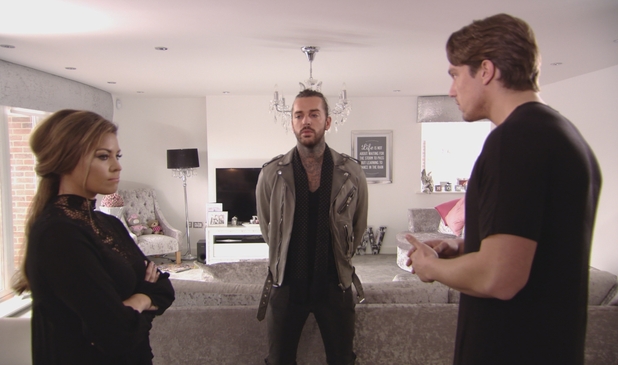 Lewis, however, had seemed frustrated with Jake's reaction
(he had called Lewis "desperate") after the video came out where he revealed he has previously kissed Chloe.
Lewis had hit out, saying it was meant to be a "silly interview" and Kate's boyfriend Dan had been with him at the time, so he hadn't obviously meant any harm; it was all in fun.
"Bunch of little girls, asked a Q in an intentionally silly interview @dan_edgar1 was standing right next to me. It was 9 years ago," Lewis tweeted at the time. "Am I really dragging my self back in to this childish make believe world again #onemoretime."
Have things been taken way out of hand?
TOWIE returns Sunday 28 February at 10pm on ITVBe.For exclusive competitions and amazing prizes visit Reveal's Facebook page NOW!