Ex On The Beach: Scotty T tells Nancy-May Turner he is upset, but she has no sympathy for her co-star and thinks he should disappear back to Newcastle.
Ouch.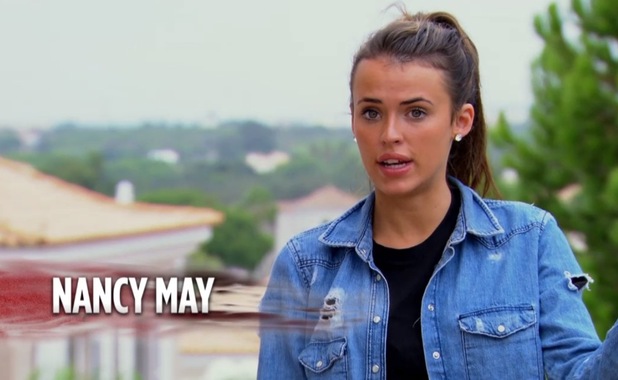 Throughout the series, it's fair to say Scott and Nancy's romance has been very on and off, thanks to Scott playing her and Lacey Fuller off each other. The trio have been caught up in a love triangle that has seen Scott going from one to the other on countless occasions, but now he's decided it's Nancy she wants, she seems to be done.
Things had been looking up for Scott and Nancy, after he told her he wanted to pursue things with her - and no one else - during a date with Megan and Jordan. BUT when Nancy shrugged off Scott's advances in bed later that night,
he ended up getting into bed and kissing Lacey instead.
Obviously, news got back to
Nancy and she finally decided to confront Scott with Lacey in tow
. Yup, his bed-hopping ways have finally caught up with him.
Scott has since apologised to Lacey for stringing her along and admitted it was Nancy he 'has a thing for' - but, she makes it pretty clear that ship has now sailed.
In a new video shared by
MTV
, Nancy says: "I tried to have a chat with Scotty last night, but as usual he ran away, like a little p*ssy. Just go back to Newcastle. Be gone."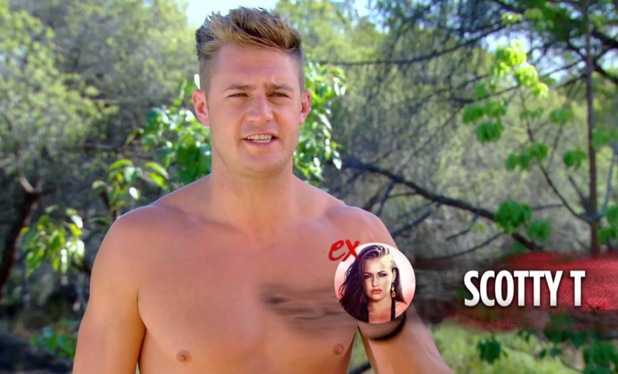 Scott, meanwhile, is hoping to right his wrongs: "I don't want to see Nancy getting upset anymore about this situation, so I'm just going to take her advice and choose the right path. Hopefully she'll have her legs propped up behind her head before she f****** knows it."
Such a way with words...
He tries to win Nancy over by telling her he is "upset" about how things have worked out between them and that he wants to speak to her about it all.
Nancy's thoughts? "Talk about what? Scott's upset because he got caught out... that's it. He's got sh*tty bumhole."
Ex On The Beach continues Tuesday 1 March at 10pm on MTV.For exclusive competitions and amazing prizes visit Reveal's Facebook page NOW!