Nancy-May Turner and Lacey Fuller have teamed up to confront Scotty T after his bed hopping in Ex On The Beach. Oh my, this is going to be explosive!
In the seventh episode of the MTV show we'll see Nancy-May losing her cool after learning Scotty had climbed into bed with Lacey just after he had climbed into bed with her.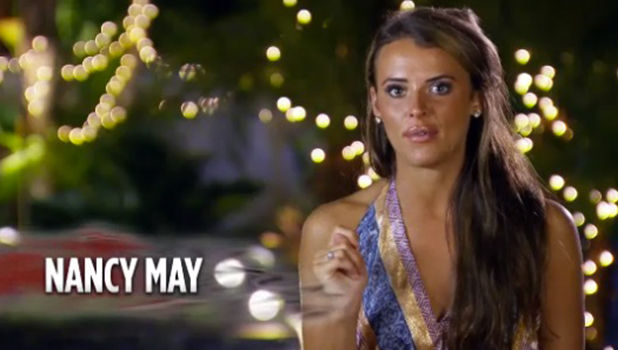 In this week's ep, Scotty had tried cuddling up to Nancy but she wasn't interested, so he said out loud he was off to share a bed with Kieran Lee, only he actually went over to where Lacey was sleeping and got under the covers.
Nancy-May has now had enough.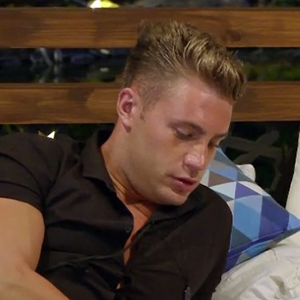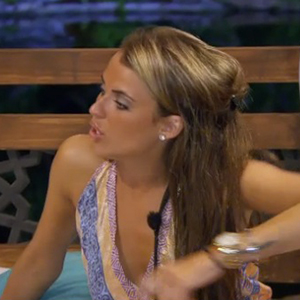 "I'm going to confront Scott after I heard what he's been doing behind my back," she fumed in a preview video posted to
MTV
.
"I get told this morning that you've been in bed with Lacey. Scott, I was asleep, yeah, and you came in and laid next to me, kissed me and said, 'I think you're amazing and let's have a speak in the morning.' And then Kieran is in the bedroom [and you say you're sleeping in bed with him] and I'm thinking, 'Thank f**k for that, respect, thank you.' And then you got in bed with Lacey!"
Scott tried to argue that he didn't kiss Lacey "properly" and added: "I got in my own f**king bed, she keeps stealing my bed every night!"
But Nancy retaliated: "Scott you need to stop lying, you've been caught out."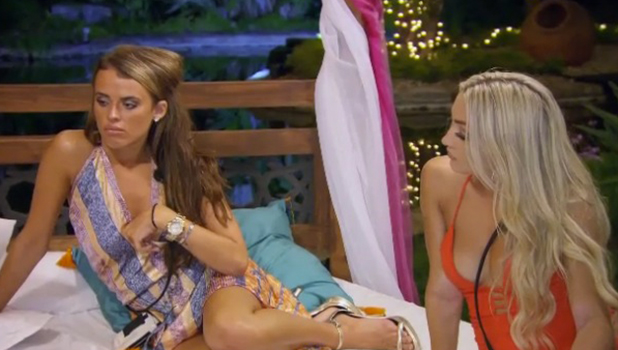 Lacey then decided to intervene and back Nancy up. She told Scotty he couldn't use her to hurt Nancy: "Don't play around with people's feelings because people will get hurt."
Scotty insisted he was NOT using anybody to hurt anybody else, adding: "Don't say that, that's not what I'm doing. I'm too nice and I'm getting f**king stressed out. I'm a single lad in this villa and if Nancy isn't telling me how she feels I'm obviously going to do what suits us best."
Scotty also told Nancy that she'd never "explained" that she liked him, which confused him. He told the women that he didn't like confrontation or raised voices so when they continued, he left the conversation.
An unimpressed Nancy said: "As soon as Lacey caught Scott out, Scott runs off."
Watch the confrontation below!
Ex On The Beach continues Tuesday at 10pm on MTV