Piers Morgan has thrown some major shade at Kanye West.
The journalist and broadcaster (like many people) appears to have enough of Kanye's rantings on Twitter, so when the rapper set out on yet another bizarre tweeting spree yesterday, Mr Morgan decided to shut him down with one simple tweet comparing Kanye's fame to that of his wife Kim Kardashian West.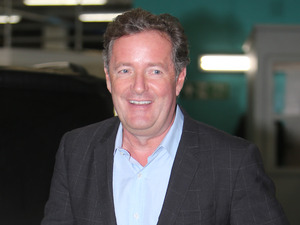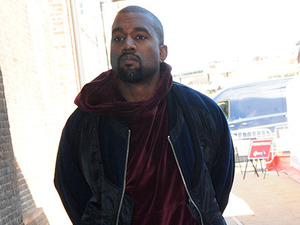 After Kanye tweeted, "Hi Grammys, this is the most important living artist talking," Piers simply replied: "You're not even the most important living artist in your marriage, now pipe down."
Ouch!
Plenty of Twitter users couldn't help applauding the rather blunt tweet…
@piersmorgan @kanyewest funniest tweet ever Piers....only you would have the strength to write that lol

— 卌 Joanne 卌 (@_Imwiththeband_) February 24, 2016
@piersmorgan as 'put downs' go Piers this is Premier League on your part.

— Gerard Cassidy (@gerardcassidy) February 24, 2016
@piersmorgan @WindyWestAZ Absolutely stunning

— Yashaii Garcia (@YashaiiGarcia2) February 25, 2016
@piersmorgan @officialroycey @kanyewest hahaha I have laughed so loud.

— Simon Carrington ™ (@simoncarrington) February 24, 2016
@piersmorgan @kanyewest HAHAHAHAHAHAHAHAHAHAHAHAHAHAHAHAHAHAHAHAHAHAHAHAHAHAHAHAHAHAHAHAHAHAHAHAHAHAHAHAHAHAHAHAHAHAHAHAHAHAHAHAHAHAHAHAHAHA

— giovanna (@demiisourqueen) February 24, 2016
Others however suggested Piers was off the mark, saying firstly Kim wasn't an artist, and secondly that Kanye was important.
Kanye's been loving his Twitter rants lately, sharing his opinions on pretty much everything with his nearly 20 million followers. Last night was no different as he launched into a lengthy Twitter spree about the Grammy Awards.
"I think the Grammys are super important!!! I know so many cool artists whose hearts have been broken by the politics including mine. We need to fix this. I don't give opinions because they are commonly agreed upon. I say what I feel," he told his followers.
"I feel the Grammy awarding system is way off and completely out of touch. Hi Grammys this is the most important living artist talking. If I'm not at the show next year then there is no show... Yes I have a problem with the Grammys. All artists have a problem with it and I am going to fix it for us all starting right now.
"Neil please reach out as soon as possible so we can make the Grammys culturally relevant again. Us real music guys wanna have fun too and always remember that rock and roll was stolen and don't try to hide behind Jimmy Jam and Terry Lewis all positive vibes."
Head over to
@KanyeWest
to read the full tweets. (There are a lot!)