Nancy-May Turner has us SO intrigued about what happens in the next episode of Ex On The Beach…
The reality star has hinted we'll be seeing something pretty explosive from her in episode seven – and it appears to involve Scotty T. Will she give him the boot for good?!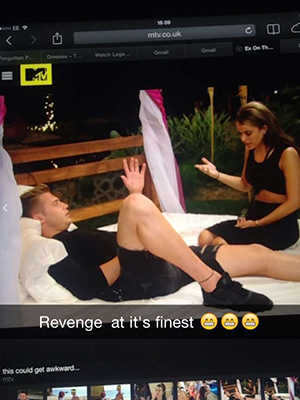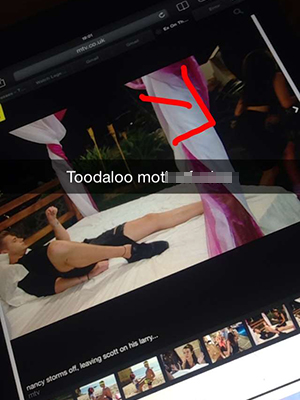 Nancy shared a few Snapchats overnight suggesting we're gonna see something rather explosive as she finally gives Scotty T a piece of her mind!
In one, she's screengrabbed a picture from the next episode showing herself talking to Scotty. She added the caption, "Revenge at its finest." Whattttt????
Another screengrab shows her walking off with the message, "Toodaloo mother****er." While a third focuses on Scotty's face with the words: "When nona the gals want you."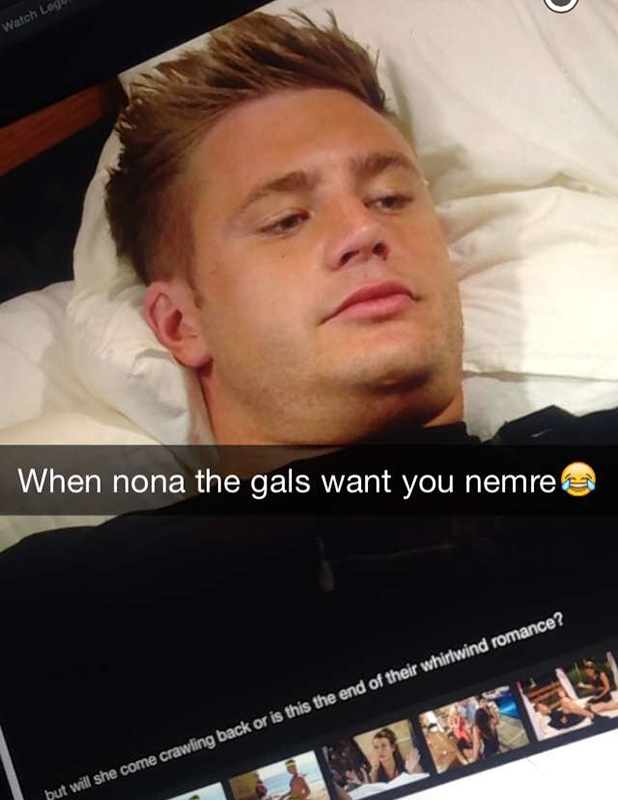 Meanwhile, the show's official website has also promised something big is going to happen at the villa, teasing: "Nancy finally blows up causing everyone's heads to turn. This could get awkward. Nancy storms off, leaving Scott on his larry. But will she come crawling back or is this the end of their whirlwind romance?"
You never know with
EOTB
but we'll put our money on the latter… Especially after Nancy tweeted this week that the ship had sailed with Scotty.
Fans of the show know there's been a bit of a
love triangle between Scotty, Nancy and Lacey Fuller,
with Scotty flitting between the two girls in recent episodes.
In the last episode, it seemed Scotty had won Nancy back on side, but then he went off again with Lacey. So confusing.
Ex On The Beach continues Tuesday at 10pm on MTV