Laura-Alicia Summers has taken a swipe at her former Ex On The Beach co-star Megan McKenna, who was embroiled in a massive argument with Naomi Hedman on Tuesday night's show.
In the latest episode of the fourth series of the MTV reality show, viewers watched as
Naomi and Megan argued over a throwaway comment
about Megan's then-boyfriend Jordan Davies.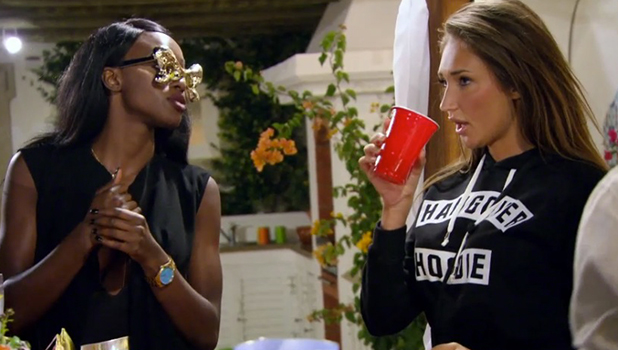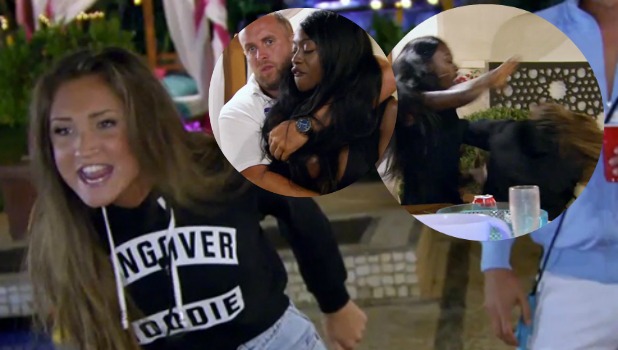 The row turned physical and security were forced to step in to break up the fight.
Watching the show, Laura tweeted her thoughts about Megan, and she didn't hold back as she talked about the
CBB
star.
"Only thing natural about Megan is her tits - who's got a track out though @NaomiHedman better singer by miles obvs #ExOnTheBeach," she said, in reference to Naomi and Megan's singing competition earlier in the show.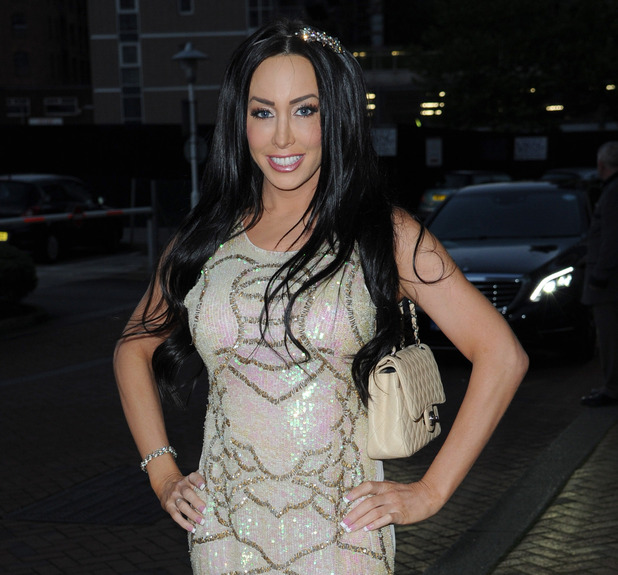 As the explosive row aired, Laura followed it up with these three tweets...
1. "Looks like @NaomiHedman takes the trash out. I knew I like this girl for a reason #queen."
2. "Go on @NaomiHedman. Whoop that vile creature down #queen #ExOnTheBeach."
3. "She [Megan] should have got chucked out in series 3 - gotta have a few psychos in, her and Lewis go well together #pukes."
Go on @NaomiHedman whoop that vile creature down #queen #ExOnTheBeach

— Laura-Alicia (@MissLauraAlicia) February 23, 2016
However, Laura did have some good words to say about two stars of the show.
Taking a liking to Helen Briggs and Chet Johnson, Laura said: "I'm obsessed with @BriggsHel and @Chet_Sket hottest, cutest couple ever - and the only ones who are still together."
Laura and Megan have quite a lot of history, as they too were embroiled in a major row in series three. The now famous 'ham and cheese sandwich argument' saw Laura taunt Megan by eating her sandwich.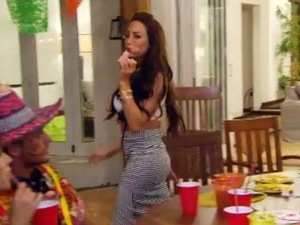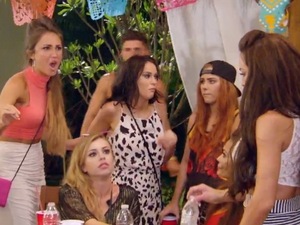 Megan, who suffers from coeliac disease and has a strict gluten-free diet, lashed out, saying: "I hate her. Everybody knows that I'm dealing with this f**king food situation, I'm hungry and it's not fair because I've got allergies."
Megan stormed off in a fury, shouting: "Laura is a f**ling c**t!"
Laura hit back: "If you wanna call me a c**t come and say it to my face!"
The girls squared up to each other but were dragged apart as the argument got more heated.
Ex On The Beach airs Tuesdays at 10pm on MTVTry Reveal's digital edition on iPhone & iPad. Subscribe now & never miss an issue!