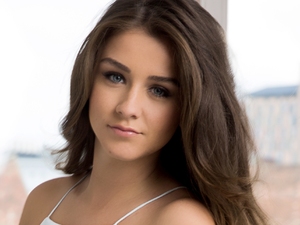 Brooke Vincent exclusively shares her fashion favourites, beauty and style picks and celebrity highlights with Reveal.
Hello everybody, I hope you're all having a nice week!
Sounds of the city
At the radio station, where I'm currently filling in, they had a huge event this week which included three concerts; The Vamps, James Morrison and Ellie Goulding.
We've been promoting it all last week over the radio and I was over the moon when I got asked if I wanted to help interview the acts.
Unfortunately, I wasn't there for James Morrison but The Vamps and Ellie Goulding were lovely to talk to. It was very strange to sit talking to people who you sing along to on the radio!
The Vamps were lovely and just looked like four young boys travelling the world enjoying their job! We had a right laugh.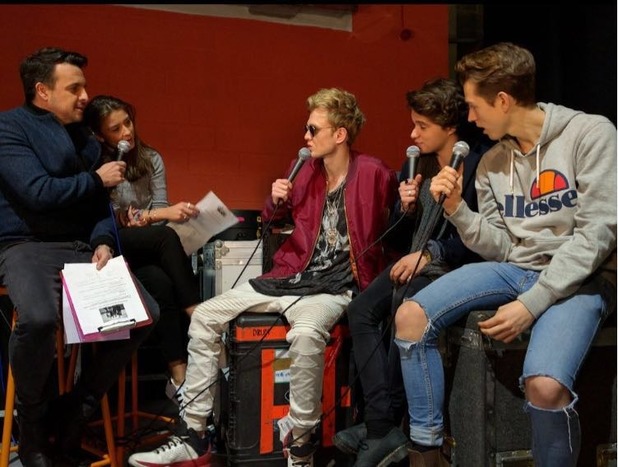 Ellie Goulding was so tired, she had just had her Grammys performance and then landed to come straight to us. Not that you could tell at all with her performance. She was amazing and the intimate crowd helped making it feel really personal.
To meet The Vamps I wore what I had on that day, my 'love' look last week, trainers, trousers and a woolly jumper.
To meet Ellie, I chose to wear an
old khaki green dress, belted at the waist accompanied with some burgundy shoe boots
and a leather jacket.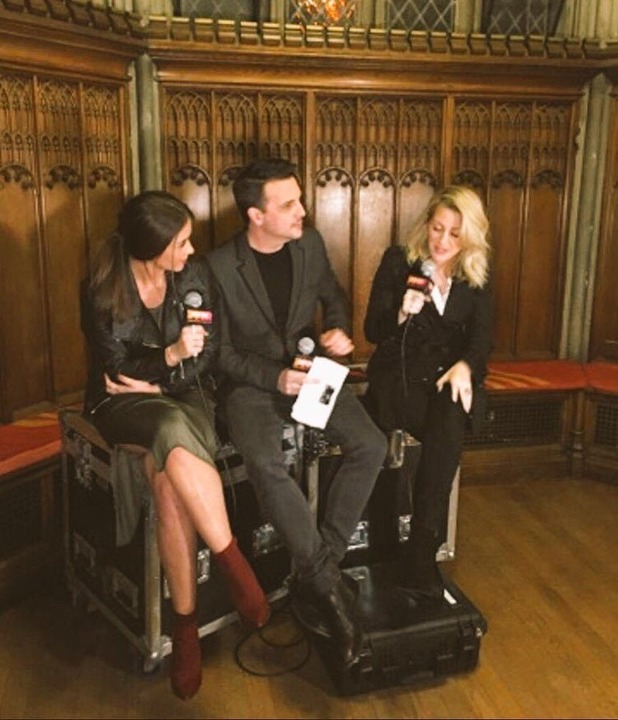 This week I am loving...
How cool is my little B jumper?! It's my new favourite. I love a jumper anyway but this can be both dressed up with trousers and heels, or a cool little skirt and boots, or it can be styled ultra casually with tracksuit bottoms.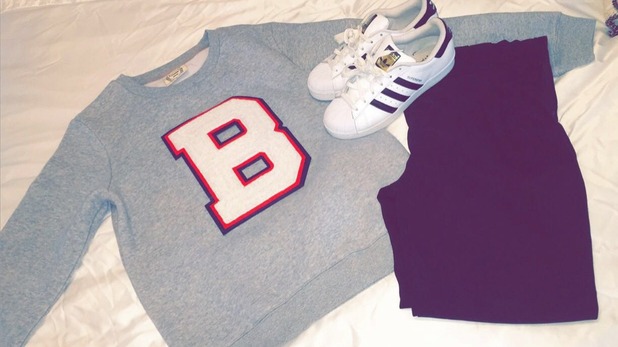 I love clothes like that which you can wear in different ways and completely change the look every time. I also have a cap with my initials on, I really like personalised clothing!
Slogan tees
I used to really despise clothing with slogans on them, however, I have found that is definitely been a grower! Slogans have become a little cooler and definitely more fashionable on your day to day tees.
You can team these with so many outfits, day or night. Thy are perfect for a day to night look, here are two ideas for you to steal and here's my look.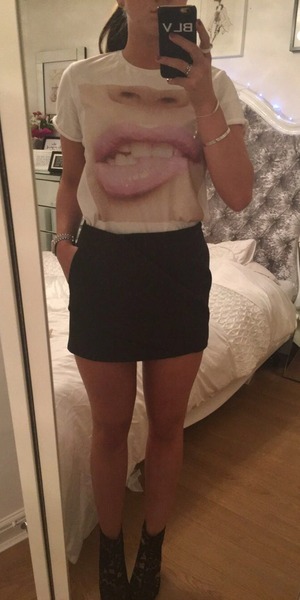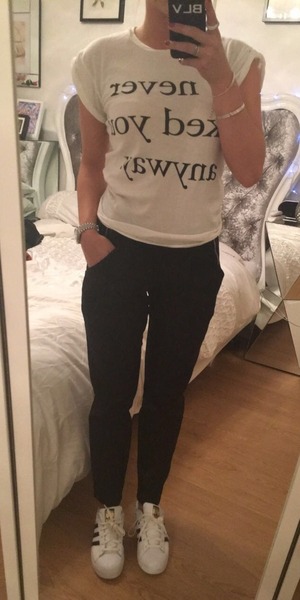 Clear out
This week a had a little clear out, it's meant that I have more room for new things to buy! I, like most girls, look in my wardrobe and think I have nothing to wear with a full wardrobe.
Everybody should definitely set a day a side to try on all of your old dresses and outfits and see if firstly, they still fit and secondly, ask yourself if you would you ever wear them again. This is the problem as our bodies are constantly changing.
When you've done send them off to the charity shop to finish it off with a good deed!
Weekend travels
This weekend I enjoyed a lovely trip to Kent. I visited two friends, Charlotte and Nanda. After my weekday clear out and not having enough time to get a new outfit I pulled out a little LBD.
It was lovely to have a catch up and I actually travelled on the tube on my own (a huge accomplishment for me haha). Here we are, thanks for a lovely weekend girls!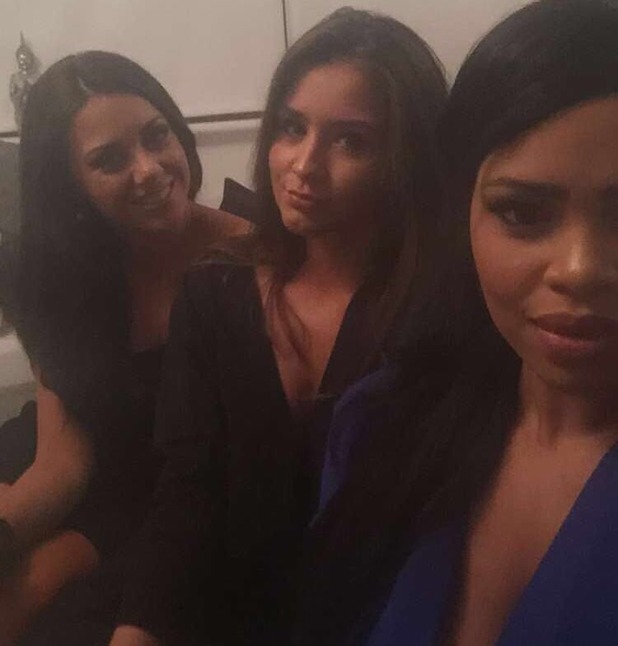 Enjoy the rest of your week xx
For exclusive competitions and amazing prizes visit Reveal's Facebook page NOW!