Kristina Metcalf made her debut on Tuesday night's episode of Ex On The Beach as James Moore's ex in a dramatic entrance.
Kristina found herself at
loggerheads with James over whether she really was his ex
- she claims they slept together but he denies it and says he only went out on a date with her once.
But, what else is there to know about Kristina? She reveals five things....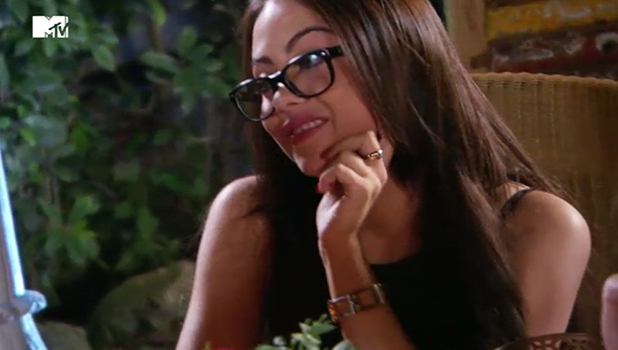 1. She describes herself as "very dramatic, loud and caring".
2. She hasn't had much luck with relationships in the past: "I've dated some proper weirdoes but my last boyfriend, he was a proper psycho, what I was thinking being with him, I must have been fu*king mental. Me ex on the show is James and he is an utter bell-end, can I just put it out there."
3. She says she met James via social media: "We met by him harassing me on social media for months, even when I was with my ex boyfriend."
4. She's a familiar face! "I have been on TV before. I was on
Geordie Shore
necking the face of Dan!"
5. Using emojis to sum up her personality, she said: "If I had to describe myself as an emoji it would probably be the flirting face."
Ex On The Beach airs Tuesdays at 10pm on MTVTry Reveal's digital edition on iPhone & iPad. Subscribe now & never miss an issue!