Ex On The Beach: Ashleigh Defty has appeared to confirm James Moore was telling the truth about his ex Kristina Metcalf - insisting he didn't sleep with her.
In *the* most confusing ex arrival ever,
Kristina surprised her former flame James
while he was enjoying a romantic dinner date with Ashleigh and
had just asked her to be his girlfriend.
Awkward, right? We know.
While Kristina claims she enjoyed a string of dates with James and has had sex with him, he says it was only one date and they definitely didn't sleep together - leaving everyone pretty baffled about their history.
It was Kristina's word against James' so it's no surprise fans were left completely confused following the episode, but when one asked Ashleigh if she ever found out the truth, she told them she had. According to her, James' story is the right one...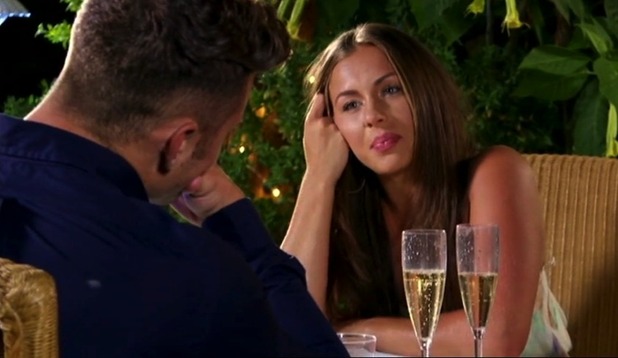 A fan had asked Ashleigh: "Did you find out the truth in the end?"
Scotty T's ex replied: "YES he didn't sleep with her."
So does this mean the truth is now out? When it's 'he said, she said' you can never be too sure, but James reiterated his side of the story for his followers.
Explaining what happened with Kristina, James said: "Well basically she didn't looked a lot better in pictures. Took her on one date and never spoke to the girl again after!!!
"The next time I saw her she rocks up in the villa.. #awkward."
He then added: "Well my c*ck hasn't rotted off so this must mean I haven't sh*gged Kristina." - Ouch.
Well basically she didn't looked a lot better in pictures. Took her on one date and never spoke to the girl again after!!!

— ️ James Moore ️ (@JimmyRobMoore) February 23, 2016
The pair's tweets come after Kristina had slammed James for calling her a liar. She said on last night's episode of
Ex On The Beach
: "I know I'm crazy but I'm not a liar. I have slept with him. James s**t himself when I walked out so that says it all."
However, James' ex Olivia (who has been at loggerheads with him since his arrival) seemed to actually take his side. She seemed to know exactly who Kristina was, telling the group: "This isn't James' ex, I'm his ex. This bitch, I know exactly who she is. He was seeing Kristina at the same time he was seeing me. He mugged me off. Of course I'm going to be pissed off."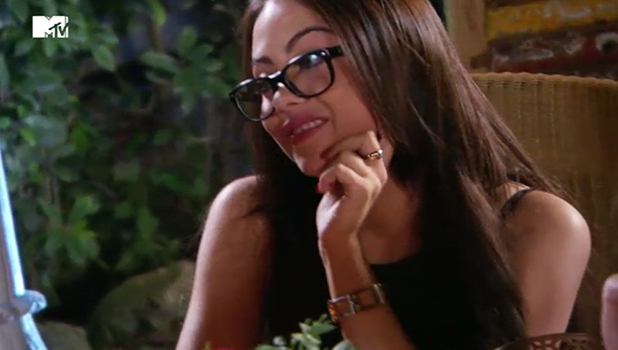 Like us, Ashleigh was torn between who to believe, although she did choose to take James' side of the story as the truth as the pair had just made their romance official.
She did warn him, though, that if she finds out he was lying about Kristina they would be "done."
Her latest tweet seems to suggest she now knows exactly what went on with her beau and Kristina - so here's hoping it all gets uncovered once and for all on our screens.
Ex On The Beach continues Tuesday 1 March at 10pm on MTV.
For exclusive competitions and amazing prizes visit Reveal's Facebook page NOW!