Megan McKenna and Naomi Hedman have been breaking down that explosive row on last night's Ex On The Beach and it's safe to assume there's no love lost between them…
There were fireworks between the women on last night's episode, stemming from a throwaway comment
Naomi made about Megan's then-boyfriend Jordan
, and general jibes that had been building up throughout the day.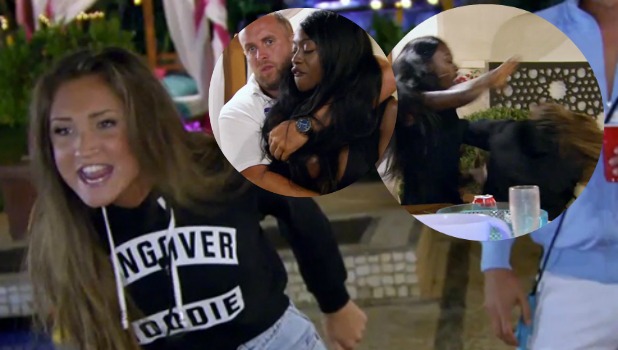 Now, in a new video posted to MTV, they've both had their say on the row.
"When I first met Megan I didn't think anything bad of her," said Naomi. "I was literally cool with her and didn't have a problem with her, but I think a lot of people in the house are up her ass."
She added: "If everyone is being really nice to you and up your ass and doing way too much, and someone then treats you normally, you will think in your head that person has a problem with you but I didn't. I genuinely didn't. I just wasn't up her ass. I'm not a brown noser, I can't do it."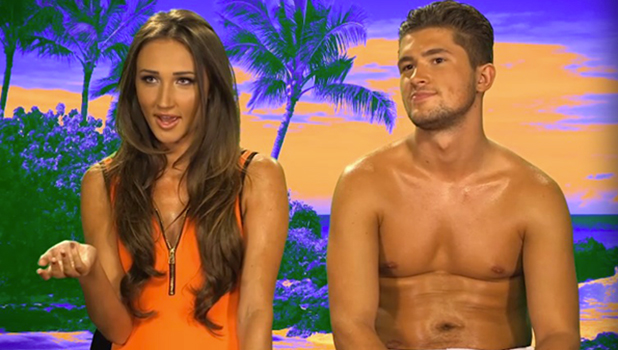 Megan, however, said that ever since she arrived at the villa Naomi had been "sly digging" at her, suggesting Naomi didn't like having to relinquish control of the villa to Megan.
Naomi, however, didn't think there was any relinquishing going on.
"The thing is, Honey Boo Boo, no one was trying to be Queen of the House. I am the queen and wherever the queen goes, the queen is the queen. If you put the queen anywhere: a house, villa, boat, f**king Portaloo, she's still the queen."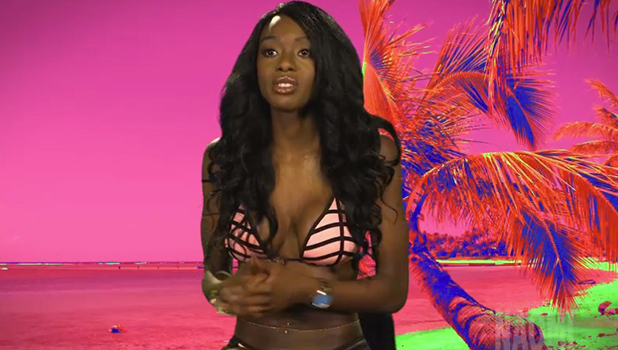 The major row happened when the housemates gathered for a kids' birthday party which included that game where you stick a post-it to your forehead with someone's name and have to guess who it is by asking questions to everyone else. During Naomi's go, she asked if the person named on her post-it was good looking. When told they were, she guessed Jordan. Megan wasn't happy that Naomi found Jordan handsome.
"B*tch, I didn't know I found your man attractive either!" replied Naomi. "When did I say that?"
Megan said: "It all got out of hand. I don't know who the f**k she thinks she is. She put me in a headlock and tried to rip my weave out of my hair so I started going loopy. Every girl at that villa was scared of Naomi but after me and Naomi had that row, all the girls were different with me."
Naomi said: "I was gonna hold her hands and sit on her and say, 'babe, stop hitting me as I will hurt you. She has no bark and no bite. I have bite."
Megan concluded: "I think Naomi is an absolute b*tch. She picked on me from day one and didn't like it that I did stand up to her and wasn't scared of her."
Ex On The Beach airs Tuesdays at 10pm on MTV