Geordie Shore star Gary Beadle has suggested his relationship with Charlotte Crosby was the reason behind his split with ex-girlfriend Lillie Lexie Gregg.
Back in November last year,
Gaz surprised fans by announcing he and Lillie had broken up after a year of dating
. At the time, it was reported that Charlotte had a part to play in the couple's split, but that was never confirmed.
Now, though, Gaz has admitted he and Charlotte grew closer while filming series 12 of
Geordie Shore
and that led to him calling things off with fashion designer Lillie.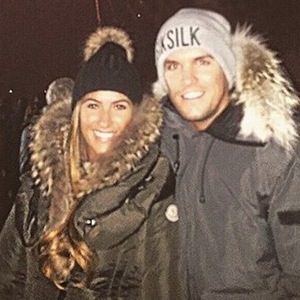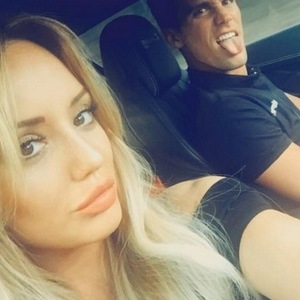 Speaking to MTV, Gary revealed: "Series 12 is obviously a bit tricky between me and Charlotte. When Charlotte's not in a relationship, the boundaries change and she'll get a lot closer to us.
"She'll tell us she fancies us, she'll cuddle us for longer. She's a lot closer to us in every way. If she's in a fight, I'll comfort her... Obviously I've got a girlfriend, I feel bad. I'm thinking, 'Am I cuddling Charlotte too much, is this classed as flirting?'
"I think I just thought at the end of it, I'm always going to be close to Charlotte, I would never cheat so it was more I ended up finishing with Lillie because, for me, I just needed to be single again."
A month after his split with Lillie,
Gaz admitted their relationship had "got impossible."
He explained it was difficult to maintain things with Lillie while filming for
Geordie Shore
and after seeing his ex co-stars leave the show because of girlfriends, he decided it would be better for him to be single instead.
Gary added: "I enjoy myself more in the house when I'm single. I worry less and obviously me and Charlotte are going to get a lot closer... as I don't feel guilty for it."
And get a lot closer they have! In fact, Charlotte and Gaz are now dating.
Following filming for
Geordie Shore's
five year special, fans speculated Charlotte and Gary had once again picked up their on/off romance.
Charlotte had gushed her bond with Gary was "unbreakable"
, before showing off a romantic Valentine's Day delivery her co-star had sent to Australia for her. The 25-year-old insisted she and Gaz are trying to keep their relationship "under wraps" this time round, but the pair have teased their romance could be the real deal.
While Gary tweeted: "Everything feels different this time,"
Charlotte has hinted we could potentially see the return of 'Chaz.'
Sharing an update on where things stand with her and Gaz, Charlotte told fans in a new YouTube video: "We've just currently been filming and we got a little bit close and we actually had a really big heart-to-heart. One where we both found out things about each other that we had never really spoken about."
She continued: "I told him the reasons why I felt a little bit stand-offish, he told me the reasons why he felt like he couldn't get close to us and then we both realised, why don't we just stop doing that then? It's stupid. We both had a guard up. So we're taking it one day at a time."
"Right now me and Gary just need that time where we are secretive and tell you, 'You are all being just a bit too nosey.'" She added. "I don't want to mess things up... this could be the return of Chaz... possibly. Maybe not. Just give us some time. I'm very happy."
For exclusive competitions and amazing prizes visit Reveal's Facebook page NOW!