Vicky Pattison is on a mission to combat her partying ways and it seems she has started by changing her view on Gin and Tonic - her favourite drink.
While appearing on
Loose Women
earlier today, Vicky confessed she was hindered by her love for going out and not being able to limit herself to one or two drinks a night. She claimed she constantly wants to be the "life and soul" of the party, but now feels like she shouldn't be as she's maturing and new career opportunities are coming her way.
The
I'm A Celebrity
winner sought the help of life coaches and therapists The Speakmans to put her off her number one tipple, but did it work?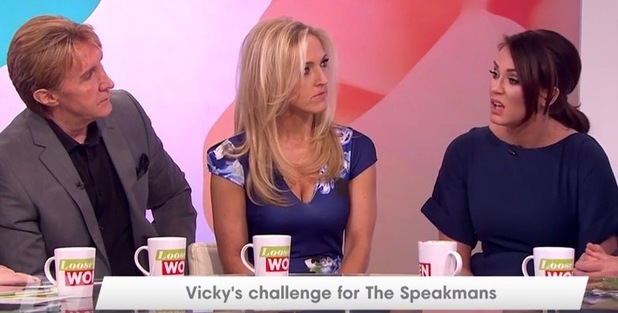 Vicky has said in the past she is hoping to change her ways, as she doesn't want to undo all her hard work since heading into the jungle and landing herself new and exciting presenting opportunities, like her regular stint on
Loose Women.
Opening up to the panel, Vicky said: " Over the years my party lifestyle has been well documented and I feel as though I'm in a new phase of my life. I'm sitting here with you gorgeous ladies... I want the next phase of my life to be unhindered by the fact that I don't feel like I can go out and just have a couple of drinks.
"I feel like I have to go out and have a massive night. I have to be the life and soul of the party. I have to be the centre of attention. I have to be drunk. I can't just have a couple of sociable ones. It hurts that I can't just be normal in that respect."
Focusing on Vicky and her challenge for herself, Nik and Eva claimed they were going try and put Vicky off Gin and Tonic.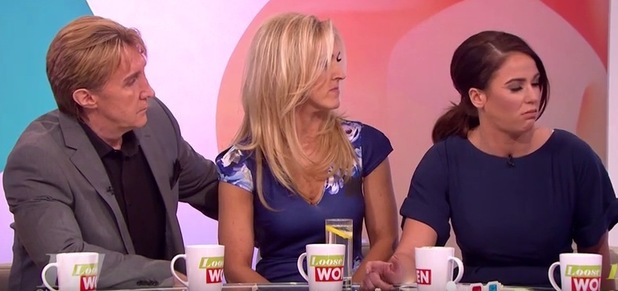 Explaining what they have done, Nik, holding a glass of G&T, said: "We showed this to Vicky before and she just wanted to finish the glass... but, what we have done is changed this now to something she would never drink. So when she looks at it, she actually perceives it as a glass of vomit.
"Your first impression of something - that creates the schema and that becomes your reference that drives your future behaviour. If you change the schema, you can change your behaviour."
The panel did point out that Vicky's issue with alcohol is very different to alcoholism and The Speakmans reiterated they are not suggesting that those who suffer with a drinking problem would no longer want to drink alcohol after undergoing the same treatment as Vicky.
They were instead focusing on Vicky's party girl lifestyle. But did it work?
Vicky appeared visibly uncomfortable when she returned to the panel and was seen heaving several times, after catching a glance at the glass of G&T.
When asked what she now thought of her much-loved beverage, Vicks said: "I can't even look at that now... Can you move that away? It's gone from being my favourite drink and something I would normally enjoy to a glass of like pink pepto-bismal with lumps in."
Anyone else now super intrigued?!
For exclusive competitions and amazing prizes visit Reveal's Facebook page NOW!