Jeremy McConnell has issued ANOTHER statement, this time insisting he and Stephanie Davis are perfectly happy together.
Sigh. We're so confused.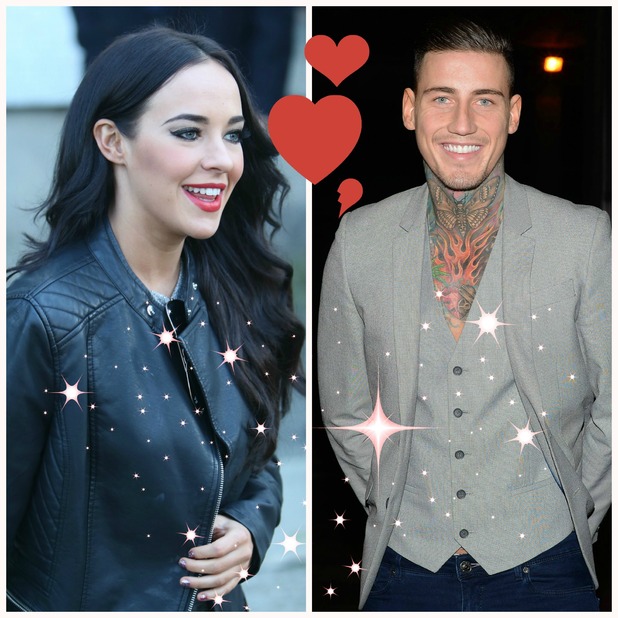 Just one day after Jez released a statement through his rep confirming the
end of his romance with former Celebrity Big Brother housemate Stephanie
, he's now shared another message, this time via Twitter, saying they're perfectly fine.
We give up.
Jeremy's statement read: "Just letting people know me and Steph are fine. We are very happy. We both have mad schedules. It's my job to go on a personal appearance and get pictures with girls. Steph comes and stays in hotel with me. We trust each other and love each other."
The Irish model, who turned 26 yesterday, also accused people of "twisting" stuff which puts pressure on their relationship… He didn't say what stuff but he was the one who issued a statement claiming they'd broken up yesterday!
Confused….
February 23, 2016
We're wondering if the whole 'twisting stuff' comment came because several people pointed out the
cosy bed selfie he shared of him and Stephanie yesterday appeared to show Steph with dark hair
, when we all know she dyed it platinum blonde at the weekend.
Some took that to mean the photo was old, although we were among those who pointed out so what if it was! The sentiment was the same either way! They are back together!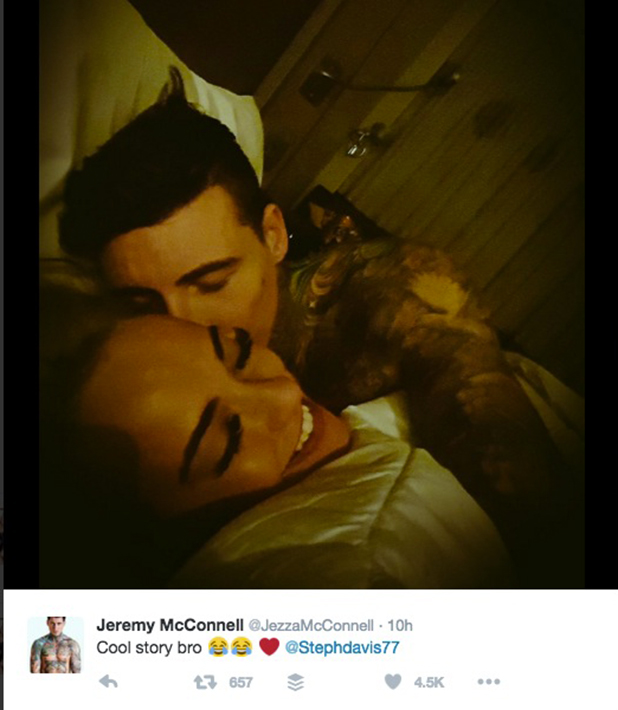 The whole Jez/Steph saga started yesterday when
Jez issued a statement via his rep announcing he'd split from Stephanie
because the "pressure" of their relationship had become too much.
"He cares really deeply for Steph however the pressure of the relationship was just too much, he really wishes it could have worked out and he wishes Steph the very best for the future."
Jeremy and
Steph cancelled their joint TV interview
planned for yesterday's
Loose Women
, and instead
Steph issued a statement to the ITV show
saying she was "very upset" and needed time to clear her head.
"Everything has changed for me over the weekend. I'm very upset and I feel taking a few days to get my head together is the best thing for me to do right now. Thank you for all the continuous support as always. Love you all lots and I'll see you soon. Stephanie."
Then, she tweeted that actually,
she and Jez were still together
. CONFUSING! At first Jeremy didn't respond via Twitter, leaving us all wondering what on earth was happening.But then he retweeted Steph's message, which read: "Me and Jez are still very much together. We're working around schedules to be with each other. I'm madly in love with him."
Jeremy then retweeted that and shared a photo of them curled up in bed together.
Whatever next?!